National Football League
National Football League
Jets' starting offense struggles vs. Giants
Published
Aug. 30, 2011 5:08 a.m. ET

The New York Jets' offense still has a long way to go.
But Mark Sanchez isn't worried at all. Not even despite the Jets first-team unit struggling in its final dress rehearsal before the regular season, a ho-hum 17-3 preseason victory over the Giants on Monday night.
''No question,'' the Jets quarterback said confidently. ''We're ready.''
That might be a surprising declaration considering the Jets couldn't manage much against the Giants' starters other than a late touchdown pass in the first half from Sanchez to Santonio Holmes.
''It was a grind, that's for sure,'' coach Rex Ryan said. ''Obviously, we struggled, to say the least, at first.''
The Jets' starters were 1 of 8 on third down, and that one conversion came in the third quarter. They were outgained 224-73 at halftime, and Sanchez and the rest of the starters will likely sit in the preseason finale Thursday against Philadelphia.
New York said the sluggish performance had nothing to do with the game being moved from Saturday night to Monday night because of Hurricane Irene.
''We were real conservative with our calls and it was definitely a slow start,'' Sanchez said. ''We were kind of feeling things out and it looked like they were, too, on offense and defense. I'm just glad we won the three quarters we were in.''
It was the first time the Jets had their top three receivers in a game together, but Holmes, Plaxico Burress and Derrick Mason combined for four catches for 46 yards - and none by Burress.
''We'll save Plax for the regular season against the Giants,'' Sanchez said.
The game was built up as Burress' big reunion with his former team, the one that cut him before he served a 20-month prison sentence on a gun charge in 2008.
''The staff did a great job calling the right defense to keep the ball out of his hands,'' Giants cornerback Aaron Ross said. ''But he's a great player, and he's on a great offense.''
Burress had four balls thrown his way by Sanchez, but they couldn't connect the way they did against Cincinnati in the Jets' last preseason game, when Burress had three receptions for 66 yards, including a terrific 26-yard touchdown catch.
''I think we all kind of got off to a slow start offensively,'' Burress said. ''I think we all can be sharper, be better, myself included. We've got to do a better job to help him to get open and be in the places we need to be as receivers. It'll all come with time.''
Burress was greeted by some of his former teammates on the field during warmups, and even shook hands with Giants co-owner John Mara.
''There's no love lost between me and anyone over there,'' said Burress, adding that he has no bad feelings toward the Giants organization. ''It's good to have their support and we did some great things while I was over there, and it's just good they're supporting me and wishing me well.''
Burress said he ran into Giants quarterback Eli Manning at a movie theater on Saturday - he was going to see ''The Smurfs'' with his family - and they spoke for a little while.
''Me and him had some good laughs out there on the field after the game,'' Burress said. ''We were joking around a little bit. He's a phenomenally talented quarterback and the sky's the limit. He's going to do well and continue to keep getting better and better as time goes on.''
Ryan said he wanted to see an improvement in the running game, which was shut down in New York's last preseason game against Cincinnati. Instead, it was tough going again as the Jets gained 43 yards rushing in the first half against the Giants' first-team defense.
''I don't necessarily look at that as a poor game rushing,'' Ryan said.
Sanchez finished 8 of 16 for 64 yards, with 17 coming on his touchdown pass to Holmes.
''I thought at times, he threw the ball really well,'' Ryan said. ''He had a couple of balls tipped, things like that. I was happy with the way Mark played. He avoided the rush; they get after the quarterback and he was able to avoid the rush a little bit.''
The Jets had a nice drive going to open the third quarter, but that was short-circuited when right tackle Wayne Hunter was called for an unnecessary roughness penalty after Shonn Greene ran for 3 yards on second-and-5. That turned it into third-and-17 from the 50 and the Jets punted two plays later.
''Wayne feels terrible about it,'' Ryan said. ''This is an emotional game, but you can't hurt the team.''
Sanchez added that he didn't think the offense as a whole was out of sync.
''Having played two games at home here and establishing ourselves at home and getting touchdowns before halftime, I'm proud of the way we're playing,'' Sanchez said. ''I just think we've got to convert on third down a little better.''
---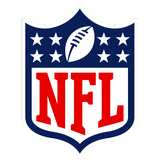 Get more from National Football League
Follow your favorites to get information about games, news and more
---