National Football League
National Football League
Jets rookie Williams wears USC T-shirt in support of program
Published
Oct. 14, 2015 6:12 p.m. ET

FLORHAM PARK, N.J. (AP) Leonard Williams wanted to let his former Southern California teammates know he was thinking of them.
The New York Jets rookie defensive lineman wore a white USC Trojans T-shirt in the locker room Wednesday in support of the football program, which was rocked Monday when coach Steve Sarkisian was fired.
Sarkisian had been put on indefinite leave on Sunday, but was then deemed by the school to be in no condition to lead practice the next day.
''I'm wearing this shirt because I've still got to represent,'' Williams said. ''Even at a time like this, is when I've got to represent most.''
Williams played three seasons at USC, including last year with Sarkisian. The school hasn't been specific about the troubled coach's problems, but Sarkisian appeared to be intoxicated while giving a speech at a pep rally in August.
Williams, the No. 6 overall pick in the draft, insisted he never saw any signs of trouble with Sarkisian.
''Not at all,'' Williams said. ''He was a great guy with me and I didn't hear about any of this type of stuff until this year. I found out it was because of some off-the-field problems, and I guess he's just having a hard time dealing with that and the stress of leading the USC football team.''
Offensive coordinator Clay Helton is serving as the interim coach after USC went 12-6 under Sarkisian, including 3-2 this season. With the Jets on a bye-week break, Williams was on the USC sideline last Thursday during the Trojans' 17-12 loss to Washington at the Los Angeles Coliseum.
Williams has been in touch with some of his former teammates, but acknowledged that he doesn't want to make it a distraction for him as he settles in with the Jets.
''We've been dealing with a lot of stuff like this, even while I was there, with coaching changes and all that type of stuff,'' Williams said. ''I feel bad for the players because, you know, we have a lot of talent.''
Williams added that his own experience with coaching changes in college taught him a valuable lesson that he carried with him into the pros. As a freshman, he played under Lane Kiffin, who was fired after five games into the 2013 season and replaced by Ed Orgeron.
But Orgeron resigned after eight games - after Sarkisian was hired to be the coach in 2014 - and Helton coached USC to a victory over Fresno State in the 2013 Las Vegas Bowl.
''At a young age, I realized that this is a business,'' the 21-year-old Williams said. ''You can be here and then gone, like that.''
The Jets are certainly hoping Williams is around for a long time with them as a major piece of a defense that ranks among the NFL's best under coach Todd Bowles and defensive coordinator Kacy Rodgers. Williams started the first four games of the season in place of the suspended Sheldon Richardson and has 21 total tackles and a half-sack.
His next test will be Sunday against Washington, when he'll likely go against the player the Redskins drafted at No. 5 instead of him: right guard Brandon Scherff.
''A lot of people ask me if I'm trying to get payback or revenge or anything like that, but I can't really say that it's payback or revenge because they really didn't do anything to me,'' Williams said. ''They basically just chose what they needed.''
Williams said he only met Scherff once, at the draft site in Chicago, and thought he was ''a pretty cool guy.'' When the Redskins went on the clock, Williams thought he could be headed to Washington, especially after having a visit with the team.
Instead, the Redskins went with the offensive lineman and Williams was headed to New York and its already-solid defense.
''I think this is the best place I could've landed out of all the top teams,'' he said. ''I'm just fortunate to be here and I'm glad that they picked me even though they already had a stout D-line. It paid off just so I can learn from all these guys.''
NOTES: WR Brandon Marshall raved about RB Chris Ivory, who has 314 yards rushing and three TDs in four games. ''He's already the best running back in the league right now,'' Marshall said. ''Just watch the tape. Speed, quickness, agility, vision, endurance - he has it all.'' ... Bowles was coy about how he'll use Richardson against the Redskins, but said he could start depending on what type of scheme Washington's offense opens with. ''I'll tell you Sunday night,'' Bowles said with a big smile.
---
AP Sports Writer Greg Beacham in Los Angeles contributed.
---
AP NFL website: www.pro32.ap.org and http://twitter.com/AP-NFL
---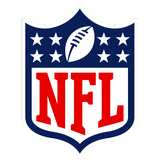 Get more from National Football League
Follow your favorites to get information about games, news and more
---