National Football League
National Football League
Jaguars pick Joeckel at No. 2
Published
Apr. 25, 2013 1:00 a.m. ET

When Jacksonville Jaguars owner Shad Khan interviewed general manager Dave Caldwell in January, one of the first questions he asked was who Caldwell thought was the best player in the NFL draft.
Caldwell's answer: Texas A&M offensive tackle Luke Joeckel.
Khan and Caldwell spent the next four months believing Joeckel would end up in Kansas City. To their surprise, Joeckel was still around when the Jaguars made their selection Thursday night. After being widely considered the top pick for weeks, Joeckel fell to Jacksonville when Kansas City chose Central Michigan offensive tackle Eric Fisher with the top pick.
Now, he'll be a cornerstone of Jacksonville's rebuilding project.
''We gave up the third-most sacks last year, not only from the left side but from the right side of the line,'' Caldwell said. ''We needed to correct that. ... We needed somebody that could pass protect for us.''
The Jaguars allowed 50 sacks in 2012, many of them coming against right tackles Guy Whimper and Cam Bradfield.
So the Jaguars wasted no time penciling Joeckel in as the starter opposite left tackle Eugene Monroe. Caldwell hopes the bookend linemen can provide the kind of protection Tony Boselli and Leon Searcy did in the late 1990s.
''Teams can rush the passer from either the left or right side,'' Caldwell said. ''We feel they're both close to being equally important.''
With holes on both sides of the ball, the Jaguars could have gone in any direction with its first-rounder. And with new coach Gus Bradley being a former defensive coordinator, many believed Jacksonville would draft a defensive player. But pass-rushers Dion Jordan and Ziggy Ansah, as well as cornerback Dee Milliner, were considered risky picks because of injuries and/or experience.
So the Jaguars kept it safe and went with Joeckel, even though he won't start his NFL career at a premier position.
''I understand playing right tackle,'' said Joeckel, who hasn't played on the right side since his junior year in high school. ''Eugene Monroe is a great player. I'm just trying to get on the field and help my team.''
Joeckel took repetitions at right tackle before the draft, knowing he could end up playing there.
''It's another tool in the tool belt,'' he said. ''It makes you more attractive to teams.''
Joeckel said he was ''in the dark'' about Kansas City's plans for the top pick, adding that he didn't know until Fisher got the call.
''I'm a competitive guy,'' he said. ''I think every guy here in New York was fighting to be the No. 1 pick. Going No. 2 is going to drive me even more.''
The Jaguars hope that's the case.
Bradley raved about his first pick as a head coach.
''You've got to be fired up about Luke Joeckel,'' Bradley said. ''He's tough, competitive, reliable, smart. He's exactly what we hoped would be there for us.''
Trading down wasn't an option, either.
''We got very little play,'' Caldwell said. ''There were some casual inquiries, but nothing substantial. There was very little interest in teams coming up to 1 or 2.''
Joeckel started 39 games in his three-year career at Texas A&M. As a junior last season, he helped pave the way for an offense that averaged nearly 242 yards rushing behind Heisman Trophy winner Johnny Manziel.
Joeckel was awarded the Jacobs Blocking Trophy as the Southeastern Conference's best lineman.
Scouts rave about Joeckel's quick feet and balance in pass protection.
''It was an easy selection for us,'' Caldwell said. ''We dug and we dug and we dug. ... I don't want to say it's a safe pick. It's a good pick.''
---
---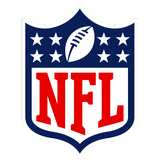 Get more from National Football League
Follow your favorites to get information about games, news and more
---