National Football League
National Football League
Jaguars only team in NFL without preseason sack
Published
Aug. 30, 2011 9:36 p.m. ET

Defensive line coach Joe Cullen kept several players late after practice Tuesday.
None of them complained. After all, it's easy to argue that the Jacksonville Jaguars need the extra work.
The Jaguars are the only NFL team without a sack in the preseason. Coach Jack Del Rio insists it's not cause for alarm, pointing out that they played the first three exhibitions without starter Aaron Kampman and have played without Jeremy Mincey, Terrance Knighton and Tyson Alualu.
But no sacks? In the preseason? Even against second- and third-team offenses?
''It is kind of weird,'' Mincey said. ''This is the first team I've ever been on that didn't have a sack in the preseason. I don't think you can quite judge us off that yet. Guys are still getting used to each other. One comes up, one goes down. We've just got to get our synchronization and they'll start coming. Hopefully they'll come in bunches this week.''
The Jaguars have one final shot at avoiding a sackless preseason. They host quarterback Sam Bradford and the St. Louis Rams on Thursday night.
Del Rio expressed more concern about his team's lack of preseason scoring - outscored 46-22 in the first half against New England, Atlanta and Buffalo - than its lack of defensive pressure.
The Jaguars got decent pressure against the Patriots and Falcons but barely touched Bills quarterbacks Ryan Fitzpatrick and Tyler Thigpen. Fitzpatrick completed 11 of 12 passes for 165 yards and two touchdowns, and finished with a perfect QB rating (158.3).
''You can't sugarcoat Buffalo,'' said Kampman, who will make his preseason debut against the Rams. ''We did not rush as well as we had the week before. That wasn't great, but here we have an opportunity Thursday and obviously we'll be looking forward to trying to remedy that situation.''
Even if they don't, Del Rio won't panic.
''It's going to get written off the minute this last preseason game is over,'' Del Rio said. ''You can talk about it for another week, then nobody really cares. When you're going to care is when you get into the regular season. Is the quarterback on his back? Are you getting off the field on third down?
''Right now, you can think you have everything solved, you can feel great about it or you can be pulling your hair out because it's not going the way you want. But the reality is we're preparing for a season. That season will be here shortly. We know the things that we need to get accomplished across the board as a football team to have the year we're set on having.''
After finishing with an NFL-low 14 sacks in 2009, the Jaguars signed Kampman and drafted four defensive linemen. Nonetheless, the defense ranked 30th in yards allowed last season, surrendered a franchise record 419 points and struggled to get consistent pressure.
Del Rio and general manager Gene Smith responded by taking an even bigger swing at revamping the unit during the league's frenzied free-agent period.
Jacksonville committed $112 million, including more than $40 million guaranteed, to acquire linebackers Paul Posluszny and Clint Session, safety Dawan Landry, nickel cornerback Drew Coleman and defensive end Matt Roth.
The Jaguars still are waiting to see a return on their investment.
''We're a few steps away on everything,'' Mincey said. ''Regardless of what the stat sheet says, I still see a lot of positives out of a lot of guys. There's always room for improvement. I think we'll be fine. Honestly, I really do. When everybody gets back in and healthy, everything will get in sync.''
---
---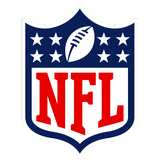 Get more from National Football League
Follow your favorites to get information about games, news and more
---