National Football League
National Football League
Jackson looks to end Bucs' sub-par trends at WR
Published
Aug. 15, 2012 9:07 p.m. ET

Vincent Jackson's challenge with the Buccaneers seems formidable.
After signing a five-year deal worth more than $55 million, the 29-year-old Jackson comes in as Tampa Bay's No. 1 receiver - a role that has not been played with much success.
The Bucs (No. 26 in the AP Pro32) have brought in many veteran receivers to be their top guy - Alvin Harper, Keyshawn Johnson, Joey Galloway and Antonio Bryant among them - and only Galloway had more than one good season.
None of those receivers caught as many as 300 passes for the Bucs, while every other NFL franchise except Chicago and Baltimore has at least one receiver with 500 catches or more.
It would take only 65 catches a year for Jackson to overtake Mark Carrier, the Bucs' all-time leading wide receiver, in five years - not that Jackson seems all that interested.
''I think we'll be very balanced,'' he said. ''We'll take shots. We're a very aggressive offense and I'll be moved all over the field.''
Jackson established himself as one of the league's deep threats during his seven years with the San Diego Chargers, but he expects to be more than that in Tampa.
''I'm not just going to be the guy standing on the outside, always stretching the field,'' he said. ''Everybody loves the big play and taking the top off the defense, but it's about being consistent, keeping drives going and putting points on the board.''
While proclaiming Jackson a true No. 1 receiver, coach Greg Schiano is more concerned about how he fits into the big picture.
''There's no doubt that people are going to do certain things with their coverage to Vincent,'' Schiano said. ''When that happens you need to make people pay in other spots and eventually get the double (team) off Vincent, if you can.''
Mike Williams will line up on the other side, having experienced the same kind of letdown many first-team receivers have in the past for Bucs. He caught 65 passes in his second season, but only three went for touchdowns after 11 TD catches in his rookie year.
''He's taken the criticism, as far as things that he was taught that weren't so much his fault,'' Jackson said.
''The lockout killed us last year,'' Williams explained. ''We didn't have what we had this offseason when we all worked with each other, we were running with each other, working on what we were going to get in training camp.''
Bringing in an established No. 1 receiver was the key, according to backup quarterback Dan Orlovsky.
''Vincent kind of sets the tone, the work ethic and the way we approach it,'' Orlovsky said.
In terms of receiving numbers, the book is there to be written by Jackson, who could have had four straight 1,000-yard seasons in San Diego if his 2010 holdout had not limited him to five games.
Among Bucs receivers, only Galloway has had three 1,000-yard seasons, and Jackson has already caught more touchdown passes (37) than anyone ever caught for the Bucs.
NOTES: Schiano confirmed that the Bucs are among the teams talking contract with former University of Florida star Jeff Demps, who won a silver medal in the London Olympics as a member of the American 4x100-meter relay team. ... S Mark Barron, the Bucs' first-round draft pick, expects to play in Friday night's preseason game against Tennessee after missing the first game with a toe injury. ''I don't know how much they plan on playing me, but I don't feel like the reason for them taking me out will be my toe,'' Barron said.
---
Online: http://bigstory.ap.org/NFL-Pro32 and http://twitter.com/AP-NFL
---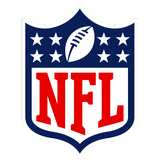 Get more from National Football League
Follow your favorites to get information about games, news and more
---