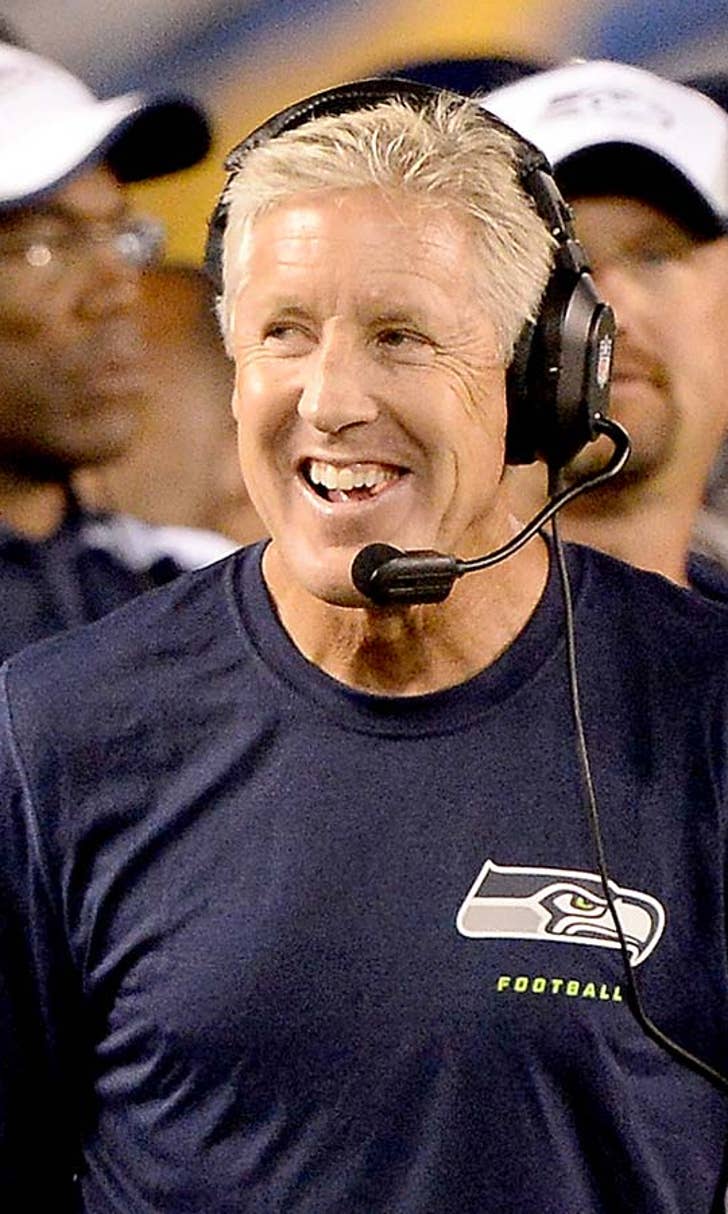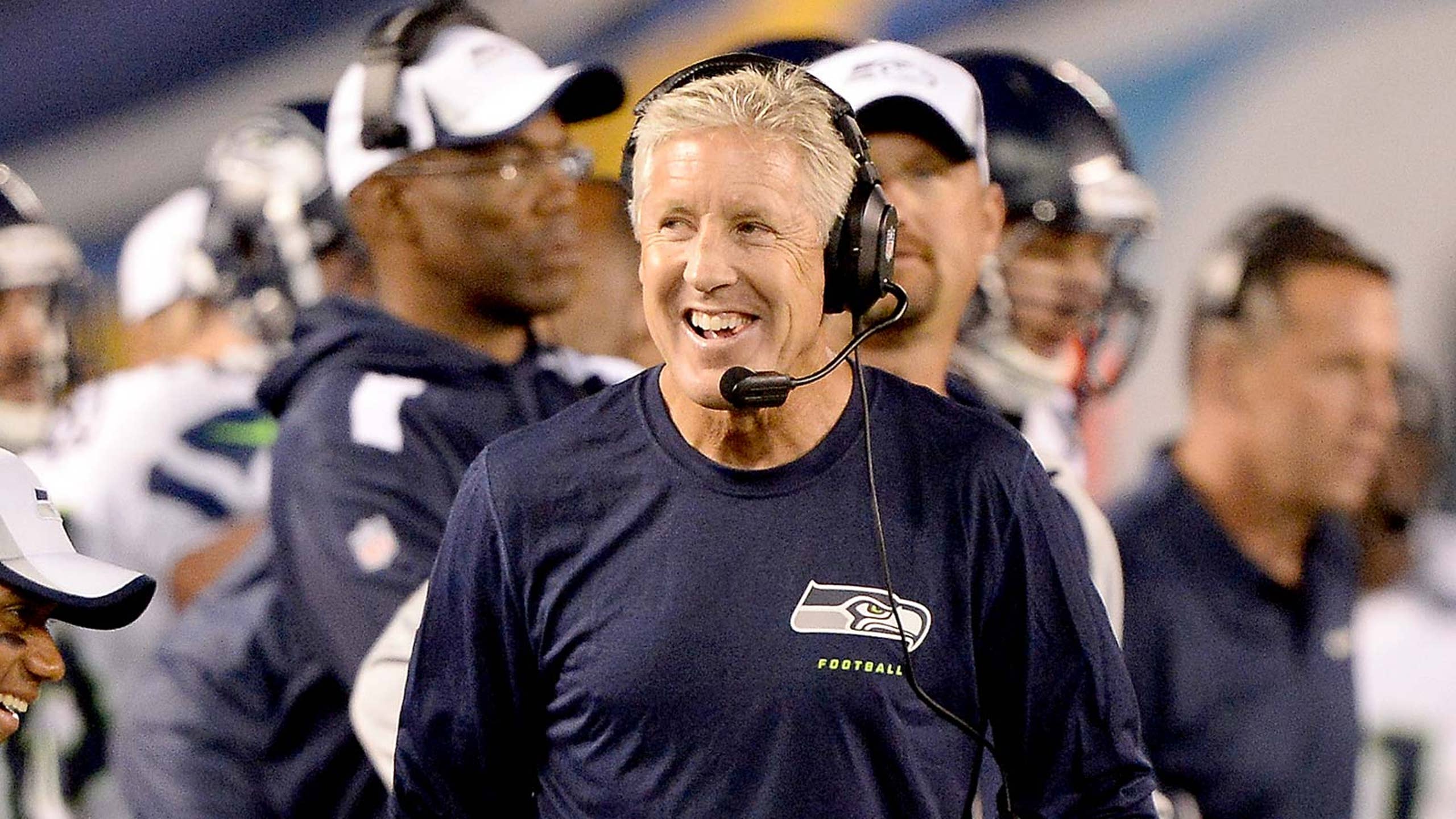 How Pete Carroll is running Seattle like it's USC
BY Ross Jones • January 30, 2014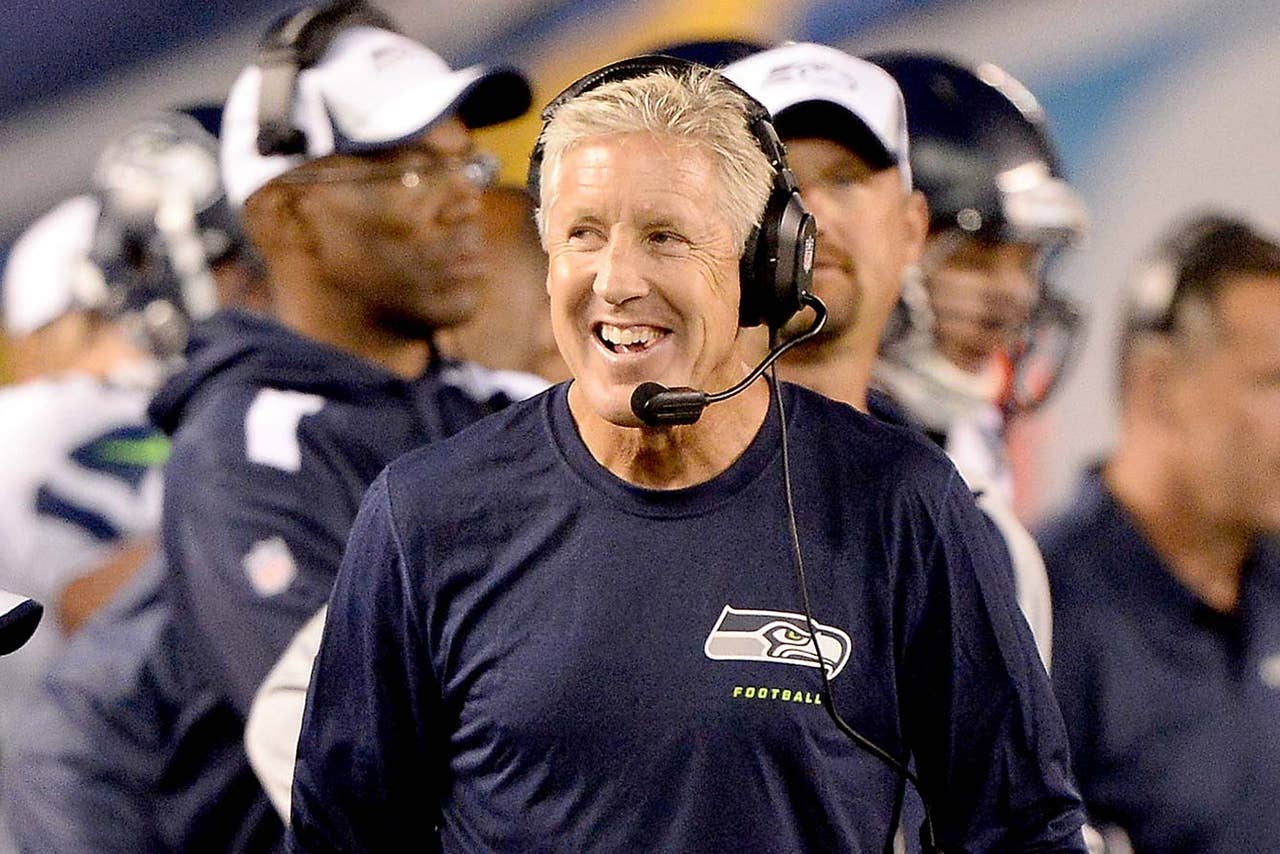 Pete Carroll built an organization that sustains success on one fundamental: Competition.
Get good players in the building. Have them duel at a high level. And let the rest of it take care of itself.
"His whole theory on compete is it never ends," a Seahawks source told FOXSports.com. "Competition never ends, which means your job is always up for grabs.
"And the reason why Pete did that is in his history he has dealt with the NFL and he has dealt with men who don't want to buy into a college-type system. Therefore the element of competition he wanted wouldn't last."
From the top down, it would be Carroll's hope that every member of the Seattle Seahawks lives competition. Carroll's philosophy has been documented from his nine years at USC to this point, which has him one win away from a Super Bowl trophy. He carries much of what he learned at the collegiate level to the NFL.
"I knew as soon as he found the guys to buy in to what he selling he would do well," former USC linebacker Keith Rivers told FOXSports.com on Tuesday. "That's what he was able to do at SC. He was able to get guys to buy in. Player who didn't want to buy in to what he was selling, they kind of fell to the wayside."
Within Carroll's philosophy are several variables. Employ the right people and let them go to work for you. Carroll's first order of business when he was named executive vice-president and head coach was to hire an elite talent evaluator.
In this rare situation, where the head coach had hiring power over the general manager, Carroll opted to go with John Schneider, who was the Packers' director of football operations at the time.
Schneider's meticulous approach and uncanny eye for talent gave Carroll the freedom to run his organization with a college-like atmosphere. Since Carroll had previous NFL head coaching experience during his days with the New York Jets (1994) and New England ('97-'99), he understood what it took for his system to be successful.
Part of keeping a loose atmosphere at the professional level is keeping young players in the building. The Seahawks had the fourth-youngest roster in the NFL on the final cut down day, according to Philly.com and were the youngest team among all AFC and NFC Championship teams, via USA Today. Next was installing a program that was organized and had structure.
"The difference for me coming out of USC and then going into Cincinnati was [Carroll] was so organized," Rivers said. "You knew what to expect and he created an environment where it was fun. It was about kicking ass and taking names and maximizing the amount of fun you can have playing football."
The weekly routine in the NFL could be tedious and mundane. The Seahawks' 62-year-old head coach designed a schedule that keeps his team playing and competing at a high level, which was explained to FOXSports.com.
*'Tell the truth Monday': Discuss what happened in the game and be honest with yourselves. Watch highlight tape.
*Tuesday: Off.
*'Compete Wednesday': Coaches and players talk about all the different ways the team will compete and how they match up with their opponents.
*'Turnover Thursday': A straightforward look at the importance of ball control and forcing turnovers.
*'No repeat Friday': A light practice, which puts a priority on not making mistakes.
*Saturday: Walkthrough.
*Sunday: Game day.
While some players could find this system tedious, it broke up the week for others and allowed them to maximize their potential. Carroll also prioritizes on maintaining a unified bond between the players in the locker room – some credit that to competition.
"I just remember we had a great group of guys," former USC linebacker Clay Matthews told FOXSports.com. "Not only did we have top talent, but we were also so close and I think a lot of that was based on competing and not just on the practice fields but in all regards. I remember my senior year we had a great group of linebackers and we were always competing for who was going to make the most tackles, sacks, TFLs, who was going to get the most media exposure to who was going to get drafted the highest.
"It really brought us closer together and made us a fantastic team."
Carroll, who is one game away from joining Jimmy Johnson and Barry Switzer as the only head coaches to win a Super Bowl and a college National Championship, believes in his model of success and instills those beliefs in each of his players.
"It was the most amazing time I ever had," Rivers said of his time at USC. "It was a ton of fun and we won. We went out there and we expected to win. When I watch Seattle play it's exactly the same thing. They have a confidence and they have guys that are barking at the opponent.
"They're going out there and they are expecting to win."
---
---