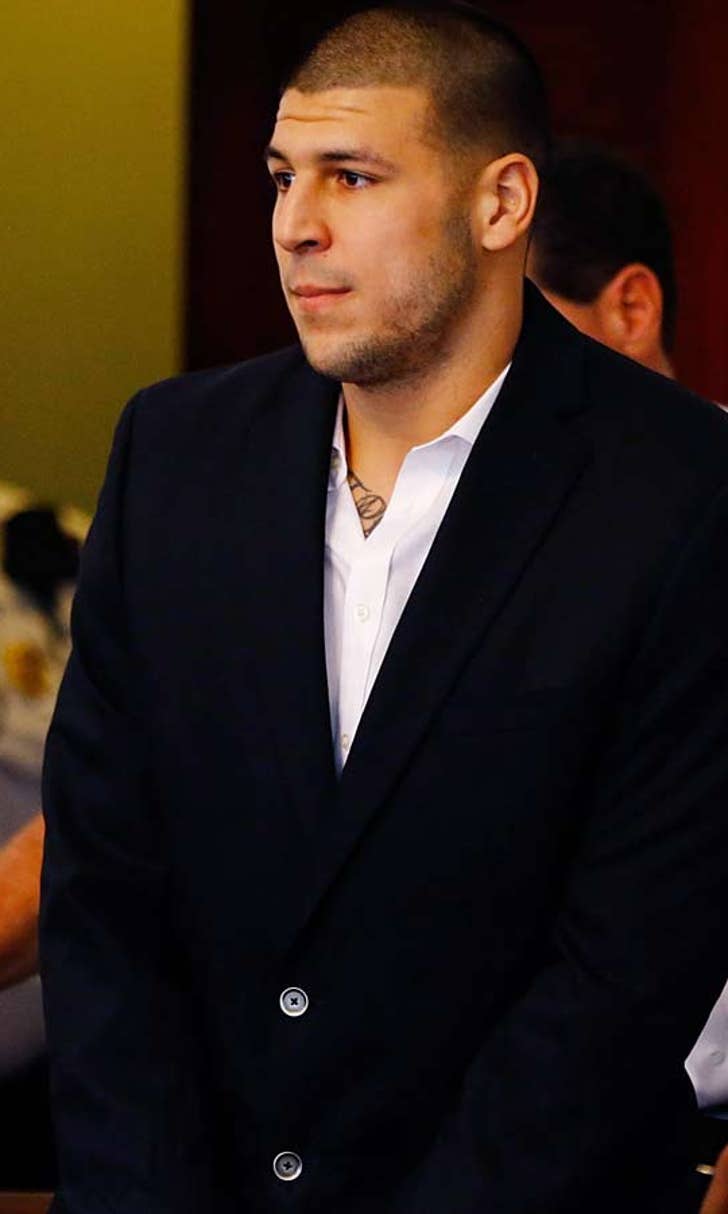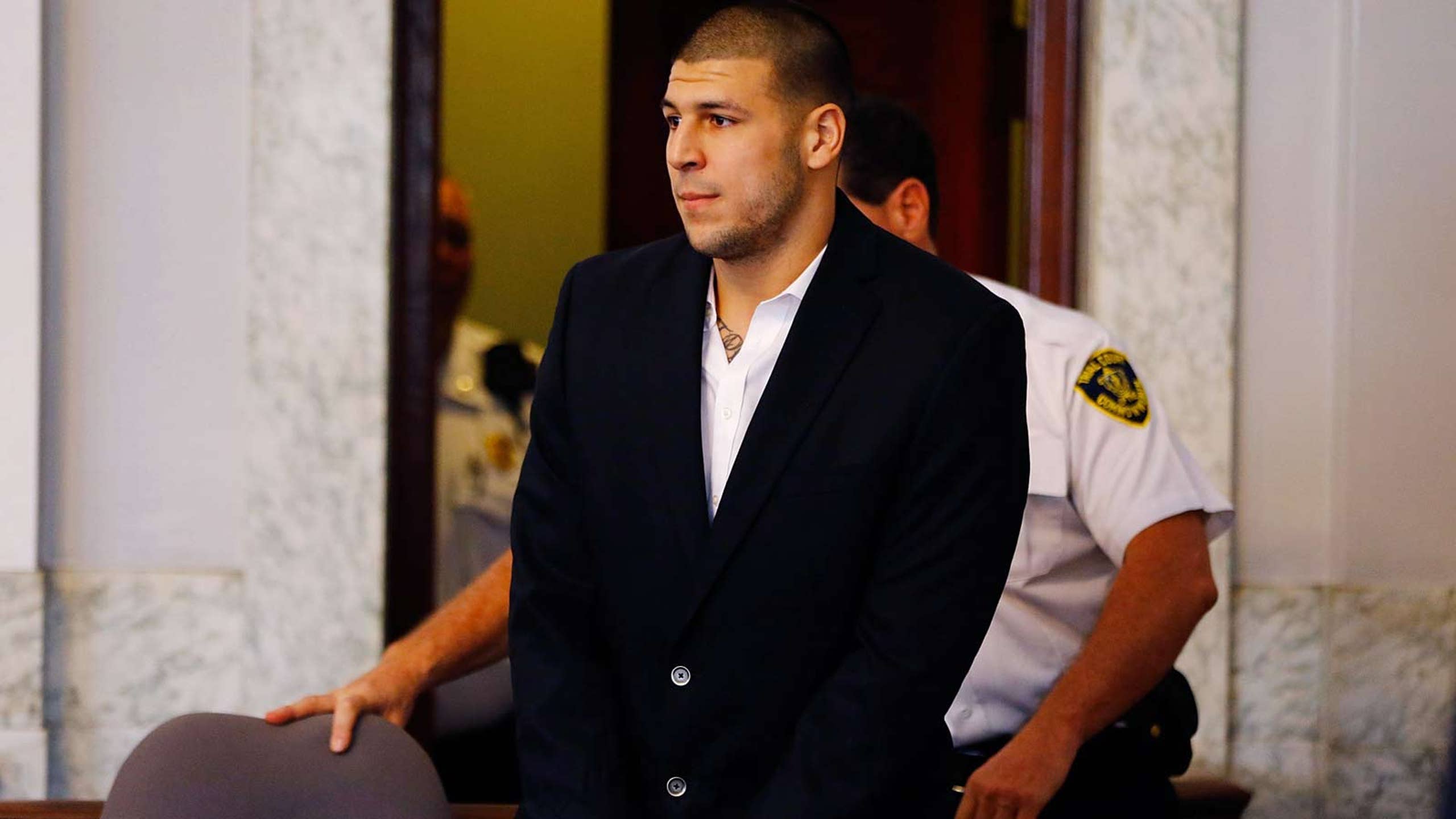 Hernandez's jailhouse fight unlikely to affect murder case
BY foxsports • February 26, 2014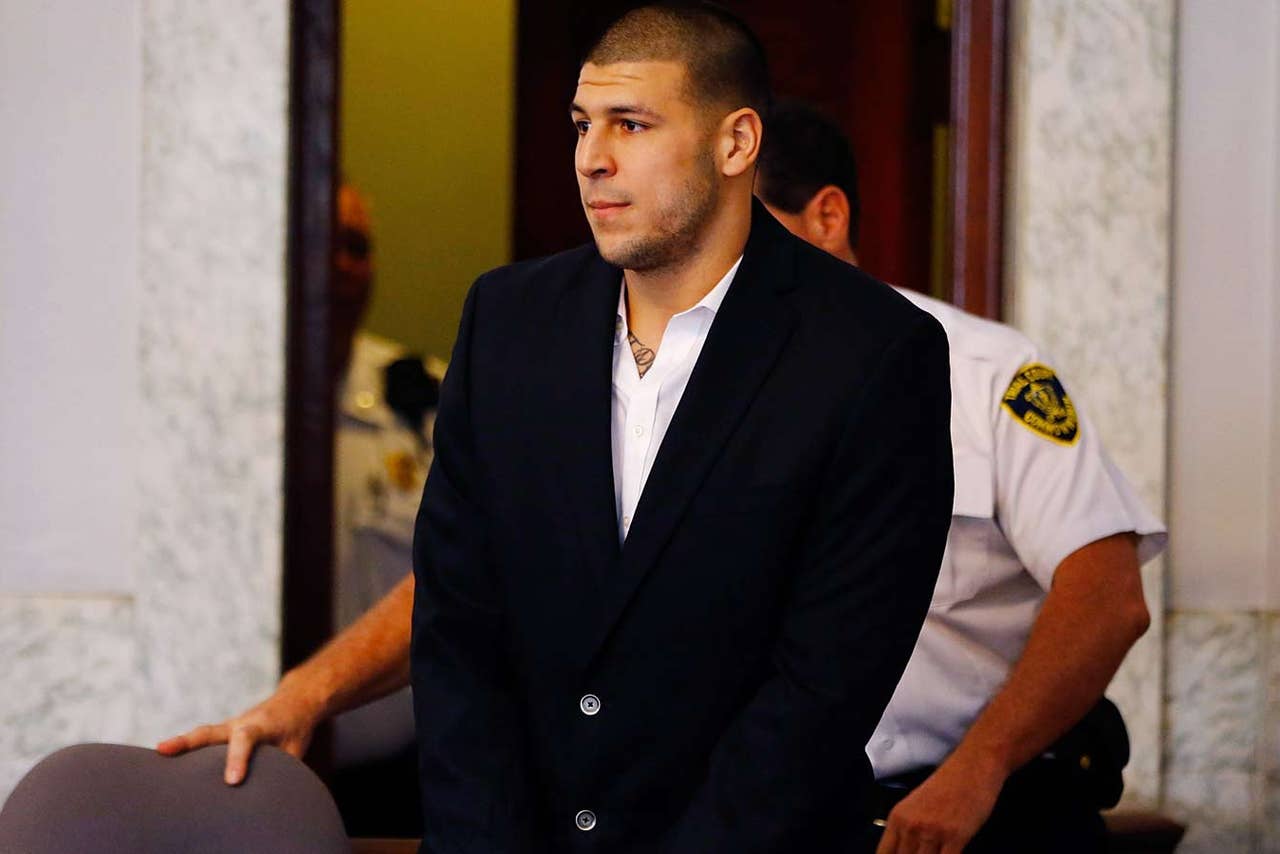 Aaron Hernandez's latest legal scrape --€" an altercation with another inmate in a Massachusetts jail -- isn'€™t likely to have any bearing on the murder charge he'€™s facing.
Bernie Sullivan, a spokesman for the Bristol County Sheriff's Office, said Wednesday that Hernandez was "€œinvolved in an altercation with another inmate"€ --€" and that the matter was under investigation. Neither inmate was seriously injured and neither required outside medical attention, Sullivan said.
At this point, neither has been charged in the incident.
Experienced criminal attorneys said jurors who will consider the murder case against the former football star are not likely to ever hear anything about Tuesday'€™s fight in the Bristol County House of Correction.
"Assault and battery is so minor compared to a charge of first-degree murder that it'€™s unlikely to be prosecuted before the other case gets to trial,"€ said R. Michael Cassidy, a Boston College law professor and the former chief of the crime bureau at the Massachusetts Attorney General'€™s Office.
"€œIt is possible, should he choose to testify at his trial, that the prosecution could muddy him up with some prior bad acts --€" a fight in the jail, that sort of stuff,"€ said Boston criminal defense attorney Stephen Weymouth. "Frankly, short of that, I can'€™t see it having any impact on the case."
Hernandez, the former Pro Bowl tight end for the New England Patriots, faces murder and weapons charges in the murder last June 17 of Odin Lloyd, a semiprofessional football player. Lloyd, 27, was dating the sister of Hernandez's fiancee.
According to police and prosecutors, Hernandez was angry at something Lloyd said in a nightclub. They allege that Hernandez summoned two associates from his hometown of Bristol, Conn., to his home in North Attleboro, Mass., late the night of June 16. At the same time, according to court documents, Hernandez was sending texts to Lloyd to arrange a meeting later that night €"-- ostensibly to go out.
Hernandez has been accused of driving to the Dorchester section of Boston with the other two men, where they picked up Lloyd. From there, the group headed back to North Attleboro, where Lloyd was gunned down in a secluded field less than a half-mile from Hernandez's mansion.
He was arrested June 26 and has been held without bail since then. The Patriots cut Hernandez hours after he was taken into custody.
Hernandez has pleaded not guilty, and no trial date has been set.
The two men alleged to have been with him that night, Carlos Ortiz, 28, and Ernest Wallace Jr., 42, have been charged as accessories after the fact to murder; Hernandez'€™s fiancee, Shayanna Jenkins, has been indicted on a perjury charge; and his cousin, Tanya Singleton, has been indicted on conspiracy and contempt charges.
Hernandez is also the subject of an ongoing grand jury investigation into a July 16, 2012, drive-by shooting in South Boston that left two men dead and a third man wounded. Police located the vehicle they believe was used in that attack in the garage of a home in Bristol, Conn., owned by Hernandez'€™s uncle, and recently unsealed court documents that show investigators believe the former star player "€œmay have been the shooter" in that incident.
In addition, Hernandez is facing a civil lawsuit filed in Florida by a man who has alleged that Hernandez shot him in the face after a dispute at a nightclub in February 2013.
Tuesday'€™s incident at the jail occurred after Hernandez was allowed out of his cell. Steps have been taken to keep him segregated from others who have been arrested in the case.
Sullivan said standard procedure in the wake of incidents like the fight is to move inmates to separate units so they can't have further contact.
Cassidy said prosecutors may feel the need to file a charge against Hernandez in an effort to send him a message that they take violence in the jail seriously. But if they do, it may not go anywhere anytime soon.
"€œMy strong guess is the charge will just sit there until the murder case is resolved,"€ Cassidy said.
As a result, jurors are highly unlikely to ever learn about the incident.
"€œIt won'€™t come up,"€ Cassidy said. "An act of violence in one matter is not admissible in another matter to show that he'€™s a violent person."
The only possible exceptions, he said, are in cases where an attack is carried out on a witness in the case or in cases where the inmate makes statements during the attack about the other incident. There is no indication that either of those things happened.
---
---