National Football League
National Football League
Healthy Landry makes practice debut for Jets
Published
Jul. 28, 2012 9:57 p.m. ET

LaRon Landry was freezing cold and dripping wet, soaked from the downpour that pelted the field.
And he loved every second of it.
The former Pro Bowl safety had been away for too long, so a little rain - or a lot, in this case - was no big deal. Healthy and highly motivated, Landry made his practice debut with the New York Jets on Saturday.
''It feels great to be out there for a while and to be out here with new teammates and just coming together as one unit on defense,'' he said, a raindrop falling from his face. ''It was pretty shaky mentally, but physically, I feel real good.''
Landry signed with the Jets in March after five mostly solid seasons in Washington. But he's coming off injuries to his Achilles and heel that shortened his season last year, keeping him off the practice field until the second day of training camp.
He was placed on the physically unable to perform list earlier in the week, but was activated when he passed his physical before the Jets headed up to SUNY Cortland on Thursday.
''I wasn't concerned at all,'' Landry said about going on the PUP list. ''That was the coaches' and trainers' decision. I knew I was going to be out there, so I wasn't concerned at all. I knew my health was going to be there. I'm very excited.''
Coach Rex Ryan was impressed by Landry's performance in the conditioning run, saying that he was clearly ''sending a message'' to everyone that he's still the same player that made him one of the NFL's elite safeties.
''Each and every snap, each and every day, I'm trying to send a message,'' Landry said. ''I'm really not competing with myself. I'm just trying to earn my teammates' trust and let them know that I'm with them through thick and thin and I'm going to give it 100 (percent), all I've got.''
The muscle-bound Landry flew around the field Saturday mostly in the nickel package, but reminded Ryan why he can be so good.
''Wow,'' Ryan said. ''The first thing you look at is obviously the physical stature of him, but you forget that the guy runs a 4.3 (40-yard dash). I mean, the makeup speed is phenomenal.''
Landry nearly came up with an interception, too, diving for a pass that he missed by a step.
''I'm kind of mad at myself,'' Landry said. ''It's all about being perfect, and I wish I had caught the interception. I should have caught the interception. That's me being a tough critic on myself.''
The Jets will closely monitor Landry throughout training camp, with the plan for him to participate in team drills in every third practice. They don't want him to overdo it, especially since they know what kind of work ethic he has.
''Sometimes you've got to protect them from themselves,'' Ryan said. ''That's a guy, when you see him out there, that's full speed. It's full speed or walkthrough with him. You don't get a lot of in-between.''
When New York signed Landry to a one-year deal, it knew he would need to rehabilitate his injuries throughout the offseason. The 27-year-old Landry spent time at the team's facility in Florham Park, N.J., during the first few weeks of the offseason program. He then went to Arizona to continue to rehab on his own, away from Jets doctors and trainers.
Ryan had some initial concern, but trusted that Landry knew what was best for his body. Landry took an unorthodox approach, opting to treat the injuries without surgery. He had platelet-rich plasma therapy and then underwent a stem cell treatment to accelerate the healing. Three of those sessions were planned, but didn't need the other two after the first was so successful. He then had another round of platelet-rich plasma therapies, and reported for minicamp but wasn't ready to practice. Now he's feeling completely healthy and confident he'll play in the season opener against Buffalo on Sept. 9.
''I'm always optimistic,'' Landry said. ''I always strive for perfection and I'm going to give it all I've got, 100 percent, each and every day. I don't doubt myself. I don't compete with myself. I'm all about getting better.''
He credits his fellow safeties, including Eric Smith and Yeremiah Bell, for helping him get up to speed on the defense and for making him feel an important part of the Jets' secondary.
''They've welcomed me with open arms, helping me out to get through it, as far as learning assignments and different calls,'' Landry said. ''The terminology is there. It's just getting the right call and getting accustomed to it. Each and every day is progress.''
NOTES: Second-year WR Jeremy Kerley is sidelined with a tweaked hamstring that has bothered him since OTAs, and Ryan said he'll likely be out about a week. ''Jeremy needs to step it up, because quite honestly, I was a little disappointed in him this offseason,'' Ryan said. ''He's got to pick up this system, this new system. You have to put the time in it.'' ... Ryan praised QB Mark Sanchez's performance, particularly for the way he was able to ''really zip the ball'' in a driving rain through most of practice. The Jets coach also singled out LB Aaron Maybin, who had two ''sacks'' - one each of Sanchez and Tim Tebow - and OL Caleb Schlauderaff. ... Ryan said the Jets still must get by New England in the AFC East, and had high praise for all of the teams playing in it. ''I think our division is the best in football,'' he said. ''That'll make everybody happy, but I believe it's really an outstanding division.''
---
---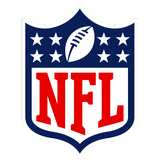 Get more from National Football League
Follow your favorites to get information about games, news and more
---