National Football League
National Football League
Goodell talks Deflategate, Marshawn Lynch and state of the NFL
Published
Jan. 30, 2015 2:46 p.m. ET

Roger Goodell dubbed it "a year of humility and learning" during his annual state-of-the-NFL address Friday ahead of the Super Bowl.
The 48-minute press conference from Phoenix spanned wide-ranging topics including stadium relocation, player safety, Deflategate and Marshawn Lynch's level of engagement with the media.
Goodell, first, offered a nine-minute opening statement detailing how the NFL plans to use innovation and technology to improve on-field play, player safety and the fan experience.
On the topic of improving the game, the NFL commissioner said that the competition committee will explore alternatives with the extra point. During last week's Pro Bowl, the league experimented by making field-goal uprights more narrow and forcing PATs to be kicked from the 15-yard line.
Aside from noting a 68 percent drop-off in hits to defenseless players and 25-percent decrease in concussions, Goodell said that the league will hire a chief medical officer.
Then, the questions began from a poised media gathering.
On Deflategate, Goodell was asked about a potential conflict of interest stemming from his personal and professional relationship with New England Patriots owner Robert Kraft. Seahawks cornerback Richard Sherman raised the issue of Kraft potentially garnering beneficial attention as he and the commissioner took pictures together at the Patriots owner's home before the AFC championship game.
Goodell said that independent investigator Ted Wells is doing a thorough investigation on the matter and "that the league takes anything that attacks the integrity of the game very seriously."
The investigation will focus on two key questions: Why were some footballs used that were not in compliance with rules? Was this the result of deliberate action?
"This is my responsibility to protect the game," Goodell said. "If we have any information, I have to pursue that aggressively."
Fielding a question about if the "ignorance is no excuse" line that was applied to the Saints' Bountygate scandal a few years ago relates directly to the current Patriots' investigation, Goodell was clear saying that these are two different matters.
As for Lynch who has made headlines this week for not cooperating with the media, Goodell said that the Seahawks running back should understand the responsibility that comes with playing in the Super Bowl.
"When you're in the NFL, you have an obligation," Goodell said. "You have an obligation to fans. It is part of your job. There are things in our job that we don't necessarily want to do."
One reporter acknowledged the commissioner's stratospheric annual salary and if he should take a paycut after such a difficult year.
"It has been a tough year on me personally," Goodell said. "It has a been a year of humility and learning. It has been a year of adversity as an organization and for me, but this is an opportunity for us to get better."
---
---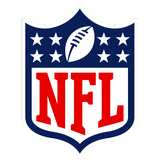 Get more from National Football League
Follow your favorites to get information about games, news and more
---