National Football League
National Football League
Goodell earned more than $29M in '11
Published
Feb. 15, 2013 12:00 a.m. ET

Nice job, Roger Goodell. Here's your pay: $29.49 million.
NFL owners nearly tripled the commissioner's compensation in the 2011 tax year and likely made Goodell the best paid commissioner in U.S. sports.
According to the league's most recent tax return, much of Goodell's pay comes in the form of a $22.3 million bonus. His base pay was $3.1 million. The NFL was scheduled to file the return Friday.
While the league declined comment on specifics, it must, by law, make the return available upon request.
In 2011, the NFL went through a long lockout prior to the season. Goodell helped work out the new 10-year labor deal that ended the labor strife. That was followed by lucrative new TV contracts with CBS, ESPN, FOX and NBC.
For the year beginning April 1, 2011, and ending March 31, 2012, Goodell was paid $29,490,000, which included $3,117,000 in base pay, $22,309,000 in bonus and incentive compensation, and most of the rest in ''other reported compensation,'' the tax return said.
Goodell earned a total of $11.6 million in 2010.
''The NFL is the most successful and best-managed sports league in the world,'' said Atlanta Falcons owner Arthur Blank, who is chairman of the league's compensation committee, in a statement. ''This is in no small part due to Roger's leadership and the value he brings to the table in every facet of the sport and business of the league. His compensation reflects that.''
By comparison, Saints quarterback Drew Brees is the league's highest paid player with a five-year deal averaging $20 million.
Goodell's compensation was first reported by SportsBusiness Daily.
The next-highest paid NFL official in 2011 was general counsel Jeff Pash. He earned $8.829 million, including $5.93 million in bonus compensation. Pash was the chief labor negotiator during the collective bargaining agreement talks.
Former Commissioner Paul Tagliabue received $8.58 million, all but $1 million in retirement and deferred compensation.
It is believed Major-League Baseball Commissioner Bud Selig and NBA Commissioner David Stern earn somewhere in the mid-$20 million range, but neither league's tax returns are public. Both leagues are set up as for-profits.
''Unlike most CEO's of major companies, who are compensated with stock options, the NFL does not provide that,'' said Marc Ganis, the president of SportsCorp, which does consulting work with the NFL. ''So a performance-based bonus is another way of compensation.''
---
---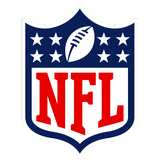 Get more from National Football League
Follow your favorites to get information about games, news and more
---