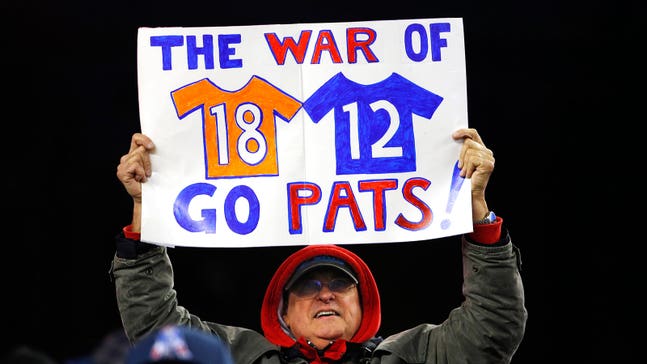 Good luck trying to land a Broncos-Pats ticket if they're both unbeaten
Published
Nov. 3, 2015 11:23 p.m. ET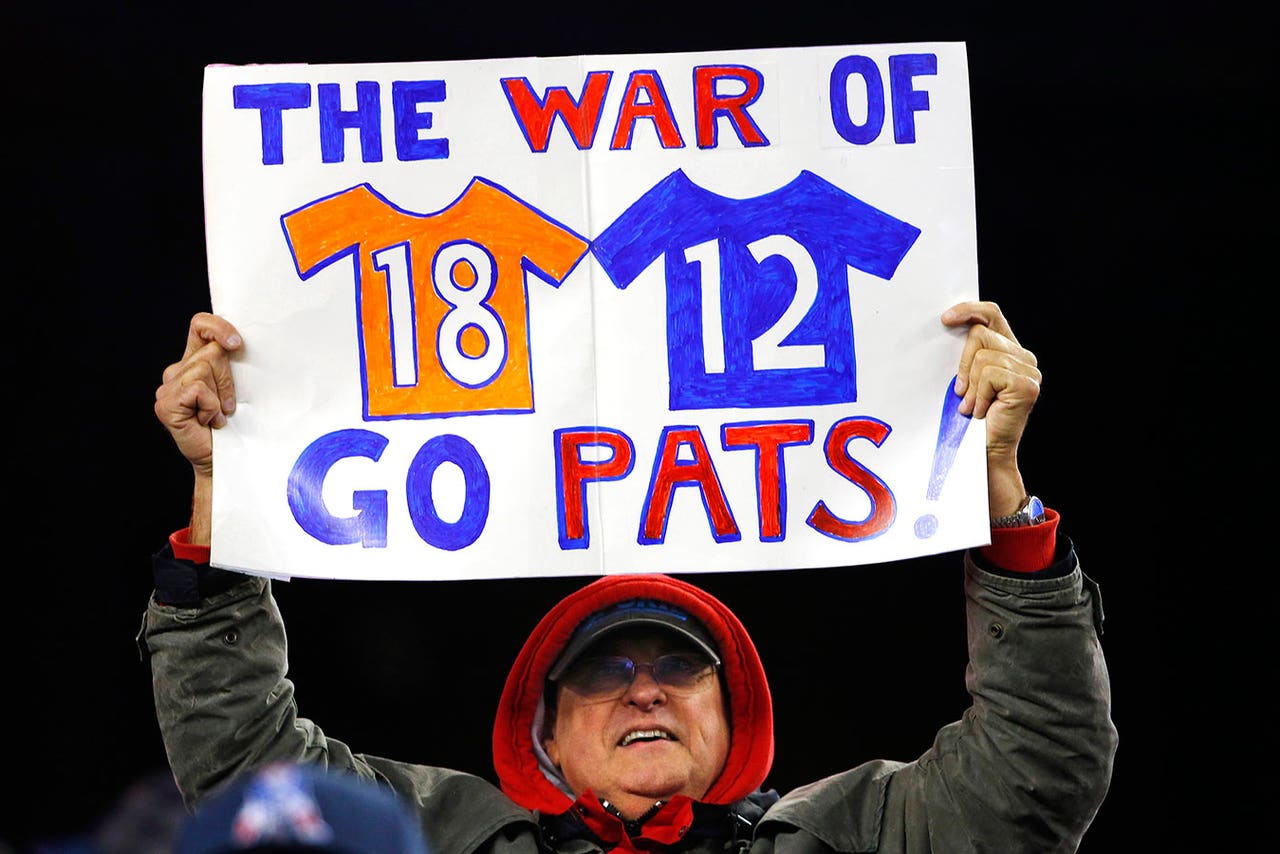 Broncos fans better figure out how badly they want to see the Patriots go down.
The Super Bowl champs come to Mile High Stadium in three weeks. And according to R.J. Bell of Pregame.com, there's an 88 percent chance both teams will be undefeated for the Nov. 29 game.
That'll make finding a ticket nearly impossible. Only 32 tickets were left on StubHub for Sunday night's Broncos-Packers game, but these are the Patriots.
So much more will be on the line in a proposed meeting of "Perfect 10's." There's the Brady-Manning angle. There's the 16-0 angle. And of course, there's the AFC playoff seeding angle.
All angles should make that game the NFL's most expensive regular-season ticket.
"If both teams go into that game undefeated," StubHub Communications Manager Cameron Papp told Eddie Pells of the Associated Press, "Then that might get a little more expensive."
---
---