National Football League
National Football League
Giants stinging over loss of Ballard
Published
Jun. 13, 2012 1:00 a.m. ET

Tom Coughlin was in no mood to be noble toward the New England Patriots for plucking injured tight end Jake Ballard off the waiver wire.
Ballard, coming off ACL and micro-fracture surgery and likely unavailable for action until 2013, was claimed shortly before Tuesday's opening workout of Giants minicamp, a day after he was waived because of a failed physical. It was the Giants' intention to re-sign him and eventually place him on injured reserve, where he would continue rehabilitation and anticipate a full recovery next season.
But the Patriots beat them to it, leaving Coughlin displeased with the entire situation on Wednesday.
''Discouraged is a minor description,'' Coughlin said. ''Very disappointed.''
When it was suggested that the Giants might just have kept their top pass-catching tight end from last season on the 90-man roster to ensure keeping his contract rights, Coughlin shot back, ''Don't ask me those questions. I don't have the answer for you.''
What was depicted as a ''calculated risk'' by New England in taking a fearless tight end who caught 38 passes for 604 yards and four touchdowns last year was being viewed in some quarters as a vindictive move by Patriots coach Bill Belichick. Of course, New York defeated New England in the Super Bowl twice in the past five years, and Belichick, a former defensive coordinator for the Giants, did not get the head coaching position with New York in 1992, when Bill Parcells stepped down.
The Giants had hoped to keep Ballard around to compete with Bear Pascoe. Newly acquired Martellus Bennett, fourth-round draft pick Adrien Robinson, and first-year player Christian Hopkins are also training camp hopefuls, while Travis Beckum anticipates a return from ACL surgery in time for the regular season.
Losing Ballard proved more of an emotional shock than anything for Pascoe.
''We said there was the possibility that Jake wouldn't play this year, but it's still hard to see him go,'' said Pascoe, who caught 12 passes for 136 yards last year. ''He was surprised, but he understands it. Jake will do well wherever he goes. He's just moving on.''
Pascoe, who has taken on more of a leadership role, said the task now is for the active receivers to become effective - not the easiest thing to accomplish while Bennett, a former Cowboy, recovers from a hamstring injury.
''I think I've built some good trust with Eli (Manning),'' Pascoe said. ''Right now, it's all about building on that trust. He's not worried about me. He knows I'll be in the right spot. And he knows the tight end group is solid.''
The quarterback was just as optimistic.
''We have some young guys, Martellus, some new guys, who are coming into the system, so they're trying to get caught up,'' Manning said. ''They're learning from Bear, so at least you have a guy who's been here a little bit and knows what's going on.''
Coughlin would not have had Ballard for 2012, but that didn't lessen his feelings on the situation. In the end, though, he had to admit that the Patriots did nothing outside the rules, except perhaps those of front-office etiquette.
''I don't think there's any question about that part of it,'' Coughlin said. ''Whatever the options are based on what the rules are, based on the procedural circumstance, all is fair.''
Belichick, after New England's second minicamp session on Wednesday in Foxborough, Mass., wasn't concerned with etiquette.
''There are no unwrittens,'' he said. ''You can't negotiate a contract with a player while he's under contract. You can't negotiate a contract, release him then renegotiate another contract with him that was already done in advance. I'm sure the Giants weren't doing that. (When) a player is on waivers, he's on waivers - ours or anybody else's.''
A reporter brought up the fact that Belichick was upset when the Vikings claimed tight end and long snapper Garrett Mills in similar fashion.
''I don't know what unwrittens you're talking about,'' Belichick said. ''Anytime you put a player on waivers, you know there's 31 teams out there that can take them, if they want him. We all know that.
''There's no secrets about that.''
NOTES: Giants S Tyler Sash, who had been running with the first unit, sat out drills with a bad hamstring. Coughlin said he is progressing, but that ''he doesn't feel like he can fire it right now. But it's something I think he'll be ready for camp.'' ... The coach said he'd ideally like to have a four or five-player ''committee'' handling punt return duties so that WR Domenik Hixon won't have to be back there all the time. Second-round receiver Rueben Randle has looked good handling the ball, though his body position needs improvement, Coughlin said. WR Victor Cruz, WR Jerrel Jernigan, and third-round CB Jayron Holsey are also working there. ... CB Prince Amukamara continued to improve his surgically repaired left foot, but he has yet to work a full practice. ... CB Corey Webster continued to sit out with a bad hamstring as a precaution.
---
---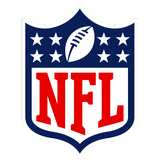 Get more from National Football League
Follow your favorites to get information about games, news and more
---