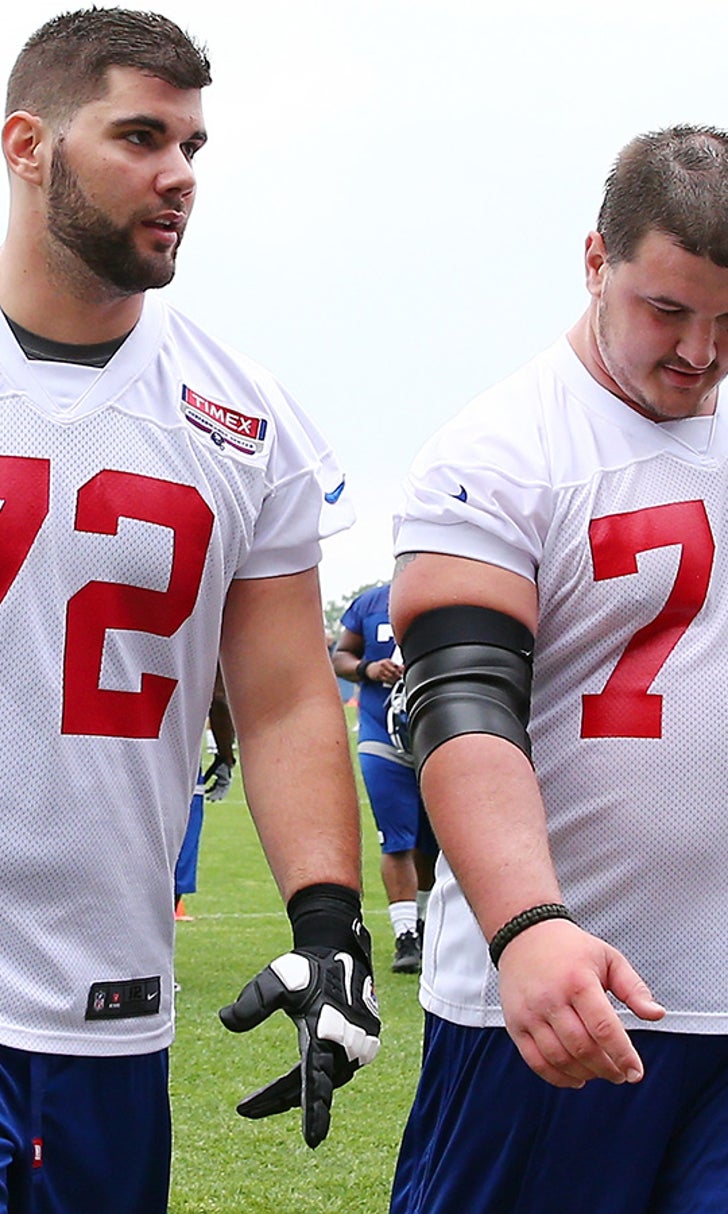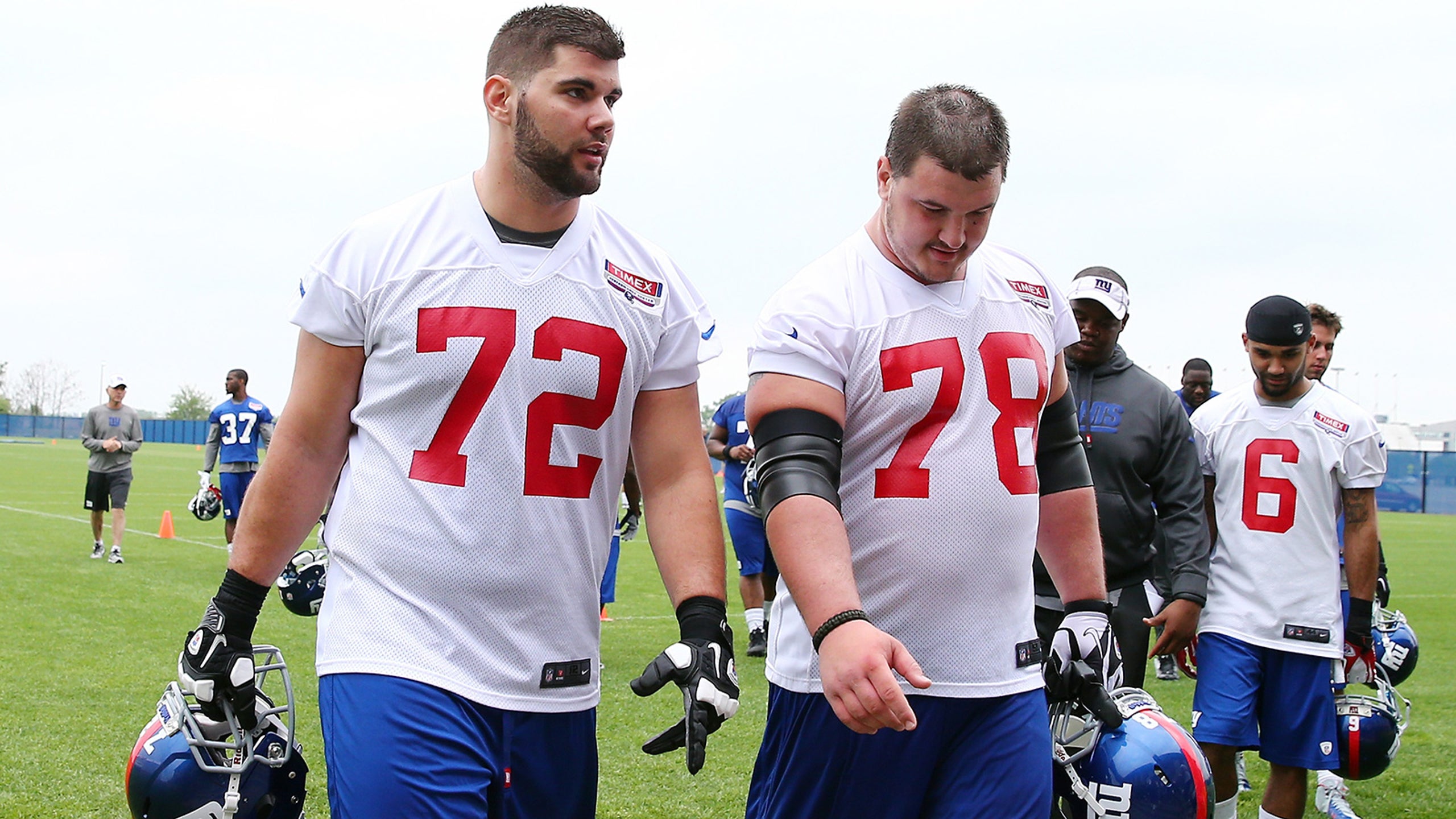 Giants G Justin Pugh hopes to bring MMA fighter's mentality to the field
BY foxsports • July 31, 2015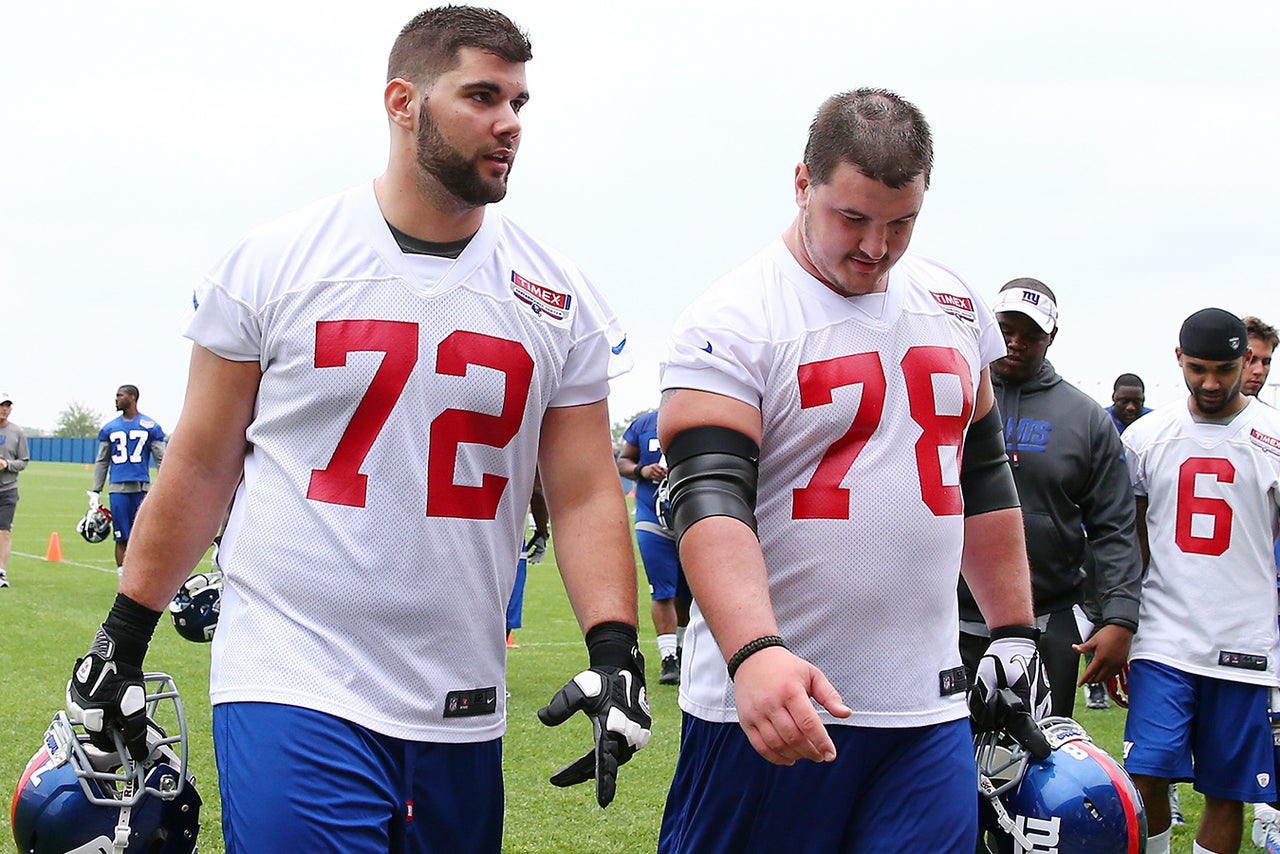 During the month or so after spring practices and before the start of training camp, many NFL players train with FOX Sports' Jay Glazer at his Hollywood gym where he aims to build up players with his unique MMA-style training. New York Giants offensive tackle Justin Pugh was one of them, and he hopes to bring what he learned both physically and mentally to the field in 2015.
"I feel good right now," Pugh told reporters on Thursday, per Big Blue Interactive. "My body fat is as low as it has ever been. I feel good. I weighed in at 307 today. I feel good. I think out in L.A., I really gained an advantage. I was able to work on my mentality out there, it's a fighter's mentality. You go across from a guy, you're going to make it a long day for him. You're going to make that guy wish he didn't go up against you. Just a lot of things out there, working on leverage, hand violence, bunch of different things. So it was good."
The Giants are rolling with an offensive-line alignment in which not a single player who started the majority of games on the line in 2014 will be playing at the same position in 2015. This means the Giants are hoping for big things from a rookie left tackle and a career journeyman with bad grades at right tackle.
So how will this group of linemen mesh together in such a short period of time? Pugh thinks that their approach will play a key role.
"I think mentality is going to be the biggest thing we keep harping on," Pugh said. "A group of tough guys.
"If you go back -- we've been watching '08 film when the Giants O-line was probably best in the business and they were just a bunch of tough guys. After plays, putting in a little extra stuff and between the whistles, they were knocking guys down and no one really wanted to play against them. I was watching Ravens film when they played them in '08 and they beat them like 30-10. Watching (Chris) Snee, (Rich) Seubert, all those guys in there at guard, I definitely got an appreciation and I want to try to emulate the way they played the game."
During his time training in Los Angeles, Pugh met some former and current fighters who bring this mentality to their training and their fights every time. He learned a lot from them, but one thing that UFC fighter Rashad Evans taught him really stands out.
"You can tell that moment you break somebody when their head drops or they look away for a second and they don't have that eye contact," Pugh said. "It's something that I learned working with -- I was training with Rashad Evans."
Pugh is coming off a 2014 season that was disappointing when compared to his 2013 season. Pugh finished with strong run blocking grades during the 2013 season, per Pro Football Focus, but he struggled to create any movement in the running game last season. Part of the blame belongs to an injury that Pugh played through, but a fighter's mentality can also help Pugh and the rest of the Giants' line finish run plays and create more for their running backs.
(h/t Big Blue Interactive)
---
---