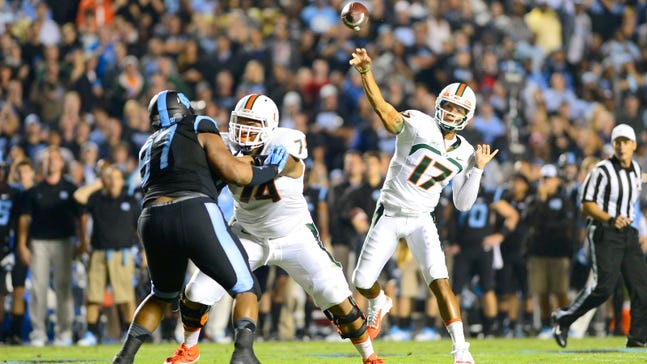 Geoff Schwartz: This is why we luckily drafted Ereck Flowers
Published
May. 22, 2015 12:43 p.m. ET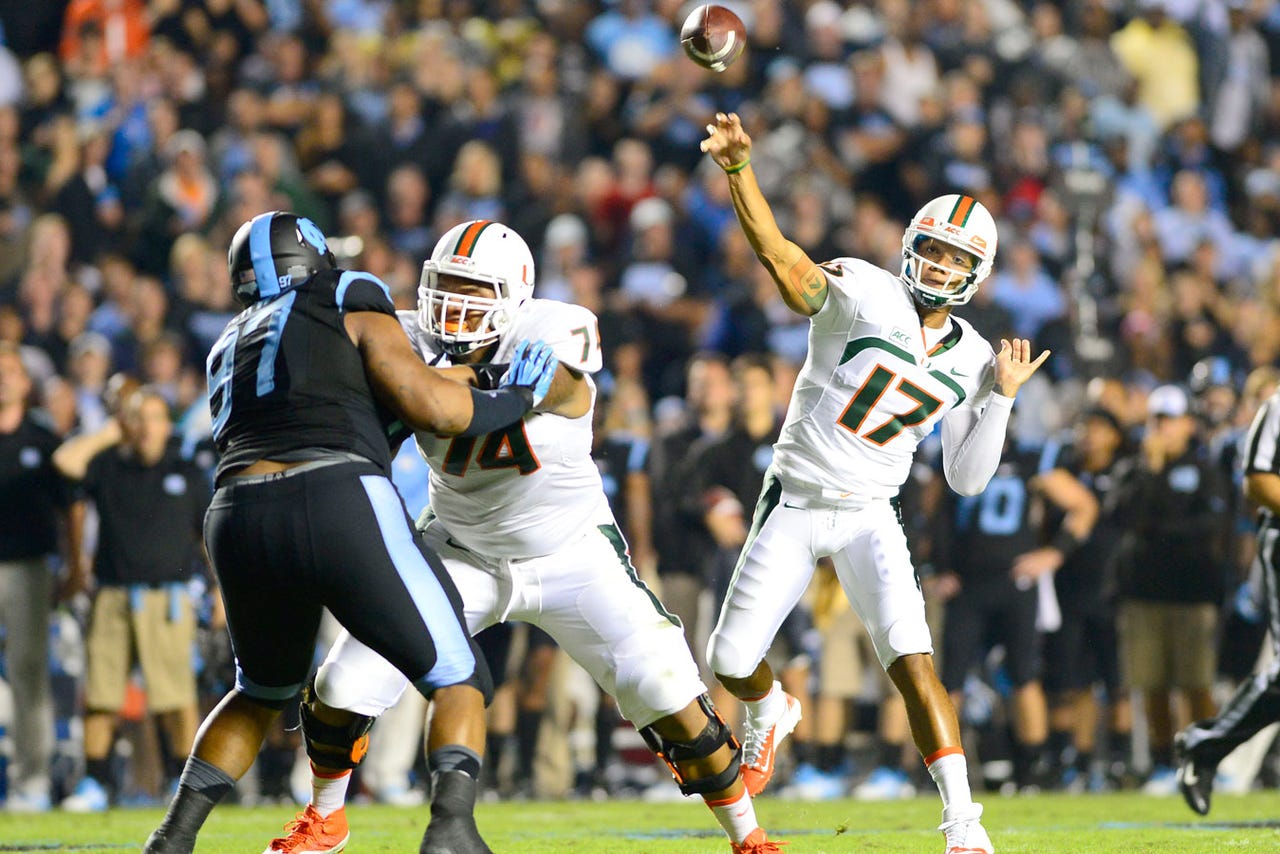 We're just two days removed from the unfortunate injury to New York Giants starting left tackle Will Beatty. During a routine weight lifting exercise, Beatty tore his pectoral muscle. He underwent surgery right away, and he is expected to take the next five to six months to recover. According to teammate and fellow offensive lineman Geoff Schwartz, the injury was simply a case of bad luck and it could have happened to anyone.
"It's bad luck. You can't coach this out of people, there's nothing you can do," Schwartz told Armen and Levack on 104.5 The Team. If a guy's muscle goes out, his muscle goes out."
Luckily for the Giants, they have a contingency plan in place. The Giants used the No. 9 overall selection in the 2015 NFL Draft on offensive lineman Ereck Flowers. A week ago, Schwartz raved about Flowers. Although some expected this to be the case no matter what, now the Giants have no choice but to throw the rookie into the fire right away.
"This is why we luckily drafted a guy like Ereck Flowers. You have to draft knowing that things might happen like this … I definitely think he has that capability."
Schwartz is confident that Flowers will play somewhere on the line, but he's not ready to predict that it will be at left tackle. The Giants are still in the phase of figuring out where each offensive lineman fits best in wake of the Beatty injury. According to Schwartz, this is a process that could drag on until training camp in July.
"I don't know who's going to play left tackle, I mean we don't even have a lineup really set for next week for OTAs. This process to determine our offensive line is going to take until training camp."
History would suggest that the Giants don't throw Flowers right into the fire at left tackle.
"I can't tell you the last rookie who was drafted in the first round who played left tackle in their first year.
"If you go back to 2013, Eric Fisher, [Luke] Joeckel and Justin Pugh, all those players played right tackle. If they put him out there and that ends up being the case it will be a neat situation because that doesn't really happen anymore."
If the Giants follow history and plug Flowers in at right tackle, that doesn't mean you should expect to see Schwartz at left tackle anytime soon.
"When I was in Carolina my o-line coach was like Geoff Schwartz will never play left tackle. I don't see myself as a left tackle. I've never played left tackle and it probably will stay that way."
However, if Flowers can win the left tackle job outright, the Giants' original projected plan to kick Justin Pugh inside to guard still has a possibility of coming to fruition. Schwartz talked about the potential of kicking outside to right tackle.
"There's always a possibility. I can do it. I've done it before. I did it last year, I feel comfortable at right tackle."
Giants general manager Jerry Reese has gone on record before talking about the immediate impact he expects from premium first-round draft picks. Schwartz confirmed that the consensus among teammates and Flowers himself is that he will be a starter in Week 1.
"I think he's going to play this year. He knows that and we know that. They drafted him to play."
As the Giants get set to begin their first set of OTAs on May 26th, the offensive line is once again in flux. It seems like no matter how many resources the team puts into addressing this issue, it rears its ugly head every season.
(h/t 104.5 The Team )
Photo Credit: Bob Donnan/USA TODAY Sports
---
---