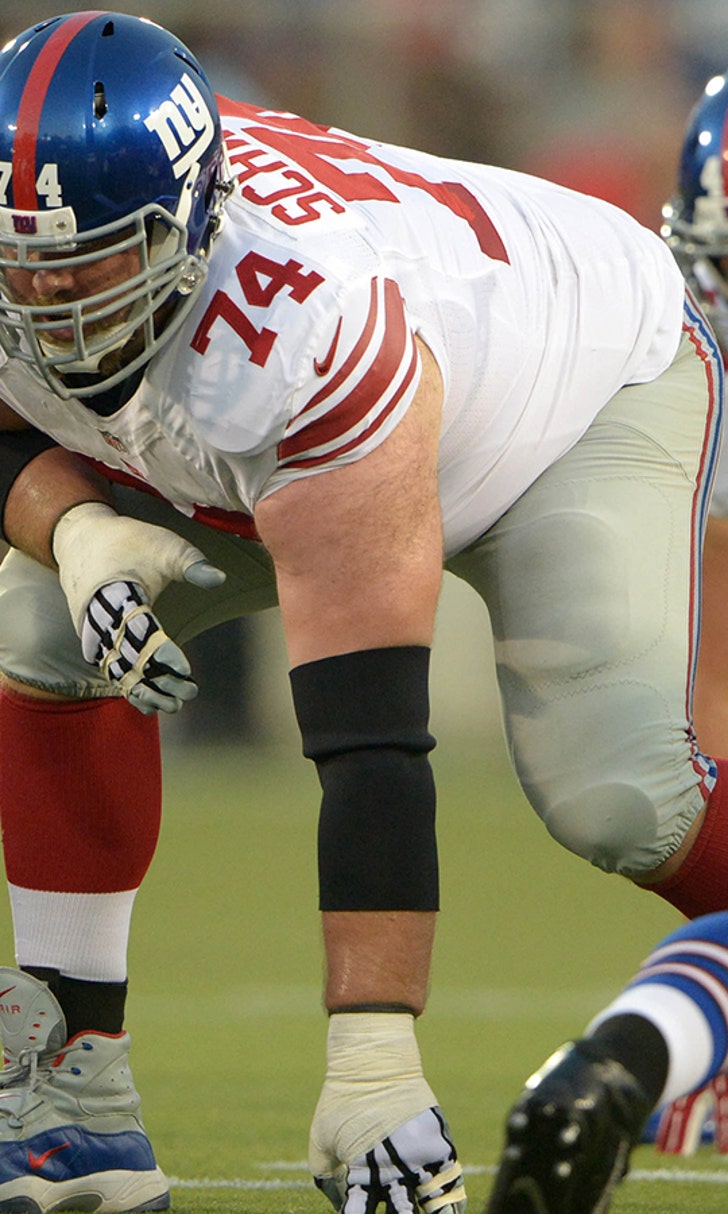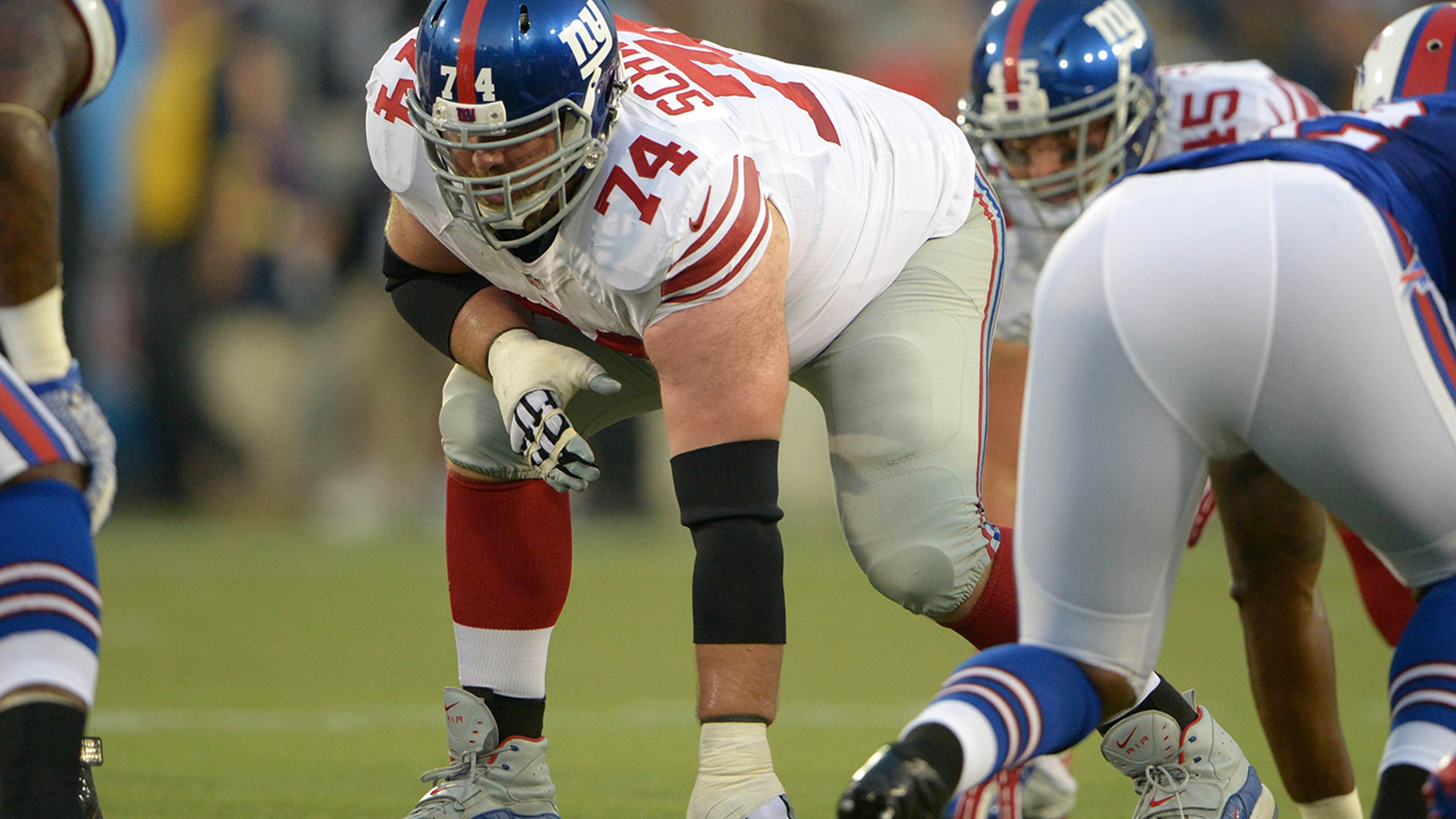 Geoff Schwartz talks rookie Ereck Flowers and projects the Giants' offensive line
BY foxsports • May 15, 2015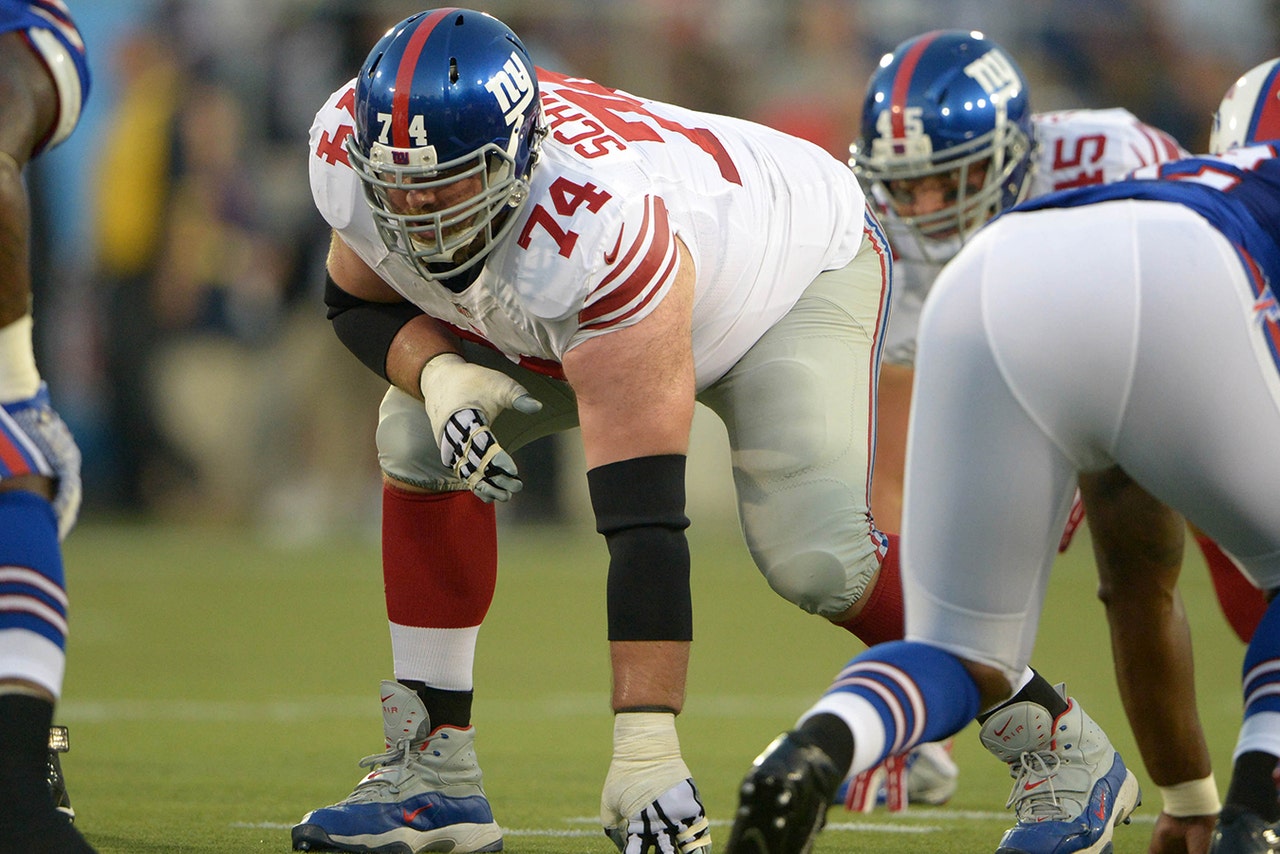 The New York Giants have made it clear that they will get their best five offensive linemen on the field and worry about positions later. First-round draft pick Ereck Flowers can probably play offensive guard if he needs to, but brings the kind of strength, length and athleticism that makes him an excellent prospect at offensive tackle. 
Giants guard Geoff Schwartz shares the same opinion, and he is looking forward to seeing Flowers work hard to earn the starting right tackle spot this summer. Schwartz talked about his first impression of Flowers.
"He's a big man, he's 330, but he's very proportionate," said Schwartz, to Armen and Levack, on 104.5 The Team. "You wouldn't think he was 330. It's impressive how a guy that looks that lean is so strong and big. They hope he comes in and holds down a tackle spot for a long time. They hope he brings that nastiness and run blocking style we need to get back to."
Flowers made an excellent first impression on Schwartz when the two players lifted together at the Giants' facility.
"We lifted together [this week]. He is a strong guy that I look forward to seeing."
When asked to project where on the line Flowers might end up in 2015, Schwartz acknowledged that it would be tough for him to move Will Beatty off left tackle, but he was more optimistic about Flowers taking over at right tackle.
"I definitely think Eric is a tackle, I don't see him as a guard," said Schwartz. "He is very athletic. You have to be a certain type of athlete to play tackle and he fits that mold of long arms, strong and powerful. I'm excited to see him get after it."
If Flowers were to take over at right tackle, it would mean that Justin Pugh would have to kick insider to guard. Pugh has started his first two seasons in the NFL at right tackle, but he has already confirmed that he doesn't mind playing guard.
Until now, many expected this to mean that Pugh would kick inside to right guard because Schwartz played left guard through all of his snaps in 2014. Schwartz hinted at a different alignment when asked if Pugh could move inside.
"I think so. Pugh works hard. He works efficiently. Good feet. I don't think he'll have any problem if he moves inside. He played left side his whole college career. If he ends up on the left side, I think he'll be ok with that."
Based on what we know, this projection would mean finesse blockers Will Beatty and Pugh would protect Eli Manning's blindside. Second year offensive lineman Weston Richburg would get the opportunity to play his natural position at center. Finally, maulers Schwartz and Flowers would man the right side at almost 670 pounds combined.
Once minicamps and OTAs get underway, we will have a better idea if this ideal offensive line alignment is possible in 2015. But on paper, it looks much stronger than anything the Giants have put out there since the 2008 season.
(h/t 104.5 The Team )
Photo Credit:Kirby Lee/USA TODAY Sports
---
---