National Football League
National Football League
Frazier: Ponder or Freeman will start vs Dallas
Published
Oct. 28, 2013 11:21 p.m. ET

The Minnesota Vikings' defense can't stop anybody. There's a different quarterback under center every week. The star defensive end is the subject of trade rumors. And the coaching staff is stepping out onto thinner and thinner ice with each successive blowout loss.
Other than that, things couldn't be going better for them.
The Vikings (1-6) have already lost as many games as they did all of last season while making a surprising run to the playoffs. After getting hammered by the Green Bay Packers in a 44-31 loss on Sunday night that was nowhere near as close as the final score indicated, coach Leslie Frazier finds himself trying to come to grips with a season that looks all but lost.
''There was no scenario going through my mind that would put us at 1-6 in this juncture,'' Frazier said. ''Looking at the way our games have transpired, I do understand why we are where we are. I do believe we can get some things fixed and get going here. There's definitely some things we have to work on to get done, but I do believe it's possible to get it done.''
If Frazier has exhibited one defining characteristic during his three-plus seasons on the job, it's an unshakable sense of calm even in the most difficult moments. In the wake of an embarrassing loss to their NFC North rivals at the Metrodome on Sunday night, his resolve is being tested yet again.
Aaron Rodgers dissected the defense, converting over 72 percent of the Packers' third downs and directing scoring drives on every possession but the last one, when he took a knee to mercifully run out the clock. For the season, opponents are converting 51 percent of their third downs against the Vikings, by far the highest number in the league.
''We're so bad right now on third down on defense,'' Frazier said. ''You've got to look at how we're doing it, what we're doing schematically, and also the people that you're asking to do certain things. Can they get it done? Do we need to be doing something different based on the people that we're asking to execute the defense?''
The NFL's trade deadline is Tuesday afternoon, and several Vikings have heard their names come up in the rumor mill. Defensive end Jared Allen and seldom-used backup running back Toby Gerhart are two of the players mentioned most often.
''Honestly, I'm not even going to address it,'' Allen said after the game. ''I'm not going to speculate on something that I haven't had a conversation about. And I'm not going to speculate on something that hasn't happened. I cross all bridges when I get to them and right now I'm trying to figure out a way for us to make this defense better.''
Frazier said he knows players read reports on the internet, but coaches would buckle down on them this week to make sure they're focused going forward.
''We're going to try to continue to keep them focused on the task at hand, and in this case, it's trying to prepare as well as we can for this ballgame against Dallas,'' he said. ''That's what's most important.''
Frazier declined to identify a starting quarterback for the Cowboys game. The Vikings have changed starting quarterbacks, either because of injury, ineffectiveness or both, five times in their last six games, and all indications are another change will be made this week.
Christian Ponder started against the Packers because the recently acquired Josh Freeman had a concussion. But Ponder failed to seize the opportunity after being benched a month ago, looking skittish in the pocket and unable to work through his progression of receivers with any efficiency.
Veteran Matt Cassel is the only quarterback to win a game for the Vikings this year, but Frazier said Monday that Freeman or Ponder will start against the Cowboys.
''He's done everything we've asked him to,'' Frazier said of Cassel. ''He's practiced well, prepared well. He was ready yesterday if needed be, and he'll continue to work as hard he can. I don't know if there's any one thing I can point to and say why it's Christian and Josh in this determination.''
As long as Freeman is fully healthy, he is the likely choice to face the Cowboys. He had a terrible debut against the Giants two weeks ago, but the Vikings want to get a long look at him to see if he could be their quarterback of the future.
And while Frazier has heard fans calling for his ouster, the team still seems to stand firmly behind him.
''Coach can't get out there and throw a pass or run, or block,'' Adrian Peterson said. ''It's on us as players to make this turnaround.''
---
AP NFL website: www.pro32.ap.org
---
Follow Jon Krawczynski on Twitter: http://twitter.com/APKrawczynski
---
---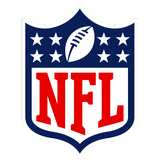 Get more from National Football League
Follow your favorites to get information about games, news and more
---