National Football League
National Football League
Flacco, Ravens OK with winning ugly
Published
Oct. 16, 2011 1:00 a.m. ET

Joe Flacco hit four different receivers, his only incomplete pass was to avoid a sack, and, when the Baltimore Ravens needed his 6-foot-6, 245-pound frame the most, he wedged himself into the end zone.
That was on the Ravens' first possession, a 97-yard drive.
Flacco wasn't nearly as dominant the rest of the way, not that he had to be in Ravens' 29-14 victory over the Houston Texans at M&T Bank Stadium on Sunday. The game, however, was another missed chance for the fourth-year starter to announce that he's truly arrived.
"We didn't have a great feel going into halftime, but that's when you look yourself and everybody else in the eye and say, 'Let's go do this. We moved the ball on them. Let's just stop hurting ourselves,'" Flacco said of some early miscues, including two of his own turnovers. "That's what makes it so good in winning this football game. We were able to push through a little bit today."
Flacco put in nowhere near the subpar performance he had here before the Ravens' bye week. In that Oct. 2 start, Flacco completed 10 of 31 passes for 163 yards with an interception and fumble en route to a passer rating of 37.4. The reason you might not have noticed was that New York Jets quarterback Mark Sanchez turned in an even uglier performance and the Ravens won the contest, 34-17.
Flacco's outing against the Texans was comparably much smoother. He threw for 305 yards to go along with that one rushing TD. His biggest miscues came in the second quarter when the Texans — even without star linebacker Mario Williams, who tore a pectoral muscle a week ago and is out for the season — pressured Flacco continually.
Texans defensive end Tim Jamison forced and recovered a fumble after a hit on Flacco, a turnover that set up a game-tying drive capped by guard Wade Smith's fumble recovery in the end zone after Ben Tate coughed the ball up. Flacco's other turnover of the game came after he overthrew tight end Ed Dickson and Houston cornerback Kareem Jackson made the interception.
"That pick at the end of the half hurts in the sense you didn't score any points, but at least they didn't score anything off of it," Flacco said. "The thing that pissed me off a little bit was Ed was wide open. I wish I would have hit him."
The Texans led 14-13 in the third quarter quarterback Matt Schaub found Jacoby Jones for a 32-yard TD. The lead would last all of five minutes before Baltimore kicker Billy Cundiff's hit another one of his franchise-tying five field goals, this one set up by a 51-yard completion to receiver Torrey Smith a few plays earlier. Flacco also connected with 56-yard pass to Anquan Boldin later in the third quarter, a play that also only resulted in three points.
"We had bright spots and then we had some spots where we had some miscues," said Boldin, who finished with 132 yards receiving. "So, I was glad we were able to come out with the victory."
While the Ravens wouldn't trail again, the Flacco-led offense didn't put the Texans away until the closing minutes of the fourth quarter. The Ravens made four trips inside the red zone and scored two touchdowns on the day.
"We can look at that and better in the red zone than we were today," Flacco said. "Obviously, if we score a couple touchdowns instead of a field goal, it might be a little different game. You are not going to score touchdowns (every time) when you get in there against good defenses. You have to give them some credit."
When the Ravens hunkered down to close out the Texans and improve to 4-1 on the season, it was the team's running game that literally carried things offensively. After just 22 yards rushing in the first half, the Ravens finished with 113-yards on the ground led by a 101-yard performance by Ray Rice. The Ravens' only other TD outside of Flacco's first-quarter sneak was a four-yard run by Ricky Williams with four minutes left in the game.
"What you want to do is wear people down early and then you want to run them over late," Ravens coach John Harbaugh said. "That's kind of the philosophy we have. It's easier said than done."
The Ravens defense, as usual, will get much of the credit for the victory as Ray Lewis & Co. kept Houston running back Arian Foster to 49 yards on the ground, three less yards than he had receiving on the day. The longest play Foster had from scrimmage was 16 yards.
Flacco showed his strength as well with those two bombs Sunday; it's his consistency that just came up a little short.
"There are a lot of guys who can make that throw," Flacco said of one of his long completions. "It just depends on whether you can do it when it matters."
 
---
---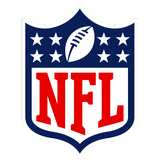 Get more from National Football League
Follow your favorites to get information about games, news and more
---