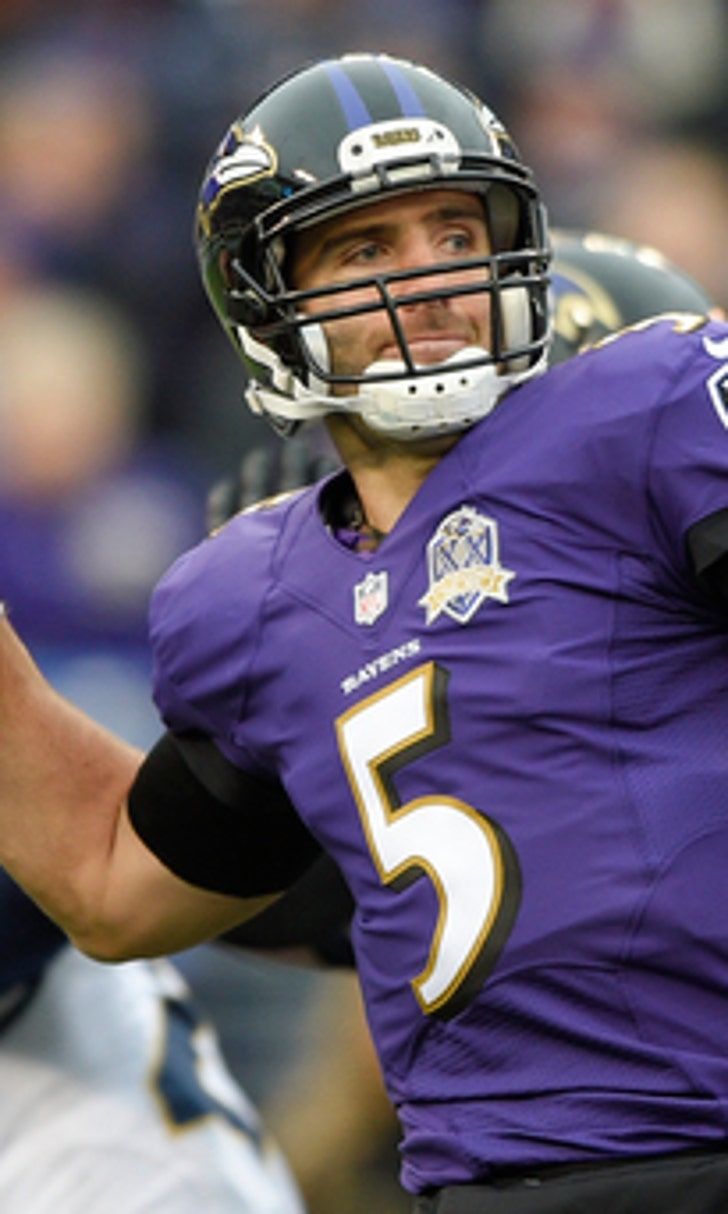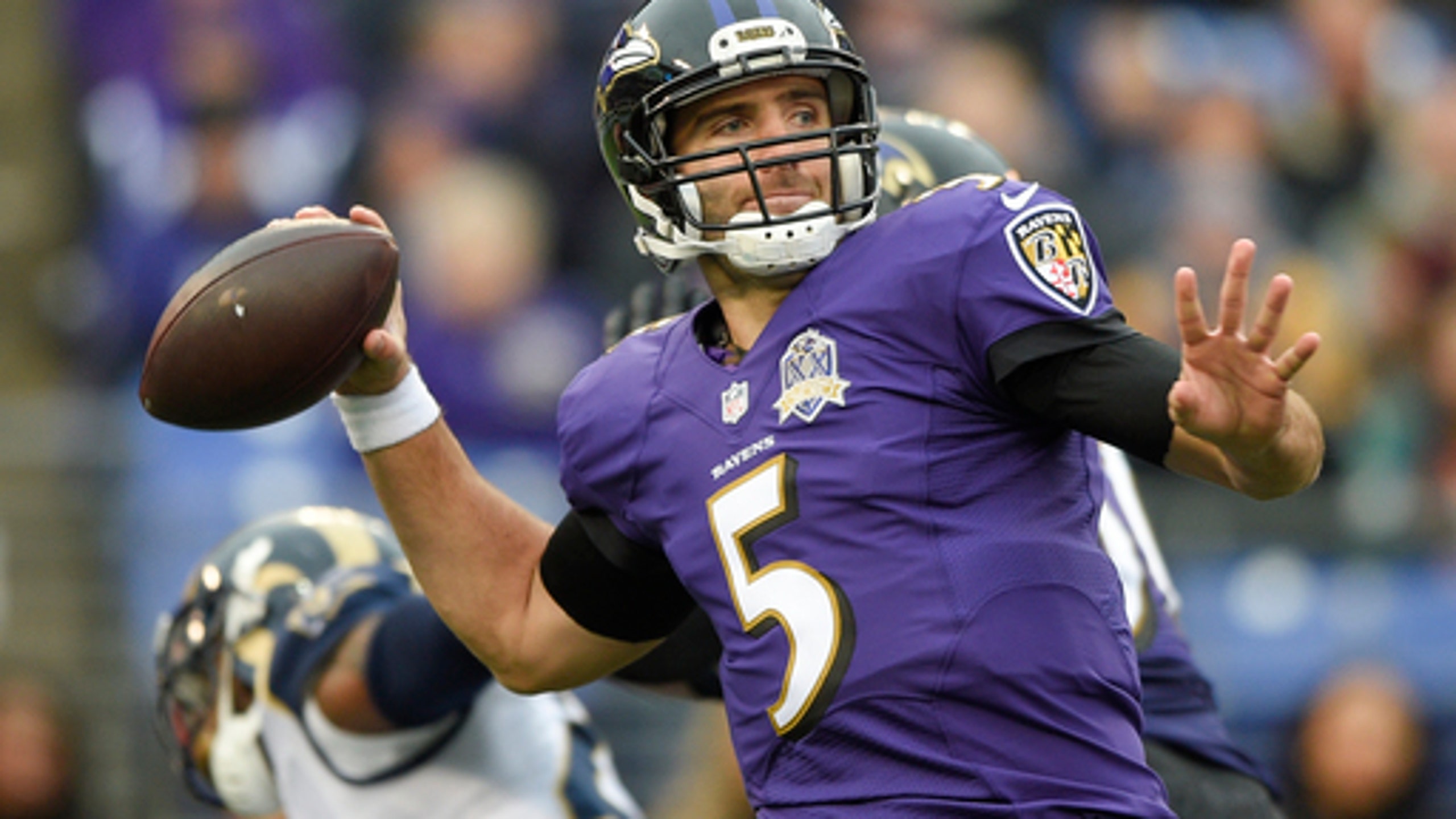 Flacco, Forsett among several Ravens eager to start anew
BY foxsports • September 7, 2016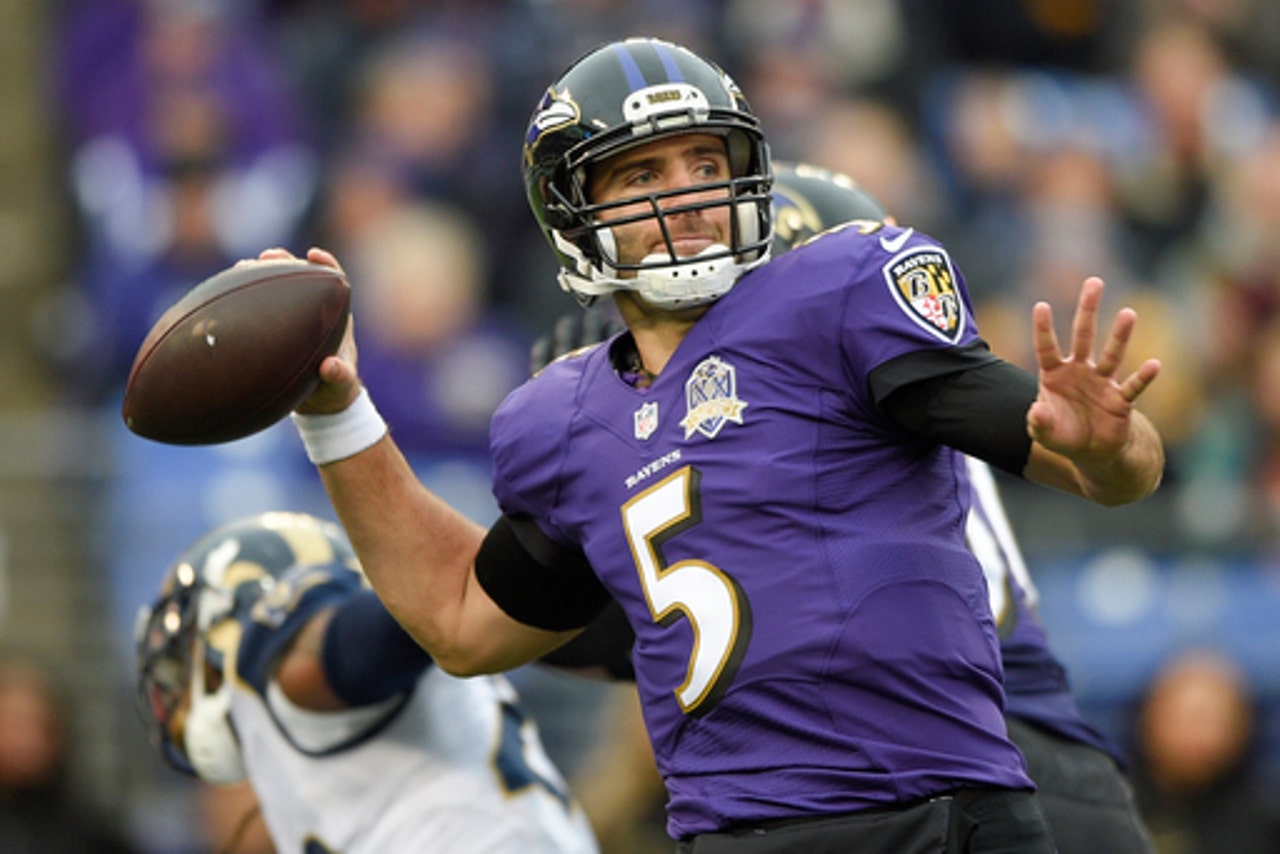 OWINGS MILLS, Md. (AP) In his first regular season game since last November, Baltimore Ravens quarterback Joe Flacco will wear a brace on his surgically repaired left knee.
He knows the brace probably won't go unnoticed by fans, or the Buffalo Bills.
Flacco returns Sunday to face Rex Ryan's Bills, a team that usually makes pressuring the quarterback its No. 1 priority.
''Rex always likes to come after people. That's his nature,'' Flacco said Wednesday. ''I don't think he's going to blitz me just to see if my knee will hold up. But maybe.''
Flacco is one of several Baltimore starters eager to get on the field again after watching the latter part of last season from the sideline. The Ravens placed 20 players on injured reserve, including linebacker Terrell Suggs, running back Justin Forsett and receivers Steve Smith and Breshad Perriman.
That goes a long way explaining why Baltimore finished 5-11.
Flacco tore his ACL and MCL in November; Suggs ruptured his Achilles in the opener; Forsett broke his arm in the same game that Flacco went down in; Smith tore his Achilles on Nov. 1; and Perriman, the team's top draft pick in 2015, never played a down after tearing knee ligaments during the first practice of training camp.
The 37-year-old Smith intended for the 2015 season to be his last. He then decided he didn't want to go limping into retirement.
Asked what he was most looking forward to on Sunday, Smith replied, ''Just taking the time to enjoy being with my teammates and having fun. I'm excited to play with Breshad. The young man has been through a lot.''
So has Smith, who worked feverishly to be ready for the 2016 opener. Even after the rehabilitation process was over, there was still the matter of getting in shape to play football.
''You can't just go from not playing to all of a sudden playing,'' Smith said. ''When I was cleared, I was hurting. The hamstrings were tight, the calves were tight.''
None of the players returning from injury saw extensive action during the preseason. Smith didn't play at all, Flacco and Suggs played less than a half and Forsett had seven carries for 11 yards.
Adding to Forsett's strange preseason was his release Saturday and subsequent return Monday. Forsett knew the Ravens were merely using him to manipulate the roster, but many of his friends were concerned that his career might be over.
''I was able to watch my own funeral happen,'' Forsett said with a chuckle.
He intends to be rather active against Buffalo.
''Feed me,'' Forsett said. ''It's been a long journey back, and I'm excited to get back out there with my boys.''
So is Suggs, who has essentially played in only one game that's mattered since the end of the 2014 season.
''There's nothing like opening day and live bullets,'' he said. ''But it's going to be like riding a bike. After the first couple of plays, you kind of get back into it and start to do what you do best. It's going to be fun.''
Flacco played in 137 straight games (including playoffs) before his injury. He missed the final six games and hated every minute of it.
''It was definitely a tough process, watching all your teammates go out there and play,'' he said. ''I'm definitely excited to get back out there and be a part of the group.''
No one on the team has waged more of a fight to return that tight end Dennis Pitta, who's on target to play in his first game since Sept. 23, 2014. Pitta has played in only seven games since the start of the 2013 season because of a bothersome hip that he's injured and re-injured.
''I know what he's capable of when he's playing at a high level,'' Flacco said. ''He hasn't played a game in a very long time, so yeah, it's a little bit different. But I expect him to adjust to it relatively quickly.''
---
AP NFL website: www.pro32.ap.org and www.twitter.com/AP-NFL
---
---