National Football League
National Football League
Five things to know from Buccaneers-Dolphins
Published
Aug. 25, 2013 5:01 a.m. ET

The Miami Dolphins' first-team offense started strong and finished fast.
The in-between needed work.
Miami mounted a 17-play, 8 1/2-minute scoring drive to start the game, and executed its two-minute offense well to score a touchdown with 10 seconds left in the first half. Those were their highlights Saturday in a 17-16 loss to Tampa Bay.
Miami totaled 15 first downs and 180 yards in the opening half against the Buccaneers' first-team defense. The score could have been lopsided, but the Dolphins needed 17 snaps in the red zone before they reached the end zone, and Brian Hartline and Brandon Gibson dropped potential touchdown passes.
With one exhibition game to go, here are five things we learned from the Buccaneers (1-2) and Dolphins (1-3):
1. MIAMI'S OFFENSE REMAINS INCONSISTENT DESPITE SIGNS OF PROGRESS: Second-year quarterback Ryan Tannehill went 17 for 27 for 150 yards and a one touchdown, a 4-yard throw to Gibson threaded between two defenders. That was one of 13 passes Tannehill completed to his wideouts, the team's most improved unit this season, and Miami frequently lined up with three wide receivers.
Gibson caught five passes but dropped two. Hartline caught four passes, Mike Wallace three and Marvin McNutt one.
The Dolphins sputtered in the red zone in part because blocking remains shaky at times. The first team netted 38 yards in 15 rushing plays, and Tannehill was knocked to the ground at least four times, including once on a sack by Trevor Scott.
Tannehill threw several times into tight coverage, and Michael Adams dropped a potential interception.
''I can't tell you the rhythm offensively was great,'' coach Joe Philbin said. ''It didn't feel that way to me. It's got to get better.''
2. JOSH FREEMAN HAS YET TO LOOK LIKE A QUARTERBACK COMING OFF A 4,000-YARD SEASON: After playing a total of 21 snaps in the first two games, Freeman went 2 1/2 quarters, but struggled to get the Bucs going. He went 6 for 16 for 59 yards, took five sacks and had a passer rating of 48.7. He also lost a fumble at midfield with 1:29 left in the first half and led to Miami's lone touchdown.
''The whole operation was out of sync, and he is part of the operation,'' coach Greg Schiano said.
Mike Williams was targeted seven times but caught only two passes. The ground game sputtered, too, although Brian Leonard ran for 38 yards and a score in 10 carries.
3. DAVE WANNSTEDT ENJOYED SUCCESS AGAINST HIS EX-TEAM: Miami's former head coach is in his first year as Tampa Bay's special teams coach, and his punt coverage unit recovered two fumbles to set up 10 points.
Backup linebacker Adam Hayward made both recoveries. One turnover came after the kick hit blocker Nolan Carroll, and returner Marcus Thigpen lost a fumble. Thigpen later had a 38-yard return.
4. BOTH TEAMS ARE STRONGER UP FRONT ON DEFENSE THAN ON OFFENSE: Neither side managed 100 yards rushing or more than 3.5 yards per carry, and quarterbacks on both teams were harried all night.
Lamar Miller enjoyed an edge over Daniel Thomas in their competition for the job as Miami's No. 1 running back. Miller had eight carries for 35 yards, including a 20-yard run on his first carry against the Bucs' stout run defense. Thomas carried seven times for 3 yards.
Two-time Pro Bowl guard Davin Joseph, who missed Tampa Bay's entire 2012 season because of a right knee injury, played for the first time this preseason, but couldn't give the ground game much of a boost.
The Dolphins totaled six sacks, while Bucs newcomer Scott had three sacks.
''It's a good beginning for him,'' Schiano said. ''We signed him for that reason. We believe that's what he could be. I like his demeanor and I like the way he carries himself, so hopefully that will continue.''
5. THE BUCS REMAIN FAR FROM HEALTHY: Cornerback Darrelle Revis, who began practicing with the Bucs' first defensive unit this week, sat out his third exhibition game in a row as he comes back from knee surgery. Left guard Carl Nicks (infected left big toe) and running back Doug Martin (head) were also sidelined.
Veteran Rian Lindell, signed this week by the Bucs because Lawrence Tynes has a toe infection, kicked a 38-yard field goal.
---
AP NFL website: www.pro32.ap.org
---
Follow Steven Wine on Twitter: http://twitter.com/Steve-Wine
---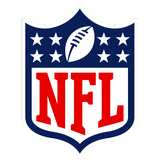 Get more from National Football League
Follow your favorites to get information about games, news and more
---