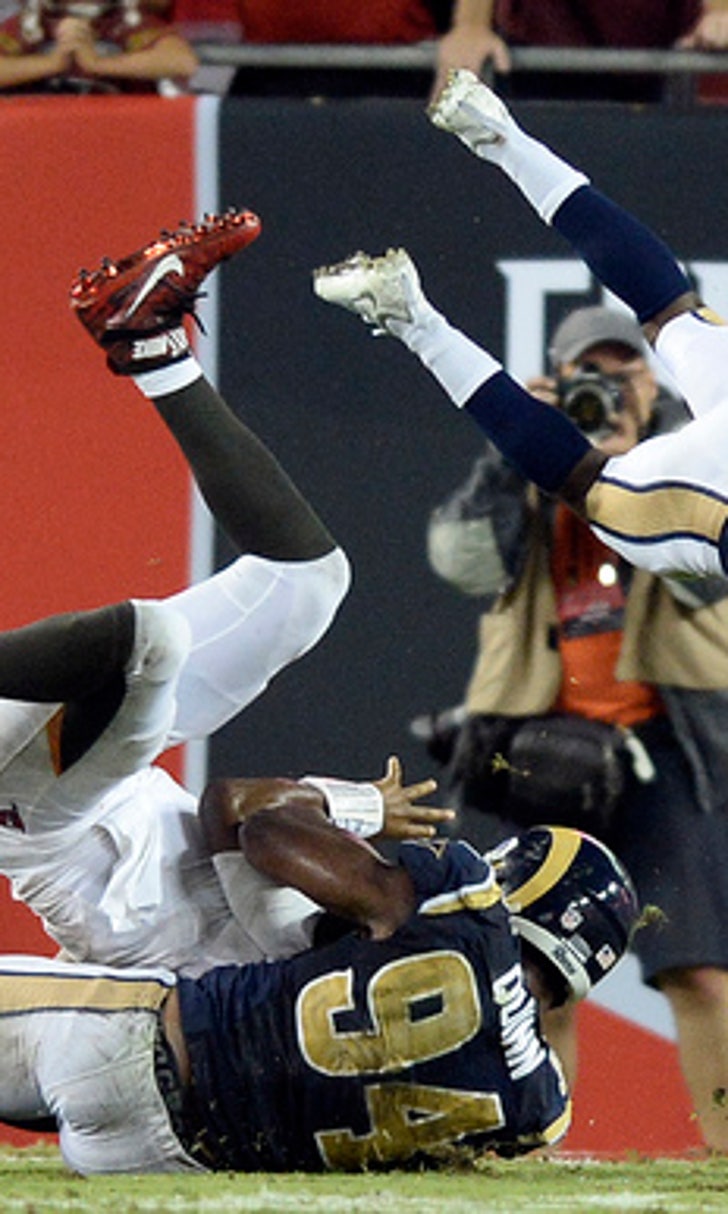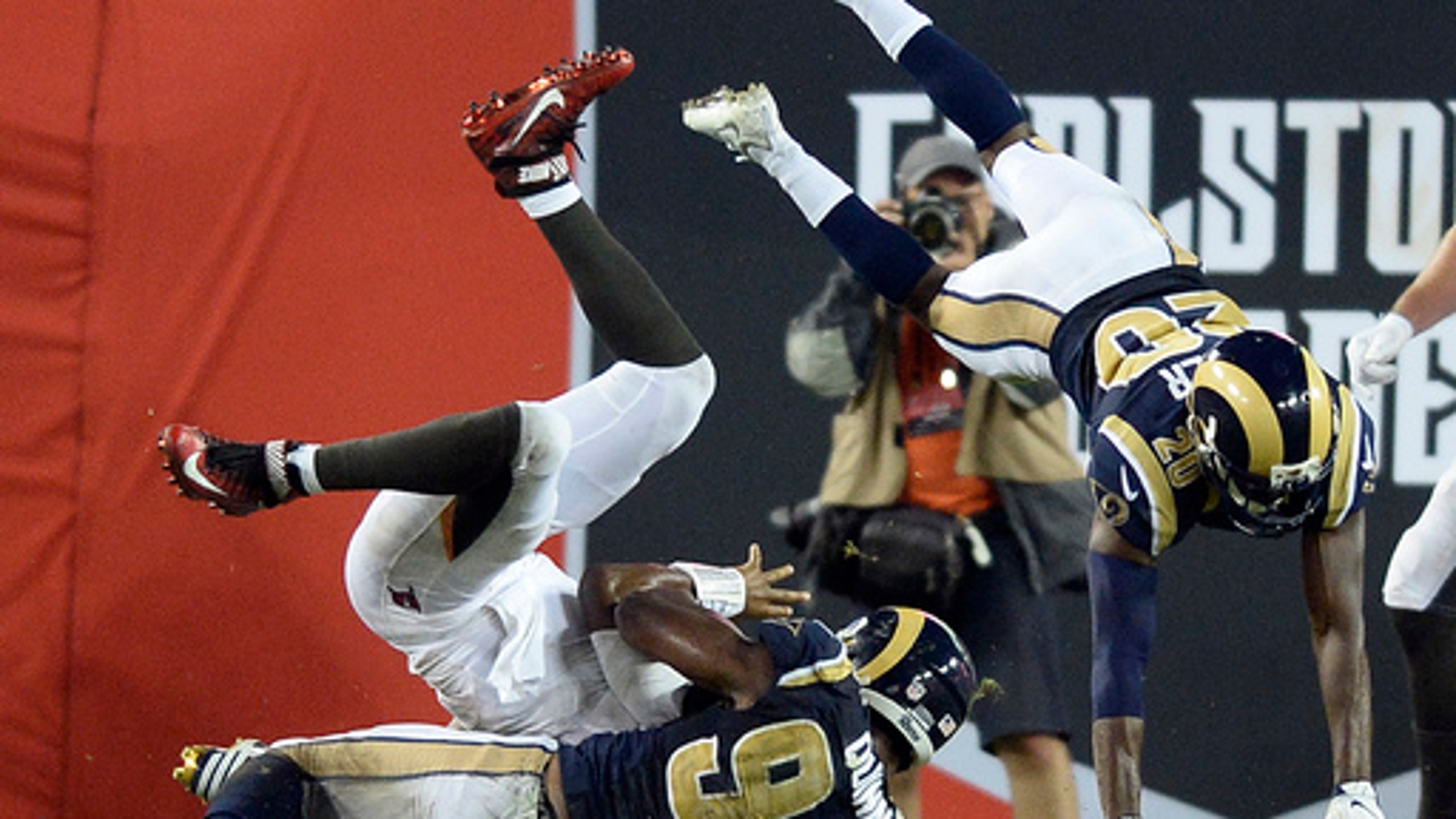 Fisher praises Rams' dominant D-line after 2-1 start
BY foxsports • September 27, 2016
THOUSAND OAKS, Calif. (AP) The defensive line was the unquestioned strength for the Los Angeles Rams entering this season, and it showed in a variety of ways during their 37-32 win over the Tampa Bay Buccaneers on Sunday.
Robert Quinn had a strip-sack that Ethan Westbrooks returned 77 yards for a touchdown, Aaron Donald had one tackle for loss and deflected two passes, and Will Hayes returned from an ankle injury to provide depth in hot and humid conditions.
If they can keep it up against the Arizona Cardinals on Sunday, the Rams (2-1) can extend their early and unexpected lead in the NFC West.
''It was a tremendous effort there,'' coach Jeff Fisher said Monday. ''You look at the tape and go to the fourth quarter, you're watching the effort and the intensity. The intensity is there. The effort is not quite there just because of the fatigue factor on both sides, but they were there and they did what they needed to do.''
The Rams got an unexpected break when lightning caused a 69-minute delay at the two-minute warning, giving them a chance to return to their air-conditioned locker room.
For the front four, the rest was especially beneficial as defensive end Eugene Sims had been ejected early in the second quarter for unsportsmanlike conduct. Fisher and defensive coordinator Gregg Williams used a three-man defensive line at times. Westbrooks had to play more snaps and Donald moved from tackle to end.
Former first-round pick Dominique Easley replaced Donald on the interior of the line and performed admirably, Fisher said.
''We needed him,'' Fisher said. ''He needed to step up because we needed to balance Aaron outside and he played really well inside.''
Quinn, who missed the second half of last season with a back injury, demonstrated the edge rushing skills that earned accolades in 2013 by knocking the ball from quarterback Jameis Winston's grip. Opponents recognize Quinn has regained his pre-injury form, Fisher said, and are using a tight end or running back to chip him and help offensive tackles. That puts the onus on other defensive linemen to take advantage of favorable matchups.
But Fisher was most impressed by how Hayes gritted it out and played through injury after Sims was ejected.
''That's why I have total respect for Will Hayes,'' Fisher said. ''There is no way he should have returned.''
Sims apologized to his teammates and Fisher, but the disqualification was the second for a Rams defensive lineman this season. Those unnecessary pre- and post-snap penalties could be the difference between winning and losing, Fisher said.
''I can't even remember in my career having a defensive player ejected, let alone we've had two in three weeks, so that stuff needs to stop,'' Fisher said.
Assuming the ejections come to an end, the Rams could feast on a Cardinals' offensive line that allowed five sacks in a loss to the Buffalo Bills. The nine sacks allowed by the Cardinals this season are tied for fourth-most in the NFL through three games, and the Rams had six sacks in the two-game series last season.
A win against the Cardinals would take the Rams to 3-1 for the first time since 2006, with wins over two division foes that made the postseason last year. It would be a significant step forward, though Fisher isn't looking too far ahead.
''Do the playoffs start next week?'' Fisher asked. ''Everybody wants to start fast. We didn't start well three weeks ago, but we found a way the last couple weeks.''
---
Online: http://pro32.ap.org/poll and http://twitter.com/AP-NFL
---
---