National Football League
National Football League
Fired Up Fans: Steelers Nation never forgets to bring a towel
Published
Oct. 30, 2014 11:00 a.m. ET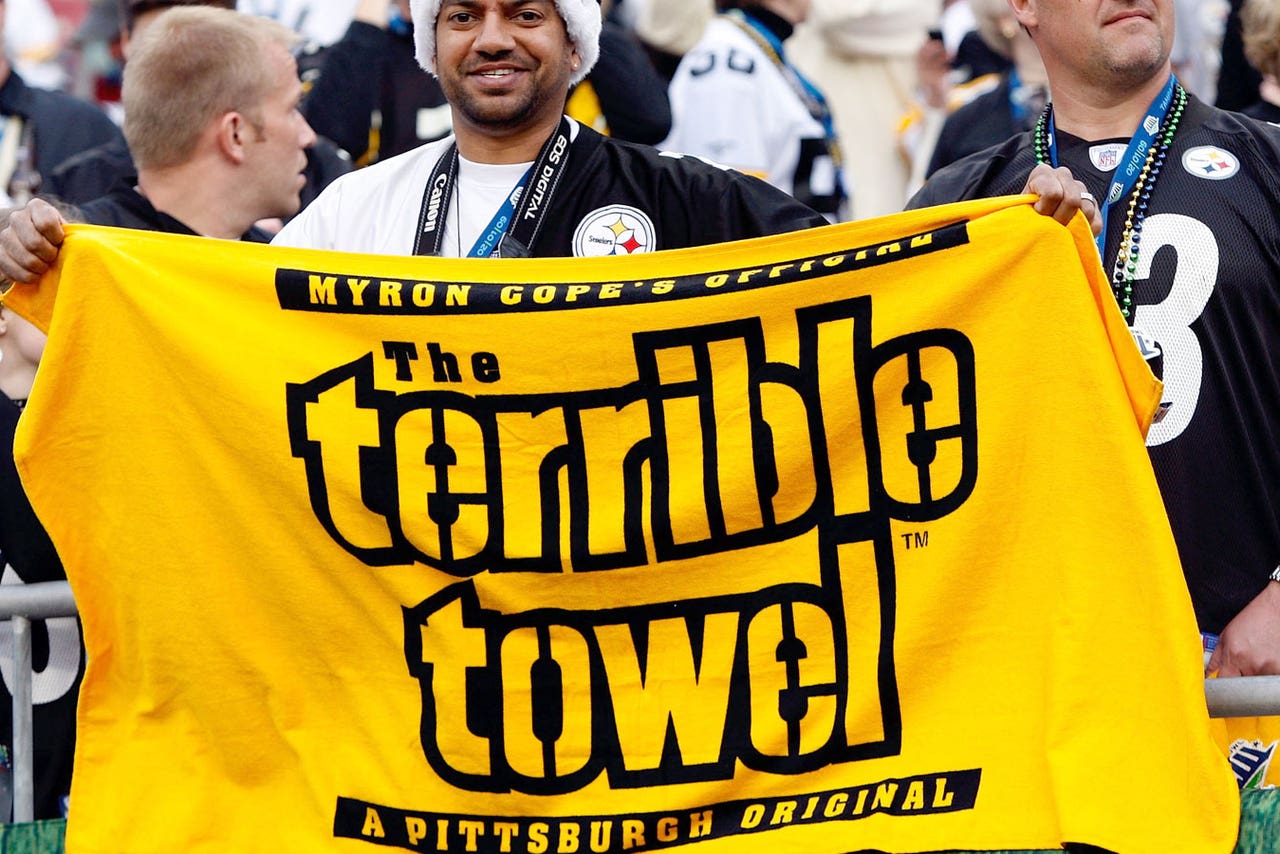 "Pittsburghers are humble to a fault about most things -- the first time we were voted America's most livable city in 1985 by the Places Rated Almanac, one of the self-deprecating jokes going around town was, "Did they ask anyone who actually lives here?" -- but our one conceit is we truly do believe we are the best football town in America."
And it's that conceit, illustrated perfectly by Johnette Howard, that fuels Steelers Nation ... and drives every other NFL fan in the country crazy. But you know what? Pittsburghers have earned the right to be arrogant about their favorite team.
The resume of the Steelers speaks for itself: Eight Super Bowl appearances and six Lombardi Trophies, the most of any franchise in the league. But it's not just the hardware that's impressive. Some of the most iconic names to ever play the game of football plied their trade in the Steel City.
Just run down the list: Bradshaw, Greene, Swann, Stallworth, Lambert, the list goes on.
Lambert knew to throw some credit to the people of Pittsburgh during his Hall of Fame induction speech.
"How lucky I was to have played for the Pittsburgh Steelers fans. A proud, hard-working people, who loves their football, and their players," he said.
As long as we're talking names, we'd be remiss if we didn't mention Myron Cope. The beloved Steelers radio announcer who called games for 35 years, passed away in 2008, but not before he burned his voice into the psyche of of the Steel City.  
He also unknowingly gave birth to one of the most iconic items in professional sports: the terrible towel.
Speaking of Heinz Field -- which opened in 2001 on the site where Three Rivers Stadium once stood. It's the epicenter of the Black and Gold, also known as "Steelers Country."
"The Heinz Field parking lot, much like finding yourself in a three-point stance opposite James Harrison, is no place for the timid," Howard said.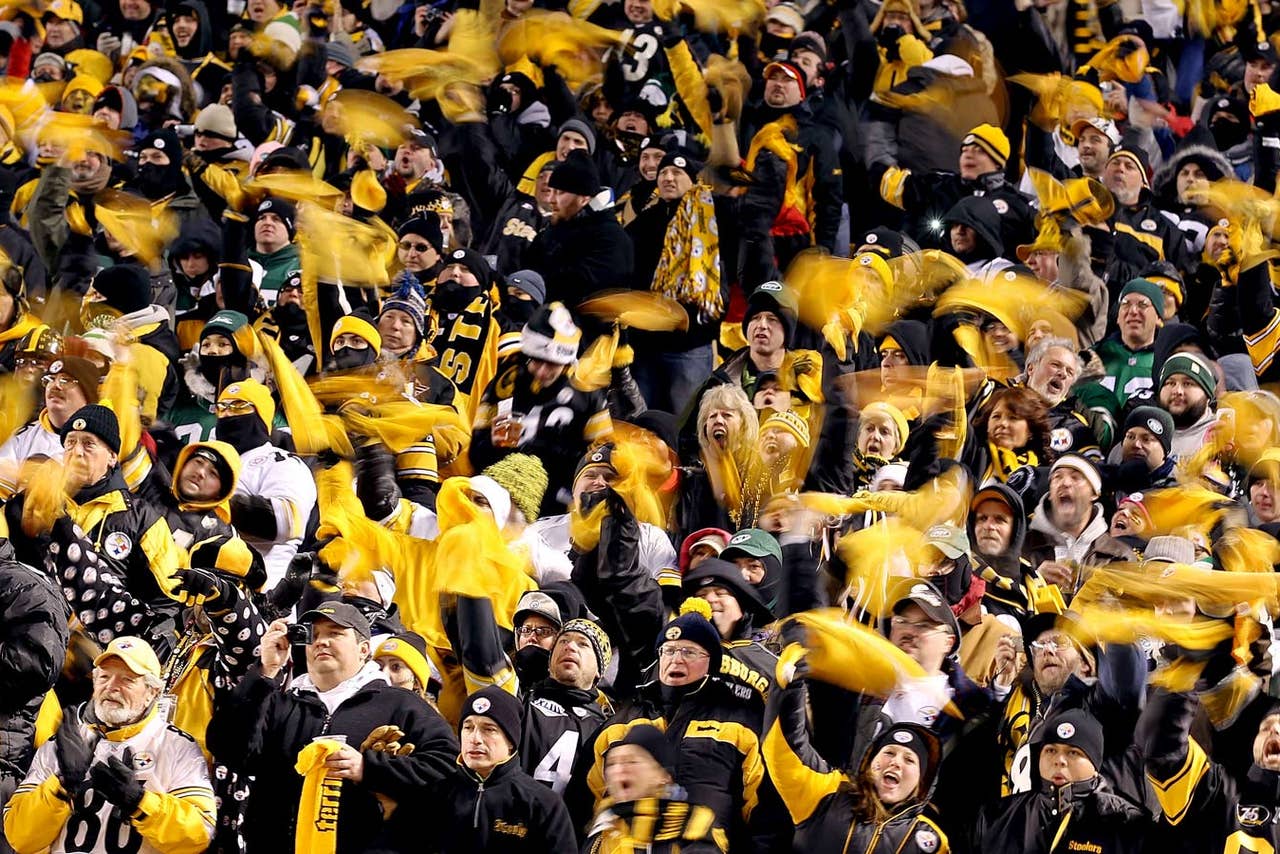 If you're scared, stay home. Walking up the the stadium is like walking through a minefield of sweet smells and pure passion. Check this out:
And once you're inside the stadium, if you're not wearing Black and Gold, you're the enemy. Opponents beware:
By the way, the Steelers aren't just a Pennsylvania thing. Steelers Nation has truly gone national. Don't believe it? Head to Google and search for a Steelers bar in your area. Chances are, there's not just one.
And that kind of dedication can wear on people. Especially those fanbases that also reside in the AFC North.
Just a cursory search around the Internet unveils a treasure trove of hate for Steelers Nation. There are several articles dedicated to it.
"For all the talk some offer about the Steelers' tradition of just playing 'hard-nosed football,' they sure like to run their mouths and show a lack of respect for their opponents while doing it," said one article.
"It is easy to root for a team that consistently wins," said another.
Is that fair criticism or just abject jealousy? Guess what? Steelers fans truly don't care. They don't have time for your jealousy or your inferiority complex. What's more, they won't hand you a tissue to wipe up your tears.
---
---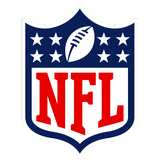 Get more from National Football League
Follow your favorites to get information about games, news and more
---