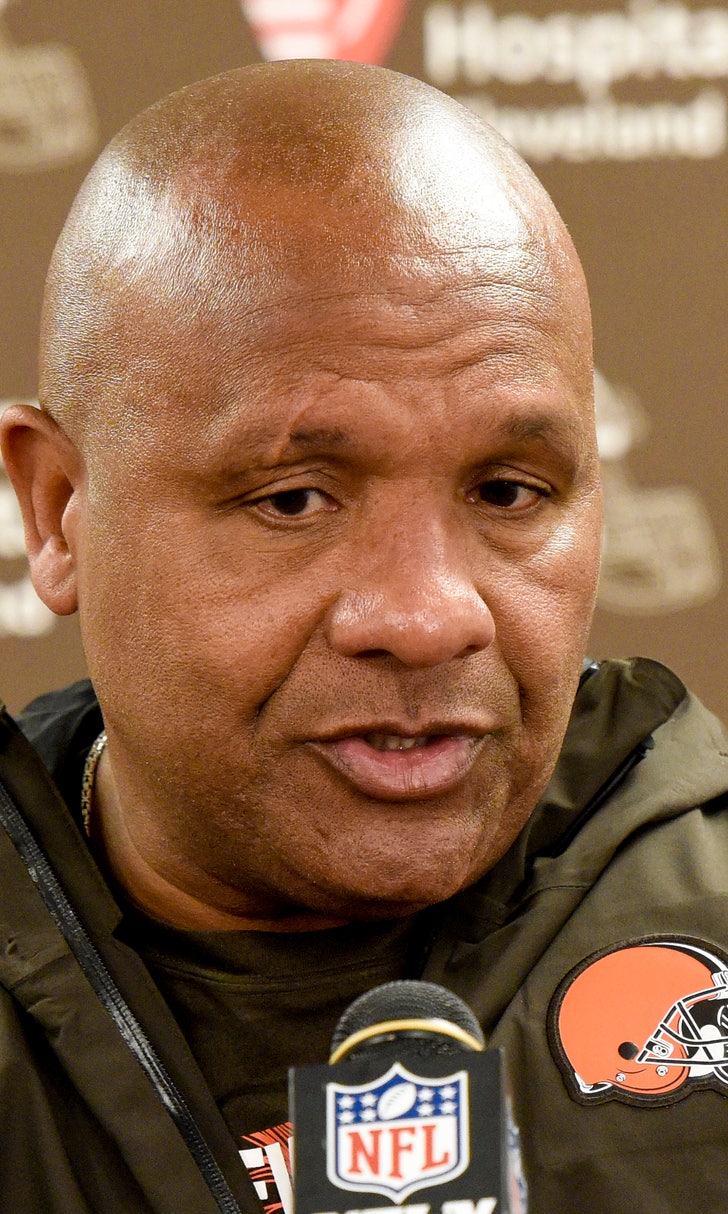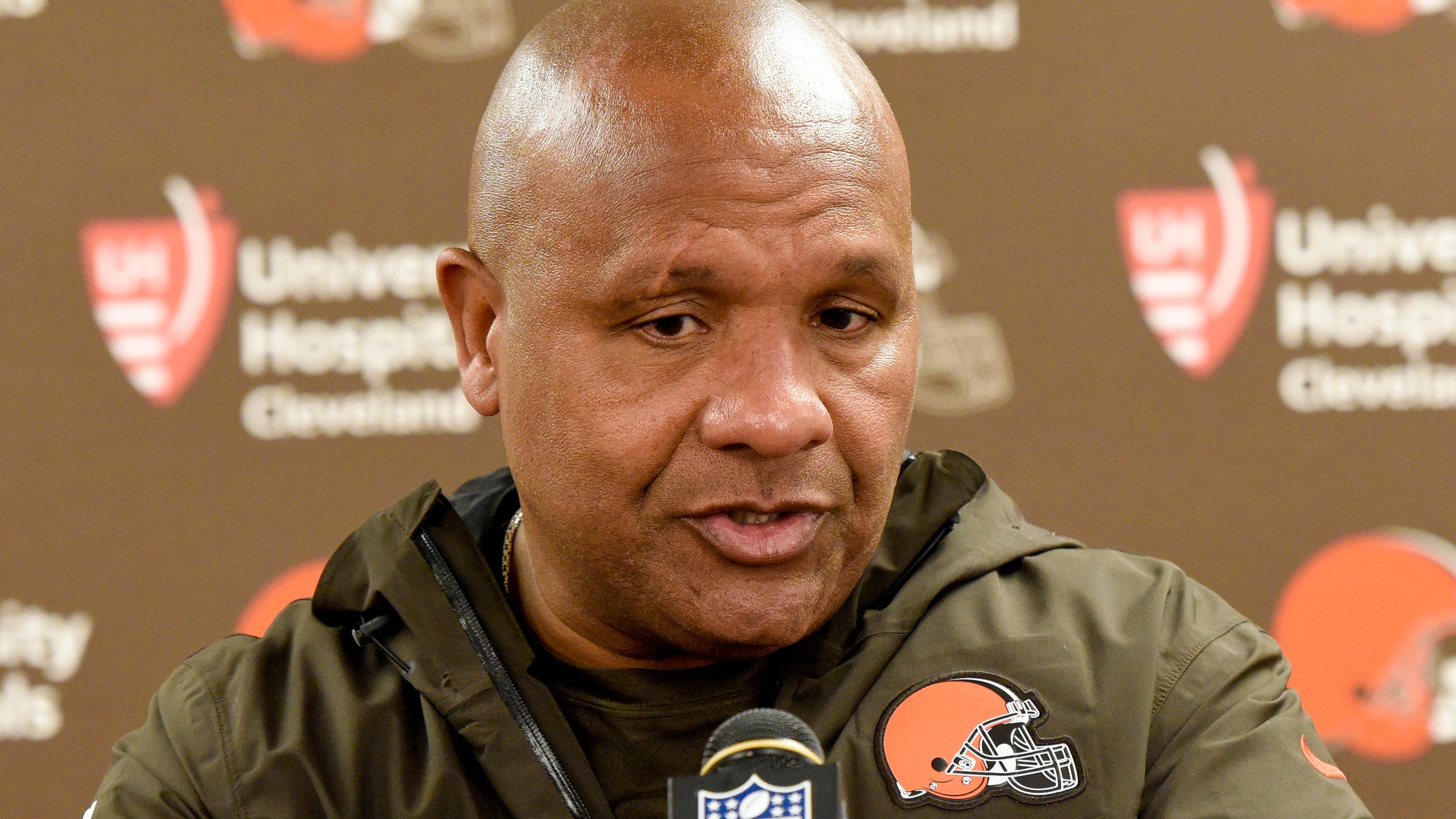 Fired Browns coach disputes owner's claim of 'discord'
November 2, 2018
CLEVELAND (AP) — Hue Jackson didn't lose his nerve.
Fired this week by the Browns after winning just three of 40 games in two plus-seasons, Jackson on Friday disputed owner Jimmy Haslam's assertion there was "internal discord" on the coaching staff that made his dismissal — along with offensive coordinator Todd Haley's — necessary.
Days after being let go, Jackson appeared on ESPN to defend his record, describe regrets and essentially audition for another job.
On Monday, Haslam, who has fired four coaches in six years, intimated that in-fighting between Jackson and Haley were at the root of his decision to make a change halfway through the season.
Jackson disagreed with his former boss and said he wanted to "set the record straight."
"I don't really think it was truly just about internal discord," said Jackson, who went 1-15, 0-15 and 2-5-1 with Cleveland. "I think that's a strong word. I think you have disagreements with coaches — with Todd, with (defensive coordinator) Gregg Williams, with Amos Jones, who is also the special teams coordinator. I don't think that's internal discord. I think when you look at it, the organization made a decision to go in a different direction."
Jackson knows he didn't win nearly enough, and he has some misgiving about the way he handled things. Following a recent loss to Tampa Bay, a frustrated Jackson said he intended to "dive in" and help Haley. Jackson said he was only trying to help, but the comments widened a rift with Haley and sent a shockwave through the team's front office.
Jackson feels that ultimately the decision to let him go was to protect rookie quarterback Baker Mayfield, who may finally end the franchise's search for a long-term QB.
"I think when you really stop to look at it, it's truly really about Baker Mayfield," Jackson said. "I think they want to do everything they can to put him in a situation. You got the first pick of the draft, who I think is going to be a franchise quarterback who is going to be a sensational player, and he's not playing as well. So again, here is a perfect storm to move forward and move on. And I have to respect the decision that they made."
Jackson said he was the one who hired Haley, who spent the previous six seasons with the Pittsburgh Steelers. Jackson didn't want to relinquish play-calling duties — he was also Cleveland's offensive coordinator in his first two seasons — but he felt it would be better if he got help.
Jackson now admits he should have never "given away the offense."
"I knew that Todd Haley was a proven offensive play-caller, veteran play-caller in our division. Why would you not?" Jackson said of Haley's hiring. "I mean, let's be honest, I knew I was on the clock. You can't be 1-15, 0-16 and think, you know you can go through the season and not win football games. I wanted to surround myself with guys that have done it, and done it at a high level, and Todd Haley was definitely one of those guys."
Jackson said he felt it was important to go public with his feelings just days after being fired.
"I want people to understand — I'm human just like anybody else," he said. "At the end of the day, I didn't do enough. We didn't do enough to get the job done in Cleveland. So what am I supposed to do? I'm not going to go crawl into a hole and say pull the covers."
Jackson knows his 11-44-1 record as a head coach doesn't make him attractive to lead a team.
"I hope the next opportunity for me is to go back and be a coordinator first and foremost," he said. "Go back and put my name back to where it should be, among some of the best play callers in this league. And then to move forward from there.
---
---