National Football League
National Football League
Favre lawyers attack racy claims
Published
Aug. 29, 2012 1:00 a.m. ET

Brett Favre shouldn't have to respond to some embarrassing claims about his personal life that two massage therapists are making in a lawsuit, his lawyers say.
The massage therapists say the New York Jets blacklisted them after they objected to suggestive messages the legendary quarterback allegedly sent to another woman. Among other things, they asked him to admit or deny he solicited women for sex trysts and sent explicit photos to a former Jets game hostess. The request was part of a procedural step in their 2011 lawsuit.
Favre's attorneys filed papers this week asking a court to say he doesn't have to answer. They say some of the requests are irrelevant and inappropriate, including a bid to get him to acknowledge that a lewd photo that appeared on a sports gossip website depicts his own anatomy.
''These requests clearly have absolutely nothing to do with this lawsuit and have been included only to harass and embarrass,'' attorney Sharon H. Stern and other Favre lawyers wrote.
The rest of the requests are ''nonsensical'' or too much in debate to ask him simply to admit them, his lawyers said.
The Jets and another defendant, a massage therapist who helped others get work with the team, filed similar objections this week.
The massage therapists' lawyer called the filings an effort to shield Favre from having to discuss his conduct.
''It's yet another attempt by the defendants, particularly Brett Favre, to avoid having to testify under oath in this matter,'' attorney Elizabeth Eilender said.
The Jets' lawyer declined to comment. Lawyers for Favre and the other defendant didn't immediately respond to phone and email messages Wednesday evening.
Massage therapists Shannon O'Toole and Christina Scavo say they were called to give massages at the Jets training camp and to various players individually, until they ran afoul of Favre.
During the 2008 preseason, the lawsuit alleges, the now-retired three-time NFL MVP sent another woman a text message asking to get together with her and Scavo, followed by another text saying, ''I guess I have bad intentions.''
After Scavo's husband asked Favre to apologize, she and O'Toole lost gigs with the Jets, the suit says. They are seeking unspecified damages.
The suit was filed five days after the NFL fined Favre $50,000 for not being forthright in an investigation into allegations that he sent bawdy text messages and photos to former Jets game hostess Jenn Sterger when they both worked for the team. During that investigation, media reports claimed Favre also had pursued massage therapists, but the NFL said it was unable to get enough information to decide whether the reports were substantiated.
The Jets have said O'Toole and Scavo worked for the team for a combined total of only five days over two years, making $2,300 in all, and were never guaranteed any ongoing work. The team wasn't told about the women's concerns and simply turned to other massage therapists after its training facility moved in 2008, Jets officials and lawyers said in court filings.
In court papers, Favre has denied the allegations and argued that if Scavo and O'Toole lost work, he wasn't responsible for it.
Favre retired from the NFL in 2010, after playing for 20 seasons, mostly with the Green Bay Packers. He is the league's all-time leader with 71,838 passing yards and 508 touchdowns, won a Super Bowl with the Packers in 1996, and holds the 297-game record for consecutive starts.
He is now helping coach the football team at Oak Grove High School in Hattiesburg, Miss., near his home.
---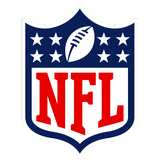 Get more from National Football League
Follow your favorites to get information about games, news and more
---