National Football League
National Football League
Falcons playoff-bound after beating Seahawks 34-18
Published
Dec. 20, 2010 5:07 a.m. ET

With Matt Ryan's steady hand and a ball-hawking defense that forced three second-half turnovers, the playoff-bound Atlanta Falcons again staked a claim Sunday to being the best team in the NFC, beyond owning the best record.
Hard to believe the mess that is the Seattle Seahawks could still be joining them in the postseason.
Ryan threw three touchdown passes, Jonathan Babineaux recovered a fumble for a score, and the Falcons wrapped up their spot in the postseason with a 34-18 win over the Seahawks.
Ryan and the Falcons (12-2) got a few breaks from the officials, some fortunate bounces and three mistakes by Seattle quarterback Matt Hasselbeck to win their eighth straight game, the longest win streak for Atlanta since its 1998 Super Bowl season.
And now they go home to host New Orleans with a chance to wrap up the NFC South and home-field advantage in the playoffs.
''That's the thing I really like about our team. They understand where we are at and what we need to do,'' coach Mike Smith said.
While Ryan was the model of consistency, the Seahawks were left Sunday night wondering which quarterback gives them the best chance of winning the pillow fight that is the NFC West.
Matt Hasselbeck suffered through another woeful day, making three critical mistakes that led to 17 Atlanta points in the second half. No flub was bigger than his fumble in the end zone on Seattle's first offensive play of the second half that was recovered by Babineaux to give the Falcons a 24-10 lead.
Hasselbeck was sacked by Jamaal Anderson on the play and fumbled, although it appeared Anderson got away with a facemask on the sack. Hasselbeck followed with interceptions on Seattle's next two series and was eventually replaced by Charlie Whitehurst.
Hasselbeck now has 13 turnovers - 10 interceptions and three fumbles - in Seattle's last four games. Hasselbeck's 28.9 passer rating was the second-lowest of his career.
''Looking back I seem to do stupid things when we're losing. When we're down two touchdowns or more, that's where I have to be way smarter,'' Hasselbeck said. ''That's where I've really failed recently.''
Whitehurst played well in relief, scoring on a 1-yard TD run in the fourth quarter that prompted the remaining crowd to chant for Whitehurst. But Seattle coach Pete Carroll was noncommittal and said he wanted the week to examine who would start at Tampa Bay next Sunday.
It's a precarious position for Carroll. Seattle's lost six of eight, but remained tied with St. Louis at the top of the NFC West and still hosts St. Louis in the season finale on Jan. 2. Hasselbeck has been miserable of late, but has started nine playoff games.
A win over Atlanta would have made the situation much simpler. Instead, Seattle lost for the sixth time in eight games.
''We respect them, but we expected to beat them,'' Seattle receiver Mike Williams said. ''That might sound crazy coming from a team with a losing record, but that's how confident we were. ... We were ready for them. We were ready for a slugfest but we pretty much knocked ourselves out.''
Ryan tossed a pair of touchdowns in the first half, including a 24-yarder to Michael Jenkins in the final minute for a 17-10 lead. He finished 20 of 35 for 174 yards with one interception, while Michael Turner added 82 yards rushing.
White added a 5-yard TD in the third quarter, part of his seven catches that raised his league-leading total to 106. Tony Gonzalez caught four passes, giving him 62 for the season and setting a league record for tight ends with his 12th straight 60-catch season.
But Atlanta got some of the breaks that didn't go Seattle's way.
Along with Anderson's no-call on the potential facemask, Ryan got a pair of fortunate spots on third and fourth down runs on Atlanta's first drive. Ryan capped the drive with a 3-yard touchdown pass to Jason Snelling.
Snelling later fumbled on consecutive plays, the first one falling right to Brian Finneran, the second scooped up by White and good enough for a first down. Those recoveries eventually led to a 27-yard field goal by Matt Bryant.
Ryan then hit Jenkins for the go-ahead score, picking on backup cornerback Kennard Cox after Seattle's Marcus Trufant left with a back injury. Carroll said afterward that Trufant had back spasms.
''It was a great throw and a great catch by Michael Jenkins,'' Smith said. ''Getting that touchdown right before half was very big.''
Hasselbeck finished 10 of 17 for 71 yards and has tied his career high with 17 interceptions this season. Whitehurst finished 8 of 16 for 83 yards.
---
---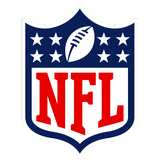 Get more from National Football League
Follow your favorites to get information about games, news and more
---