National Football League
National Football League
Falcons have history on their side against Seattle
Published
Jan. 8, 2013 9:13 a.m. ET

The Atlanta Falcons have more than home-field advantage to help them against Seattle in the playoffs.
The Falcons also have history on their side.
The Seahawks won their wild-card game at Washington and will have to make another cross-country trip for Sunday's game at Atlanta.
According to STATS LLC, the 1989 Los Angeles Rams are the only West Coast team to win back-to-back postseason games on the East Coast - at Philadelphia and the New York Giants. STATS' research included teams from Seattle, Oakland, San Francisco, Los Angeles, San Diego and Arizona.
Falcons offensive tackle Tyson Clabo downplayed the Seahawks' repeat trip across the nation.
''It's not like they're going to be going to the moon or anything,'' Clabo said Monday. ''They have a schedule they follow when they travel and I'm sure they're going to keep it the same.''
The Falcons claimed the top seed in the NFC with a 13-3 record. They also held the top seed two years ago before losing at home to eventual Super Bowl champion Green Bay. They lost last year's playoff opener at the Giants to fall to 0-3 in the postseason under coach Mike Smith.
Smith said he adjusted last week's practice schedule based on lessons learned in the bye week two years ago. Players had more time off before the loss to the Packers.
''We did it a little bit different this time,'' Smith said. ''We worked a little bit longer. I think one of the things we had to do was to get some work done between playing games. We needed to work on some things fundamentally that we didn't do well at the end of the season.''
Fundamentals were emphasized in four practices Wednesday through Saturday. The team was off Sunday and met Monday morning for its first briefing on the Seahawks.
''I think if you do it the same and you didn't get the results you want, that's probably not the right way to approach it,'' Smith said. ''We approached it differently this time.''
Clabo said there were no complaints from the players.
''We needed to work on some things,'' Clabo said. ''We're not perfect. As a player and as a team you're always striving to find things you can improve. We did a little self-scout and said `Let's do this.'
''It was good but it was quick. Coach Smith wanted it to be quick so it didn't run us into the ground or anything like that. I think everyone was on board with doing whatever it took to win this game.''
Smith said he hopes the bye week gives three defensive starters a chance to play against Seattle: defensive end John Abraham (left ankle), cornerback Dunta Robinson (concussion) and safety William Moore (hamstring).
Abraham and Robinson were hurt in a 22-17 loss to Tampa Bay to close the regular season. Moore missed the last four games but returned to practice last week.
Smith, who doesn't provide a full injury report before Wednesday, said Abraham will participate in Wednesday's first practice of the week.
''We will have almost a full boat,'' Smith said. ''We won't have everybody there.
''The workload for some of these guys was limited last week and this week we'll limit some early in the week and hopefully we'll have everybody ready to go by the end of the week.''
Smith said the three postseason losses in his first four seasons left this Falcons team better prepared for success.
''We're a much more mature team because of our experiences,'' he said. ''I think you learn from your previous experiences in the playoffs. This is a team that has been very focused from the very beginning of the season and we've got a lot of guys who have experienced the playoff atmosphere. They're going to be able to help some of the younger guys who haven't.''
The playoff losses have raised the pressure on Smith and the Falcons to end the drought, even if the coach insists his approach will not change.
''To me it's no different than any other game,'' Smith said. ''It's 100 percent on our football team to go out and play our best, whether it's a preseason game or regular-season game or whether it's the postseason.
''I think every team that's in this tournament respects every other team. I don't think there's anybody not respecting other teams. This is a very good football team. We feel like we accomplished what we needed to accomplish to get here and we are looking forward to playing against Seattle this weekend.''
---
---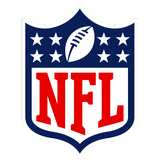 Get more from National Football League
Follow your favorites to get information about games, news and more
---