National Football League
National Football League
Falcons falter, then rally past Seahawks 30-28
Published
Jan. 14, 2013 3:47 a.m. ET

Matt Ryan won't have to answer that question anymore.
Neither will Tony Gonzalez.
They're both playoff winners.
Finally.
Ryan got over the postseason hump in his fifth season, guiding the Atlanta Falcons to an improbable comeback in the final half-minute for a 30-28 victory over the gritty Seattle Seahawks in an NFC divisional game Sunday.
If Ryan was feeling relief, imagine what was going through Gonzalez's mind. The 16-year veteran, in what is likely the final season of a Hall of Fame career, removed the only blotch from his brilliant record with his first playoff win.
No wonder he broke down in tears when it was over.
''I've cried after a loss. But never a win,'' said Gonzalez, who had been 0-5 in the postseason. ''I thought it was over. Sixteen years. Six playoff games. I was like, `Here we go again.' Especially with that big lead. I thought it just wasn't meant to be.''
The Falcons (14-3) led 20-0 at halftime, and were still up 27-7 going to the fourth quarter. No team had ever blown such a daunting lead in the final period of a playoff game. But the Seahawks, led by Russell Wilson, nearly pulled off a historic win.
Wilson passed for two touchdowns and ran for another, then led a drive that looked like the game winner. He completed three passes for 50 yards, the last of them a short throw to Marshawn Lynch that the bruising runner took all the way to the Falcons 3. The rookie quarterback made it all possible with his legs, spinning away from blitzing linebacker Sean Weatherspoon to give himself extra time to throw.
On the next play, after the rattled Falcons were penalized for too many players on the field, Lynch powered over from the 2 to give the Seahawks (12-6) their first lead of the day, 28-27 with 31 seconds remaining.
The Falcons could've packed it in right there, but Ryan and Gonzalez went back to work.
First, Ryan hit a deep pass to Harry Douglas right in front of the Atlanta bench, a 22-yard completion to midfield. Then, with one timeout remaining, Ryan went to Gonzalez on a 19-yard throw over the middle. The Falcons quickly stopped the clock again, and Matt Bryant connected on a 49-yard field goal with 8 seconds left for the victory.
Atlanta will host the NFC championship game for the first time next Sunday against the San Francisco 49ers, another team that features a mobile quarterback. The defense hopes that facing Wilson will help prepare for Colin Kaepernick, who passed for 263 yards and rushed for 181 - a playoff record for a quarterback - in a 45-31 victory over Green Bay.
''Russell Wilson and Colin Kaepernick are mobile quarterbacks who throw the ball at extremely accurate levels,'' Falcons safety Thomas DeCoud said. ''We can use this game as a cheat sheet to prepare for next week.''
The Falcons overcame their reputation for choking in the playoffs, winning their first postseason game since the 2004 season.
''Nobody flinched,'' Ryan said. ''We just kept battling, kept doing what we do. That's been the makeup of our team all season.''
Ryan came into the game with an 0-3 mark in the playoffs, including a crushing loss to Green Bay two years ago when the Falcons were in the same position, the NFC's top-seeded team with home-field advantage in the playoffs.
Now, he'll no longer be asked why he can't win in the playoffs.
''That's going to be nice,'' Ryan said with a smile. ''But our goal is not to win one playoff game. Our goals are still in front of us.''
Bryant made his third game-winning kick of the season. But he'd never made one like this, with so much on the line.
''When they scored their touchdown, I walked down (the sideline),'' he said. ''I told the offensive line, I told Matt (Ryan), I told all the receivers, `We've done this before.'''
Wilson finished with 385 yards passing and led the Seahawks in rushing with 60 yards on seven carries, an even better performance than the one that carried Seattle to an opening-round victory over Robert Griffin III and the Washington Redskins.
Not quite enough this time.
''We had high, high hopes for the rest of the season,'' Wilson said. ''When the game was over, I was very disappointed. But walking back into the tunnel, I got so excited about next year. The resilience we showed was unbelievable.''
A botched squib kick by the Falcons gave Seattle the ball at its own 46 and a chance at one more comeback. But Wilson threw a short pass that only picked up 6 yards, forcing a desperation heave into the end zone on the final play.
Falcons receiver Julio Jones, who had practiced for just such a situation during the week, went in on defense and leaped up to make the interception, leaving Atlanta one win away from the second Super Bowl appearance in franchise history.
Ryan had a couple of interceptions, but threw three touchdown passes, tying a Falcons playoff record. He completed 24 of 35 for 250 yards - the first time he's eclipsed 200 yards in the postseason.
The scoring passes were 1-yarder to Gonzalez, who made a leaping grab in the back of the end zone; a 47-yarder to Roddy White that stretched the lead to 20-0 late in the second quarter; and a 5-yarder to Jason Snelling, a quick throw after a fake pitch to Jones, gave the Falcons a seemingly comfortable edge late in the third period.
Wilson took over from there, running 1 yard for a touchdown to make it 27-14, then going to Zach Miller on a 3-yard touchdown pass that closed the gap to 27-21. Ryan's second interception, an ill-advised deep throw into double coverage, helped keep the Seahawks alive.
But the Seahawks will likely spend the offseason kicking themselves for that last Falcons' drive, and for squandering two scoring chances in the first half.
On fourth-and-1 at the Atlanta 11, Seattle passed on a field goal and a chance to give the ball to Lynch, their beast of a back. Fullback Michael Robinson was stuffed for a 1-yard loss by safety William Moore.
With the clock winding down before halftime, Seattle used all its timeouts and wound up regretting it when Wilson was sacked by Jonathan Babineaux at the Atlanta 20. Time ran out before the Seahawks could get off another play, sending Atlanta to the locker room still up by 20.
Turns out, the game was just getting started.
NOTES: The Falcons played the second half without defensive end John Abraham, who re-injured his right ankle. No word whether he'll be able to play next week. ... Lynch was held to 46 yards on 16 carries. ... Atlanta rushed for a season-high 167 yards behind Michael Turner (98) and Jacquizz Rodgers (64).
---
Online: http://pro32.ap.org/poll and http://twitter.com/AP-NFL
---
Follow Paul Newberry on Twitter at www.twitter.com/pnewberry1963
---
---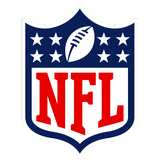 Get more from National Football League
Follow your favorites to get information about games, news and more
---