Fairley proving to be stout addition to Rams' defensive front
Published
Nov. 4, 2015 1:03 p.m. ET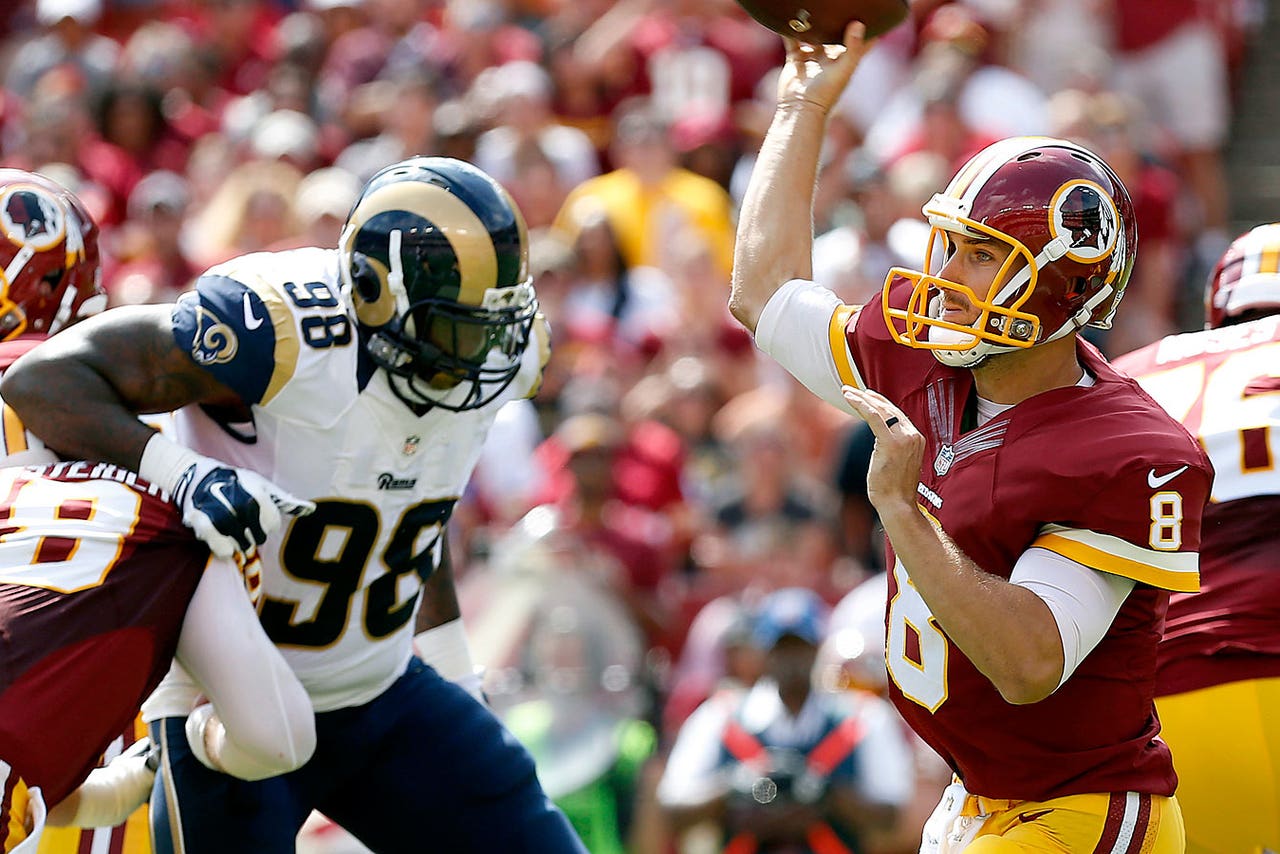 St. Louis Rams defensive tackle Nick Fairley knows a little something about playing alongside elite talent.
Fairley was part of a fearsome unit that featured perhaps the game's best defensive tackle in Ndamukong Suh for four seasons with the Detroit Lions, but he is settling in nicely on a Rams front line that is stockpiled with first-round draft picks.
"This group is one of the great brotherhoods of D-lines that I've been around. I've only been around two," Fairley told the St. Louis Post-Dispatch. "We still have to make strides, correct the little things from game to game, but we've been pretty solid so far and we're still working hard to get better."
Per @PFF the Rams have three of the top 5 DTs from weeks 5-8 in terms of run stop percentage. Brockers, Donald, Fairley- 3rd, 4th, 5th.

— Soul of Sam (@_BMule) November 3, 2015
St. Louis coach Jeff Fisher is rotating nine players along the team's defensive line and Fairley is playing behind an impressive tandem at tackle in burgeoning star Aaron Donald and Michael Brockers. Fairley registered a season-high six tackles last week while playing nearly half the snaps.
"We've got depth, we're moving people around and we're still getting production," Fisher said. "Nick's playing good right now. When he comes in to substitute for the tackles, there's no drop-off."
The injury-plagued Fairley was a first-round draft pick in 2011 and Suh was the No. 2 overall selection the previous season, but both players departed via free agency following the 2014 season. Fairley feels fortunate to have found a home with the Rams, who are tied for second in the league with 26 sacks.
"Working with these guys, the rotation we have, it's been great," he said. "I'm used to playing the 4-3, but it's always going to take some time to get a new system down, to get a feel for the scheme and how they want you to play in it. I feel great and I'm having a lot of fun."
---
---