National Football League
National Football League
Expectations growing for improved Lions
Published
Sep. 5, 2011 10:52 p.m. ET

The last eight times the Detroit Lions have taken the field, they've won.
Sure, four of those games were exhibitions, and the other four were at the end of last season after Detroit dropped well out of contention, but for a team hoping to rebound from a decade of futility, every sign of progress is important.
''All that means is that we can win, which is significant for the Detroit Lions,'' receiver Nate Burleson said. ''The regular season, for us, is everything. We're great on paper, we've been great in the preseason. Right now, we're everybody's Cinderella pick, but until we actually go out there and win some games, it's all for naught.''
After an unblemished preseason, the Lions play their regular-season opener Sunday at Tampa Bay, the site of perhaps their most significant victory of 2010. Detroit snapped a record 26-game road losing streak with an overtime win over the Buccaneers last December.
''Teams - even the way they were the last game, last season - are a lot different just because of the way guys have handled themselves,'' defensive lineman Kyle Vanden Bosch said. ''I know they, like us, were a team that continued to get some good work in during the lockout, and they were really committed to making themselves better.''
Vanden Bosch practiced Monday and appears ready to play this weekend after being bothered by shoulder problems during the preseason. Cornerback Alphonso Smith, who is recovering from a broken left foot, practiced some, but coach Jim Schwartz says he's ''not game-ready yet.''
Injuries didn't stop the Lions from looking impressive in their dress rehearsals. Quarterback Matthew Stafford was particularly sharp during the preseason. The high point was probably a 34-10 rout of the New England Patriots in the third exhibition game.
Of course, the Lions had a perfect preseason in 2008, too. Then they went 0-16 in the real games. They've made strides since then, going 6-10 last season, but Schwartz realizes they've proven nothing.
''I'll reserve warm, fuzzy feelings and things like that until we play some games,'' Schwartz said. ''I just really don't want to go there and talk too much about what we've built, because it doesn't matter what you build, it's how many games you win.''
When the Lions beat the Buccaneers last year, they had Drew Stanton at quarterback, and Dave Rayner kicked the winning field goal. Tampa Bay ended up missing the playoffs, losing out on a tiebreaker despite a 10-6 record.
Both teams enter this season with understandable playoff aspirations, although Schwartz doesn't want his team looking too far ahead. Now that there's a regular-season game to prepare for, the Lions figure to have an easier time ignoring the big picture.
''Have we taken some big steps in personnel on this team? Yeah, we sure have. None of that means a thing if we don't do it on the field,'' Schwartz said. ''Tampa Bay - that's the only goal we have right now, is to go have a good week of preparation for Tampa Bay.''
Notes: The Lions confirmed Monday they've claimed G Jacques McClendon off waivers. They also announced they've signed C Dan Gerberry, WR Nate Hughes, S Ricardo Silva and T Casey Bender to the practice squad. The Lions also added DT Corvey Irvin to the practice squad, according to the NFL's official website, but the team did not confirm the move. ... The Lions worked outside on a windy, somewhat brisk day in the Detroit area. Schwartz scoffed at the idea they might do something special to prepare for warmer weather in Florida. ''That's foolishness,'' Schwartz said. ''We don't pipe in crowd noise and we don't open up the doors and make it cold, and we don't try to smoke the team out and make it hot. ... Our team's in good shape. We'll be hydrated, we'll be ready to go.''
---
---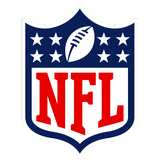 Get more from National Football League
Follow your favorites to get information about games, news and more
---