National Football League
National Football League
Exclusive Eagles QB Kevin Kolb analysis
Published
Jun. 29, 2011 1:00 a.m. ET

Much has been made about the future of Philadelphia Eagles quarterback Kevin Kolb.
Once the NFL lockout is over, it's widely believed that he'll be traded because he's in the final year of his contract.
Where is he in his progression as a quarterback? What will the team that acquires from the Eagles be getting?
I wanted to get a better look at Kolb, up close, in a way that few get a chance to see.
So I summoned the best evaluator of the quarterback position, whom I trust more than most — NFL Films' Greg Cosell.
Cosell, who has studied the quarterback position for close to three decades, has become an authority on the position. In fact, I would put up his evaluations of quarterbacks against anyone — including any personnel evaluator in the NFL.
Why? Because in my eight years of periodically visiting with him in his office and watching coaching tape with him, his accuracy on his projections and evaluations is almost always spot on.
What I've learned best from him is to let your eyes tell you the story.
Below you'll see reaction from me on each game and selected comments and analysis from Cosell.
Game 1
Opponent: Week 2 vs. New Orleans Saints (9/20/2009)
Stat line: 31-51-391-2 (TD)-3 (INT)-60.8 (completion percentage)-73.2 (passer rating)
Caplan's analysis: What's interesting about his performance is watching in the press box, I thought he made too many mistakes. However, after watching the coaching tape, it was clear he was way ahead of schedule with his knowledge of the offense and where to go with the football. In fact, as Cosell pointed out to me after we watched the game, only one of his three interceptions was really his fault.
Kolb, every now and then, stared down his intended receiver, but for the most part, he played under control against the Saints and it looked like this wasn't his first NFL start .
The 71-yard touchdown catch from Kolb to DeSean Jackson was perfectly executed by everyone involved. What I really liked about the play is how Kolb put the ball out there for Jackson to go get. Leading the receiver to go get the ball is something that most young quarterbacks don't do enough of.
Cosell's analysis: For being his first game, I thought he did well. He was mostly under control. But I think this game speaks to what Kevin Kolb is and what he needs to be in order to become a successful NFL quarterback. He's a rhythm and timing quarterback. He's a three-step, five-step quarterback who needs to be able to consistently plant and throw the ball.
There's always going to be an occasional orchestrated big play opportunity like the (DeSean) Jackson touchdown — where it's play action, seven-step designed. But for the most part, he's a seven-step quarterback who needs to step, plant and get rid of the football. When he's not able to do that, his mechanics break down, and his arm strength is not good enough to compensate for that. But again, I thought he did some good things in this game.
Game 2
Opponent: Week 3 vs. Kansas City Chiefs (9/27/2009)
Stat line: 24-34-327-2 (TD)-0 (INT)-70.6 (completion percentage)-120.6 (passer rating)
Caplan's analysis: What I found interesting about Kolb's performance in this particular game was that after watching in the press box and even a few days later at home, I felt he played at a high level. Yet, after watching the coaching tape, I thought his accuracy, despite what the numbers may show, wasn't as good as first thought. This is why watching television tape and coaching tape is so much different from one another. You're only going to get one camera angle on most plays off of TV, and that angle typically only focuses in on a narrow area. On coaching tape, you're getting a sideline view or end zone shot, which gives you a view of the entire field.
Kolb rarely put the ball out in front of the receiver, which was a complete departure from his last start. But keep in mind that it was only his second career start, so he's not going to have the position figured out. He also moved away from pressure every now and then that wasn't there. That's something that has been an issue for many quarterbacks early in their nascent careers.
The offensive line did a nice job of protecting in this game, but keep in mind Kansas City had a very bad defense two years ago, so Kolb had plenty of time to throw. But he threw behind his intended receivers quite a bit this game. Sure, most of those passes were completed, but he made the receivers or tight ends have to reach back and grab the football. He won't get away with this against the better defenses in the NFL over time.
Having the ability to go back and review each play from an end zone shot, you could actually see what he was seeing. And you could also see how he didn't get his feet set on enough throws, which caused the ball to go to the wrong shoulder at times.
Sure, the statistics show that he was accurate, but you can't judge a quarterback by numbers, you actually have to see the guy play.
Game 3
Opponent: Week 5 at San Francisco 49ers (10/10/2010)
Stat line: 21-31-253-1 (TD)-0 (INT)- 4 (sacked)-1 (fumble lost)-67.7 (completion percentage)-103.3 (passer rating)
Caplan's analysis: In this performance, Kolb moved his feet or moved away from the pocket way too much for no apparent reason. There were several instances when he moved even though there were no bodies or defenders around him. That's something that was an issue for him in the preseason, but wasn't evident much during his two starts from last season.
What I also thought from watching this game was that he was too concerned with the pass protection around him rather than keeping his downfield focus. This is a typical issue for a young quarterback to have. New York Giants quarterback Eli Manning had a major problem with this during his first few seasons behind center.
What I did like from Kolb is that he maintained his poise while being under duress for most of the game. There's no better example of this than on his 8-yard touchdown pass to tight end Brent Celek. Kolb rolled out to his right and waited until the last second — he almost stepped out of bounds, and completed the pass through traffic.
Game 4
Opponent: Week 6 vs. Atlanta Falcons (10/17/2010)
Stat line: 23-29-326-3 (TD)-1 (INT)-1 (sacked)-79.3 (completion percentage)-133.6 (passer rating)
Caplan's analysis: Kolb's performance in this game was as good or better than most of the other ones that I'd seen from any quarterback last season. You could see how his confidence started to grow in this game. And he was not only pinpoint accurate, he threw with much better power, torque and accuracy. He was getting his body into his throws, which is something that he had rarely done in the previous games.
What was also interesting is that he was asked to throw a lot on the run this game or in a moving pocket. It's the first time that I could recall him being asked to make a lot of throws that weren't in the pocket.
The 83-yard touchdown pass to Jeremy Maclin was a good display of what happens when Kolb throws with proper mechanics. He threw the ball about 48 yards in the air right in Maclin's lap. He was able to do this by stepping into the pass and by getting power off his back foot. And the 8-yard touchdown pass to Jason Avant where he threw the ball to the front corner of the end zone clearly showed that Kolb understood where to go with the football. Cornerback Brent Grimes had tight coverage on the play, but Kolb threw the ball where only Avant could get the ball.
Offensive coordinator Marty Mornhinweg and head coach Andy Reid also deserve credit for the game plan. They put together a scheme for this game knowing that by moving Kolb around, that would create better passing lanes for the young quarterback.
Cosell's analysis: He really saw the field well. He got clearly defined reads and made the right throws. He was much more under control in this game. The one thing that stood out in particular is that he had clarity, a better understanding of what was in front of him.
Game 5
Opponent: Week 7 at Tennessee Titans (10/24/2010)
Stat line: 26-48-231-1 (TD)-2 (INT)-1 (sacked)-1 (fumble lost)-54.2 (completion percentage)-73.2 (passer rating)
Caplan's analysis: This was clearly Kolb's worst performance of the five games. In fact, it had looked like he hadn't played in a long time despite actually starting the previous two games. While he was under duress at times, he rushed too many throws and didn't play under control for most of the game.
What really stood out is his mechanics broke down even when there was little pressure from Tennessee's defense. This issue caused many of his throws to be off the mark, even when his intended receivers were open. He also turned his body too much to throw the ball instead of planting his feet in ground and staying in there when he was under pressure.
What was also disappointing is that when he had plenty of time to throw the football, he often threw off balance and didn't step into his passes. When he does that, he's taking away power. And that would make anyone think he doesn't have a strong enough arm. When he throws with proper mechanics and footwork, which really didn't happen much in this game, the ball really comes out of his hands much better.
As good as his performance was against the Falcons, this performance against the Titans was the exact opposite.
Conclusion
Caplan's analysis: After having a chance to watch real (coaching) game tape, you could clearly see where Kolb is at this point in his career in his progression as a quarterback.
I don't think he's quite as advanced as first thought, but you can see that he has a strong foundation to work with. He just needs to clean some things up going forward.
Kolb's progression as a quarterback is clearly tied to his mechanics. Everything that goes into his ability to throw the ball accurately and with power is tied to his footwork. When he doesn't throw the ball well, it's typically because he doesn't get his feet set and doesn't get a strong enough base to throw from — it's clear as day to see from watching the end zone shots.
When he does throw the ball well, he's able to step into his passes, and by doing so, it gives him enough power and torque in order to get the ball where it needed to go. Knowing where to go with the ball is not an issue for him — to the contrary of mostly what's been written elsewhere the past few years. He's clearly ahead of schedule in his knowledge of the NFL passing game. He also doesn't force the ball, contrary to what others have written. What he does have a tendency to do from time to time is to stare down his intended target instead of looking off the defender on one side and throwing it to the other side (where his passing target is lined up).
For Kolb to be a quality starting quarterback going forward, he's going to have to correct his mistakes. The mistakes have little to do with his understanding of the NFL passing game – that clearly is not an issue for him. His issues are with passing mechanics and his ability to see everything clearly, play after play. But getting that corrected won't happen overnight. He has to keep playing – that's the only way a young quarterback can improve.
At his best, I think he could be someone like veteran quarterback Matt Hasselbeck, whom Cosell compared Kolb to. That's a quarterback who could take a team to the Super Bowl as long as there is good talent around him and has good coaches to work with. Hasselbeck doesn't have a gun for an arm, but it's good enough.
Cosell's analysis: I think that overall, you see the same strengths and the same flaws in each game, just in varying degrees depending on the nature of the game. Ultimately, what you see is a quarterback, that when he can play within the rhythm of the offense, and where he can plant and throw, he can be a very efficient player.
When his first read is there, given the route combination and the defense, he's very, very good. But when that first read is not quite there and he's forced to reset and look elsewhere, I think he struggles and I think he starts to play a little too fast. He starts to lose his pocket composure. He starts to lose his footwork and I think he starts to lose his downfield focus. You can tell in these types of situations that he's not getting a clear picture when he has to reset. So, I think, overall, that's Kolb at this point (in his career).
---
---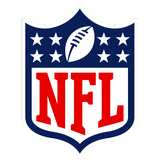 Get more from National Football League
Follow your favorites to get information about games, news and more
---