National Football League
National Football League
Ex-Steelers QB Kordell Stewart retires
Published
May. 30, 2012 1:00 a.m. ET

Kordell Stewart's phone stopped ringing with offers from NFL teams years ago.
Still, Stewart never officially retired. Not even after landing on his feet by getting a football analyst gig at ESPN in 2008.
When his father died in March of last year, Stewart knew he needed to get some closure in parts of his life, football being among them.
Though Stewart spent his last two seasons with Baltimore in 2004-05, filing his retirement papers while wearing purple-and-black just didn't feel right.
Stewart wanted to come home to Pittsburgh, where he became a sensation in the late-1990s as ''Slash'' Stewart, part-time quarterback, part-time running back, part-time wide receiver, full-time excitement.
''This where it all started, this where all my success was,'' Stewart said on Wednesday just before signing a one-day contract so he could retire as a member of the Steelers. ''This was the closure I wanted to have and needed to have with my career.''
The 39-year-old Stewart played his first eight seasons in Pittsburgh, making a splash as ''Slash'' in 1996 while helping the team to the Super Bowl before beginning an enigmatic career at quarterback. He made the Pro Bowl in 2001 after leading Pittsburgh to a 13-3 record but never really recovered after getting injured at the start of the 2002 season.
Stewart became a touchstone in football-crazy Pittsburgh. For every fan who marveled at his athletic brilliance, another bristled at his inconsistent play.
There were death threats - not of which he took seriously - and boos. There were also raucous celebrations and a solid record of 46-29 as a starter in the Steel City.
''It was an ebb-and-flow type career that I had,'' Stewart said, ''one where I had tons of highs and tons of lows. I'm at the point if you understand anything in life that's what you will have.''
The Steelers drafted Stewart in the second round of the 1995 NFL Draft after a spectacular career at Colorado, where he's best remembered for his thrilling last-second heave to Michael Westbrook that lifted the Buffaloes to an unlikely victory at Michigan.
He impressed teams with his arm strength - the pass to Westbrook traveled 75 yards in the air - though the Steelers saw something more.
When a rash of injuries left the team decimated at several positions during his rookie year in 1995, Stewart went to coach Bill Cowher and volunteered to carry a heavier workload. The league didn't know what hit it. Stewart blossomed into a dynamic playmaker who was a threat whenever the ball was in his hands.
Stewart caught a touchdown pass in the AFC championship game that year against Indianapolis before getting shut down by Dallas in the Super Bowl loss. His numbers were even better in 1996 - 171 rushing yards, 329 receiving yards and eight combined touchdowns - before the team turned to Stewart to replace Neil O'Donnell in 1997.
A series of up-and-down years followed. He led the Steelers to the AFC championship game in 1997 before enduring three mediocre seasons in which he struggled to stay healthy.
Stewart hung tough - ''got my oil up'' as he put it - and in 2001 put together a career year, passing for 3,109 yards and tossing 14 touchdowns as the Steelers went 13-3.
It came to a screeching halt in the AFC championship against New England. Stewart threw three interceptions and the Steelers fell 24-17.
Things were never the same. He was injured early in 2002 and ended up losing his starting job to journeyman Tommy Maddox. Stewart moved on to Chicago in 2003 hoping to revive his career.
It didn't happen. He went 2-5 as a starter before landing in Baltimore, where he never threw a pass as a backup in 2004-05.
He stayed in shape waiting for a call that never came. In the end he decided to give Steelers owner Art Rooney II a ring asking for the chance to file his retirement papers.
His career has been over for nearly a decade. Now Stewart knows he can move on. He joked he could ''maybe'' take a snap or two during the camp's organized team activities, but with his 40th birthday less than five months away, he knows he belongs in the TV booth instead of on the field.
''Being here in this city, a lot of great things happened,'' Stewart said. ''All the other stuff was just a part of the game.''
---
---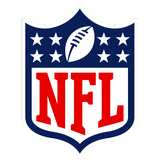 Get more from National Football League
Follow your favorites to get information about games, news and more
---