National Football League
National Football League
Ex-Ravens heading home as members of Chiefs
Published
Aug. 18, 2011 10:20 p.m. ET

Le'Ron McClain remembers the first practice of his rookie year with the Baltimore Ravens. The big fullback pulled in a pass, turned up field and ran smack into All-Pro linebacker Ray Lewis.
There's a good chance he'll run into him again awfully soon.
McClain joined the Chiefs in the offseason after four mostly successful years in Baltimore, joining a wave of ex-Ravens on the team they helped knock out of last season's playoffs. Quarterbacks guru Jim Zorn, defensive tackle Kelly Gregg and offensive tackle Jared Gaither are here, too.
They're all returning to Baltimore for a preseason game Friday night.
''I've been with the Kansas City Chiefs for a few weeks now, you know?'' McClain said. ''I'm a Chief now, so I'm going to go over there as a Chief, playing as a Chief. They know the physical ball that I've been playing these last four years, they know how I play, so I'm going to bring it when I'm in there.''
McClain, a former fourth-round draft choice, ran for more than 900 yards two years ago, when he was named first-team All-Pro. But he watched his number of carries dwindle the past two years. He toted the ball only 28 times last season while serving primarily as a blocking back for Ray Rice.
Gregg played in at least 14 games each of the last eight seasons for Baltimore, a period during which the franchise fielded one of the best defenses in league history. The Ravens decided to let him go in part because of his age - he'll be 35 in November - and the Chiefs quickly snapped him up. They're hopeful he still has at least one season left in the tank, and that he can help shore up an abysmal run defense.
Gaither started 15 games at left tackle in 2008, and 11 games the following year, but he missed all of last season because of injury. Zorn, meanwhile, was fired in January despite helping Ravens quarterback Joe Flacco achieve a career-best 25 touchdown passes with a career-low 10 interceptions.
''I think it is a compliment to those guys and to the organization,'' said Ravens coach John Harbaugh, who wouldn't have minded at a least a couple of them staying in Baltimore. ''Those guys are all good players. They've all proven themselves, and they've been contributors here, and it'll be fun going up against those guys.''
Gregg acknowledged that Friday night's preseason game will be strange for all the ex-Ravens, but he also believes the Chiefs have come together during training camp, and that might take some of the edge off.
''We're just worrying about the Chiefs,'' he said. ''We're not worried about anybody else.''
That included the Tampa Bay Buccaneers, who embarrassed the Chiefs in a 25-0 rout last Friday night. Kansas City hardly bothered to create a game plan for their preseason opener, and they're taking a similar approach to Baltimore. The Ravens are coming off a 13-6 loss to Philadelphia in their preseason opener.
''I think the Tampa Bay game, from a score standpoint, you can say it didn't go well, and that's the name of our game, but we feel we made real good progress through that first game and we feel like we're making progress this week,'' Chiefs coach Todd Haley said. ''A lot of coaching and teaching that goes on - like last week, how we come out of the locker room, we kind of had to educate everyone. Now it's what to wear on the plane, how to get on the plane, how we act in the hotel. ... It's another day that's going to be just as critical in this process.''
Haley has stuck to a master plan throughout camp, slowly trying to get his players up to speed after the lockout wiped away much of the offseason. Much of the work has centered on conditioning and learning the playbook, and the result is an appearance that Kansas City is far behind the rest of the league.
The third-year coach wouldn't say how long his starters will play Friday night, though it figures to be more than the eight or so plays they were in against Tampa Bay. Meanwhile, the Ravens' starting group plans to play well into the second quarter because, Harbaugh acknowledged, ''we need to get ready to play.''
''We're going to be playing a regular season game very soon,'' he said.
While the Chiefs are focused mainly on themselves, Harbaugh is taking a different approach. He views the preseason as a dress rehearsal for the regular season, so the Ravens have looked at film of Kansas City and will put together a game plan just like they would for a game that counts.
''They obviously won their division last year. We played them in the playoffs, they're a heck of a team, and they've only gotten better in the offseason,'' Harbaugh said. ''They've added some former Ravens that we would have liked to have had here, so they've got some good players. They've got a lot to play for. I know they're very highly-motivated to come here and play and I think we understand that.''
---
---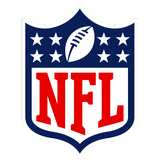 Get more from National Football League
Follow your favorites to get information about games, news and more
---