National Football League
National Football League
Elliott, surprising Prescott give Dallas backfield of future
Updated
Mar. 5, 2020 2:04 a.m. ET

FRISCO, Texas (AP) Ezekiel Elliott had star potential the moment he was drafted by the Cowboys, a high pick at running back with the benefit of perhaps the NFL's best offensive line.
Dak Prescott figured to be in charge of the scout team as the No. 3 quarterback.
Six weeks into the season, they have transformed from a Dallas novelty - the first rookie quarterback-running combo to start the season for the Cowboys since Roger Staubach and Calvin Hill almost 50 years ago - into a pair of record-setters.
They also took the Cowboys (5-1) into the bye week on a five-game winning streak despite missing 10-year starter Tony Romo the whole time and star receiver Dez Bryant for half of it.
''I don't really look back too much other than the record,'' said Prescott, who ended up as the starter after backup Kellen Moore broke an ankle in training camp and Romo broke a bone in his back during a preseason game.
Oh, and Prescott wasn't talking about Tom Brady's record, the one he topped by throwing 176 passes without an interception to start his career. New England's four-time Super Bowl winner had the previous mark at 162 attempts.
''I like what the record says right now,'' the 23-year-old said. ''I like where we're going with this team, the attitude, guys just looking around this locker room and how we interact with each other and having fun. That's what's important to me.''
Regardless of the drama over who should start once Romo comes back from his fourth back injury in less than four years, Dallas figures to have found life after the 36-year-old with a growing history of injuries.
''I think we're off to a good start,'' said quarterbacks coach Wade Wilson, who spent more time with Prescott than anyone on the staff before Dallas took him in the fourth round. ''He's certainly impressed. There's a lot of football left to be played. I think that he's shown that he can handle it, on the field, off the field and nothing's too big for him.''
That's another theme that runs through these rookies - their pedigree. Prescott is the winningest quarterback in Mississippi State history, and shares the distinction with Tim Tebow as the only SEC quarterbacks with at least 70 touchdowns passing and at least 40 rushing.
Elliott is the second-leading rusher at Ohio State, and Dallas owner Jerry Jones watched him score four touchdowns on the Cowboys' home field when the Buckeyes won the national championship in the 2014 season. The 21-year-old Elliott entered the bye leading the NFL with 703 yards rushing, and the fourth overall pick in the draft is the first rookie with four straight games of at least 130 yards.
Together, Elliott and Prescott were the first rookies with 1,000 yards passing and 500 yards rushing in the first five games. Prescott has 1,486 yards passing with seven touchdowns and one interception.
''There is no question that Dak and Zeke, there is no question, they're inspiring the rest of the team,'' Jones said. ''This game is a lot about that.''
Prescott said a bond with Elliott developed soon after the draft - long before they were the emerging twin celebrities getting asked in detail about their plans for the bye (Prescott will be fishing with his family in Louisiana; Elliott wasn't very specific).
They've been seen out together after flying home from road trips, family included at times . They enjoy clowning around in the locker room, and they're roommates on the road.
''He's a good roommate,'' Elliott said. ''He studies a lot of film. He watches a lot of `America's Got Talent.' He sits around with his headphones on his phone.''
Without Prescott's emergence, their friendship might be a footnote. With it, the Twitter memes are frequent.
''I think anytime you can come in with somebody, sometimes that gets overlooked,'' said tight end Jason Witten, who was drafted the year Romo signed as an undrafted free agent in 2003. ''That was something for Tony and I, at that time, to be able to go through life and chase your dreams. That's a great feeling. And for them to be in the backfield like they are and having a chance to play early and have success, it's great to see relationships like that.''
With Romo's recovery continuing, Prescott is the likely starter when Dallas returns for a key NFC East game at home against Philadelphia on Oct. 30. If Prescott isn't the starter in three weeks, it appears he will be in three years.
''I feel like my teammates believe in me,'' he said. ''And that's what's important to me, my teammates and coaches believing in me, having trust in me to get the job done. I think I've earned that for the most part.''
Along with a running back who was expected to be a longtime starter.
---
Online:
AP NFL website: www.pro32.ap.org and www.twitter.com/AP-NFL
---
Follow Schuyler Dixon on Twitter at https://twitter.com/apschuyler
---
---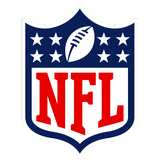 Get more from National Football League
Follow your favorites to get information about games, news and more
---