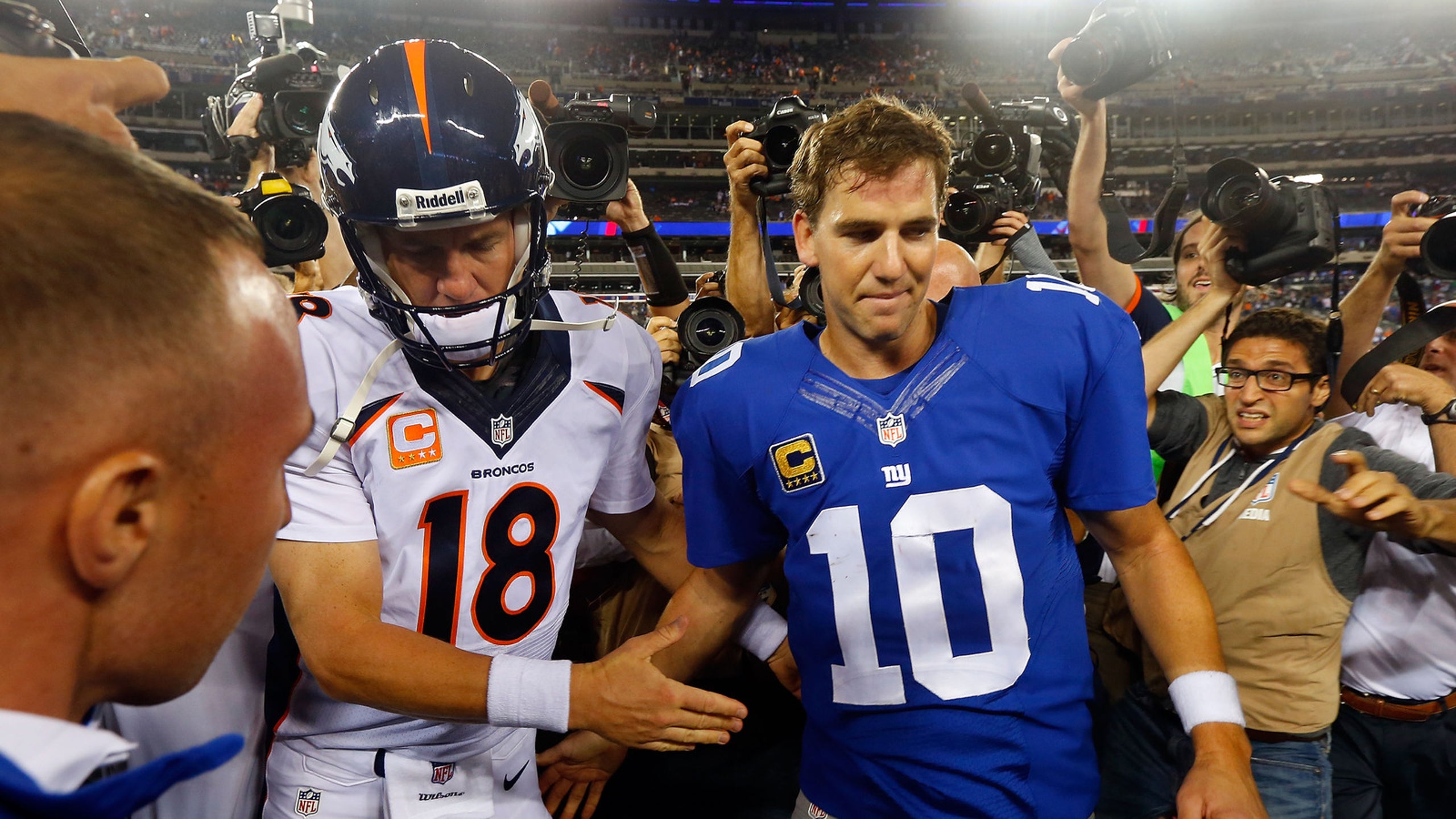 Eli: Peyton will 'be fine' and 'bounce back' from foot injury
BY foxsports • November 16, 2015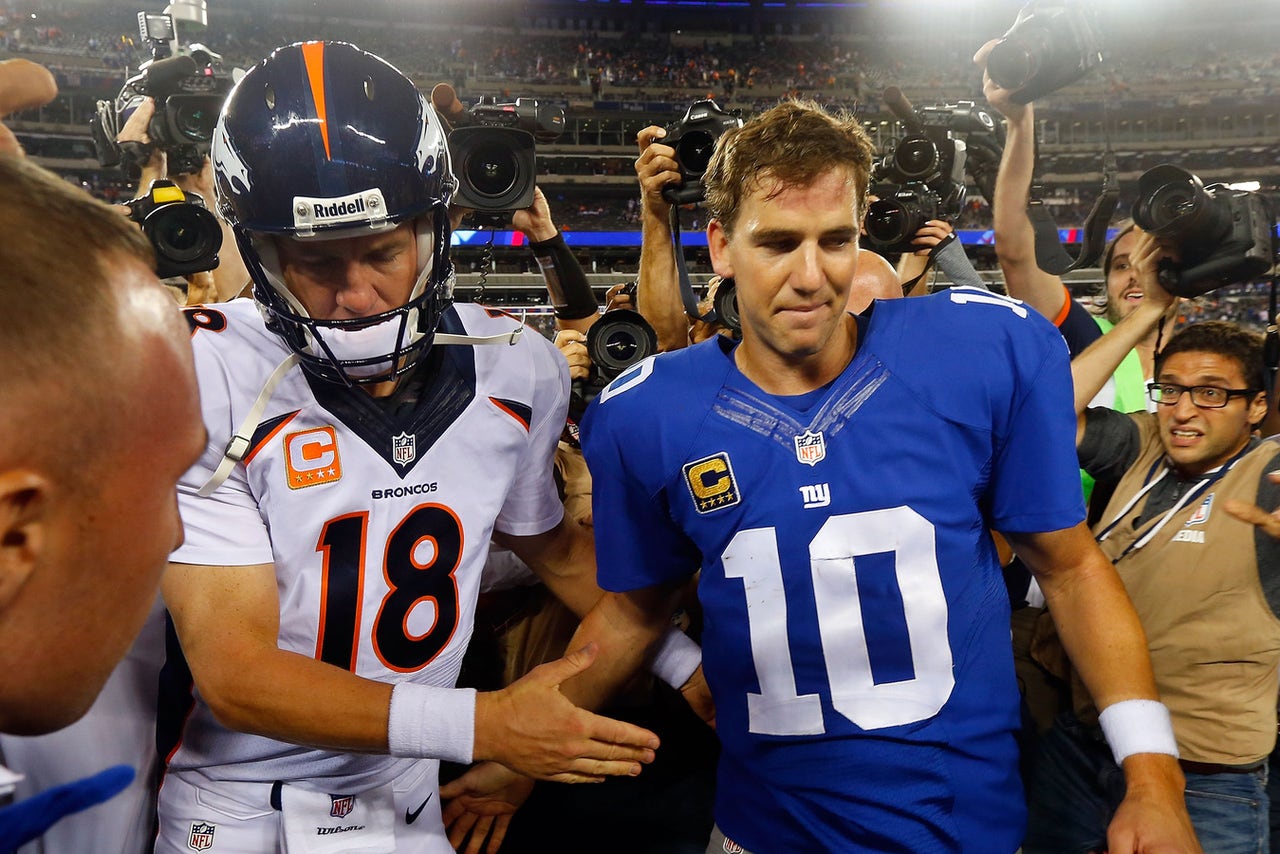 By Jesse Reed
Eli Manning isn't worried about older brother Peyton, who had one of the worst games of his career in Week 10 and was diagnosed with a partially torn plantar fascia in his right foot after the game.
Manning was benched after throwing four interceptions against the Kansas City Chiefs on Sunday, just two quarters after he broke Brett Favre's NFL record for career passing yards. After the game, head coach Gary Kubiak said he made a bad decision to let Manning play, knowing he was hurt.
As many are aware, any injury to one's plantar fascia is extremely painful. Brother Eli, who dealt with an injury worse than what Peyton is dealing with now, says it took him "a few weeks" to learn to deal with the pain from his injury in 2009 but believes his older brother will bounce back nicely after his precipitous fall from grace of late.
"He'll be fine," Eli said, per Ebenezer Samuel of the New York Daily Post. "He'll bounce back and hopefully get healthy. And hey, they're in a good spot. They're 7-2. I'd take 7-2 with one four-interception game at this point."
To this point in the season, even before Manning's foot injury became an issue, Denver has gotten its 7-2 record mostly in spite of the legendary signal-caller, rather than because of him. Manning currently has nine touchdown passes compared to 17 interceptions and has lost significant velocity off his passes.
The swarming defense of the Broncos has been the primary reason for the team's success. However, as Manning's struggles became more and more pronounced and as his body started failing after being beaten up in the pocket, the defense simply couldn't pick up all the slack.
Backup quarterback Brock Osweiler will get the start in Week 11 on the road against the Chicago Bears for Denver while Manning rests up and hopefully heals enough for the stretch run into the playoffs.
While many are quick to write off the future Hall of Famer as completely washed up, you'd be hard pressed to provide viable evidence to support any notion that the Broncos would be better off without him in the lineup. That said, we'll soon find out the answer to that question with Osweiler running the show.
More from Sportsnaut:
---
---