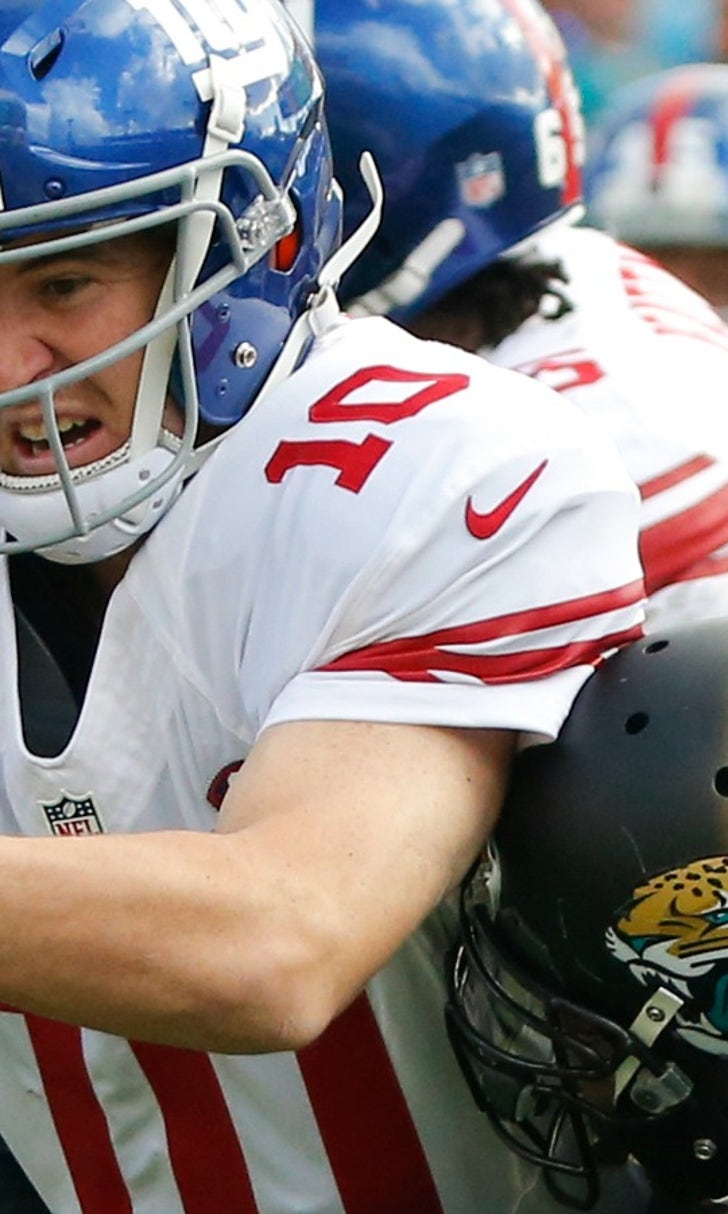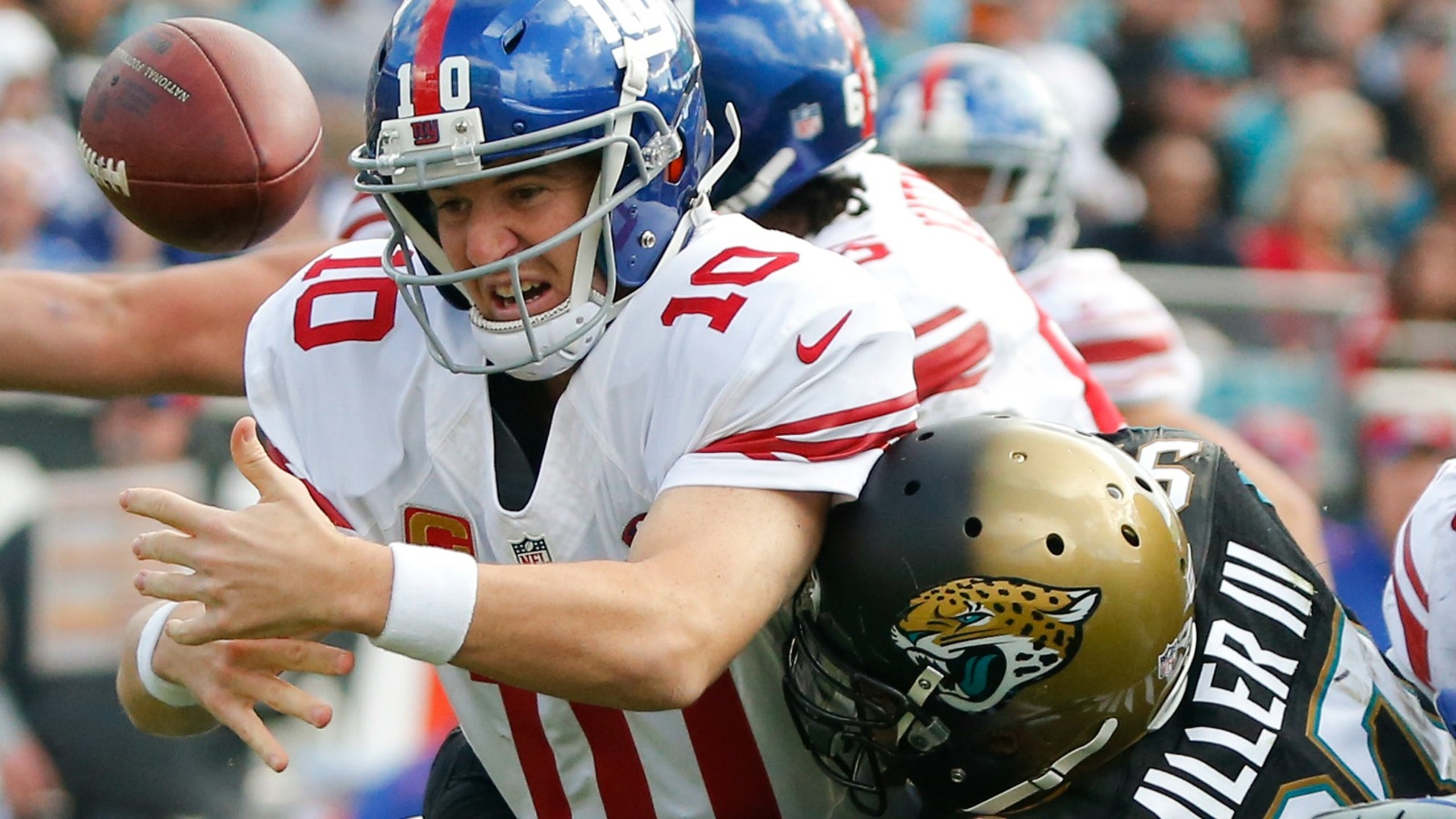 Eli Manning's funny response to being on injury report: 'What'd they go with?'
BY foxsports • December 10, 2014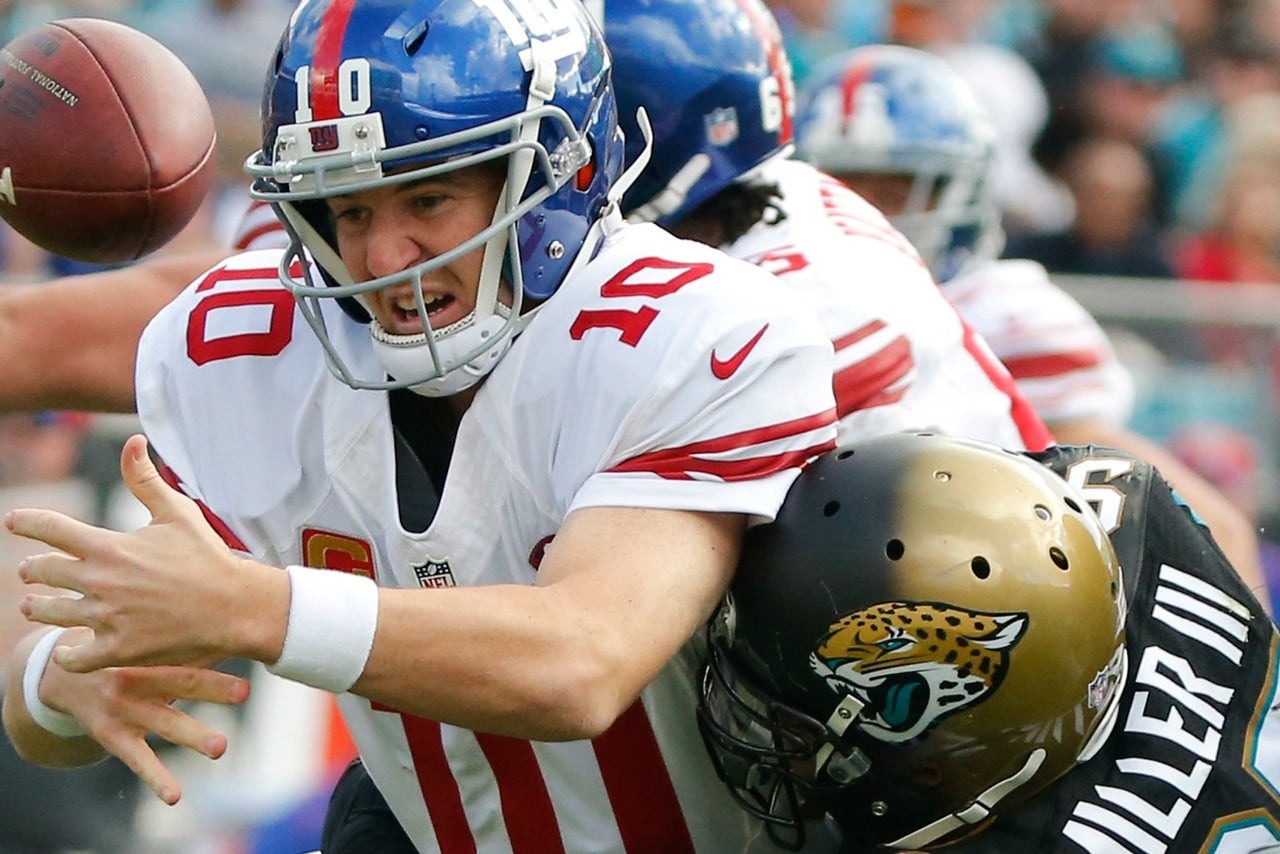 Eli Manning is on the New York Giants' injury report for the first time in more than two years and seems to be embarrassed by it.
He says it's a formality and he practiced as usual on Wednesday.
The Giants reported that Manning had a back injury, marking the first time the 33-year-old quarterback has been on the list since developing a stomach bug a couple days before the NFC Championship Game against San Francisco in January 2012.
But Eli didn't seem to believe he should be:
Manning, who has started 164 straight games -- NFL's longest active streak -- said his inclusion was to comply with the NFL's rules on reporting injuries.
Manning spent a little extra time in the trainer's room following the Giants 36-7 win over Tennessee Sunday. He says he's not hurt and took the majority of snaps at practice for Sunday's game against the Washington Redskins.
---
---