Eddie Lacy plans to do his best Marshawn Lynch impression with Seahawks
BY Cameron DaSilva • March 16, 2017
The Seattle Seahawks bolstered their backfield in a big way this week, signing Eddie Lacy to a one-year deal. He's a good player when healthy, but unfortunately he's had issues staying on the field in recent seasons.

His weight was immediately brought into question when he signed with the Seahawks after a report surfaced that he was 267 pounds on one of his team visits – more than 30 pounds over his playing weight from last season.

Neither he nor Seattle coach Pete Carroll seem concerned about Lacy's weight, with Carroll even admitting he wants him "big." That doesn't mean Lacy can get lazy with his conditioning, which he understands.

"I'm very motivated to prove myself," Lacy said, via the team's official site. "I know what I'm able to do, but I just want to go out and show everybody that I can do it and will do it. I just can't wait to get my chance."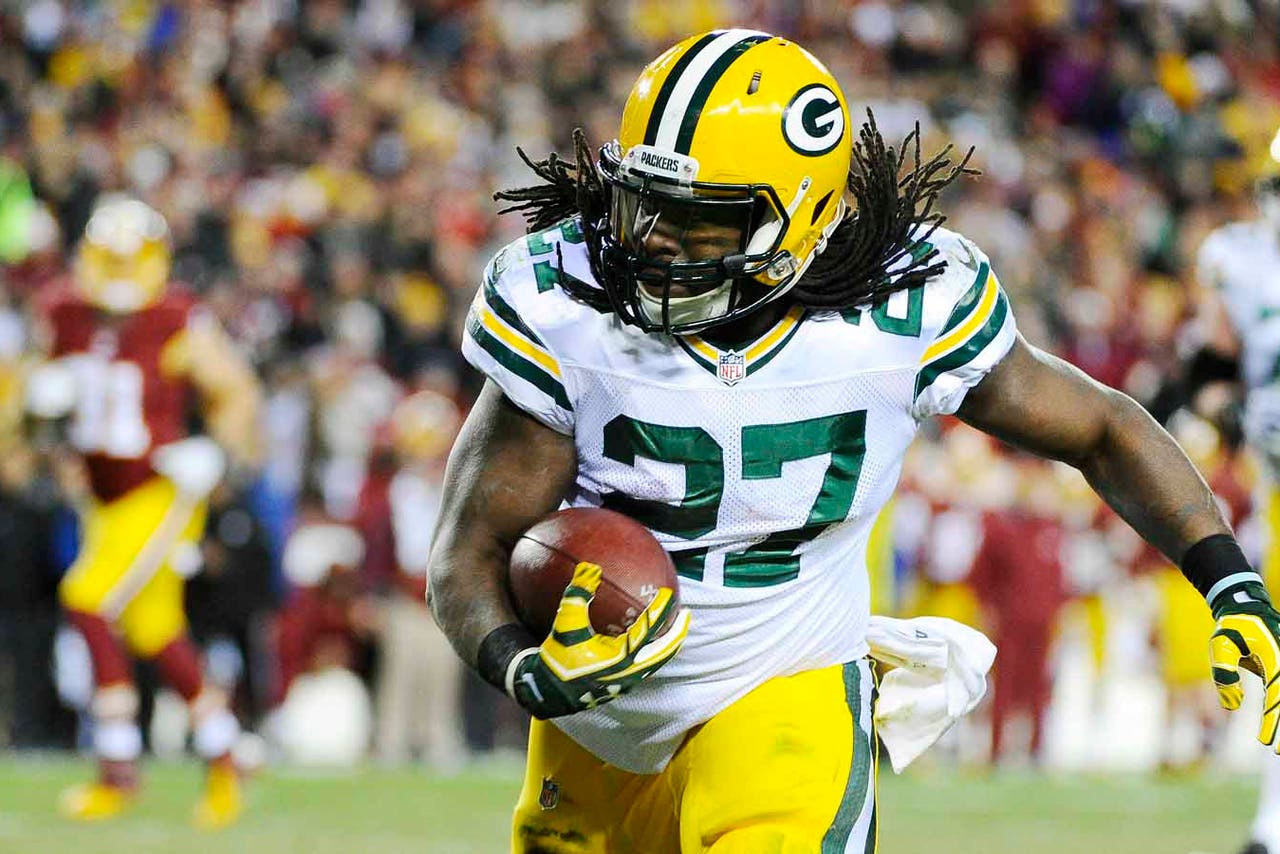 When he does suit up for the Seahawks, he'll look to revitalize his career after a rough few years in Green Bay. One way he can do that is being Marshan Lynch 2.0.

Lacy was a fan of Lynch's game and plans on doing his best impression of the since-retired Beast Mode.

"I've always favored Marshawn Lynch's running style, and that's something Pete Carroll definitely likes," Lacy said. "I'm going to come in and do my best impression of him and just bring my hard work and my hard running style to the table."


Lacy rushed for just 1,118 yards in the past two years, struggling to find any sort of consistency in Green Bay. Perhaps he'll turn that around in Seattle, though his offensive line isn't going to be better than it was with the Packers.

Seattle needs to improve up front if it wants to get back to its ground-and-pound ways. That was difficult to do last season, even with Thomas Rawls and C.J. Prosise back there for parts of the season.


---
---