National Football League
National Football League
Eager, excited to be Eagle, Kelly has work ahead
Published
Jan. 18, 2013 10:53 p.m. ET

Now that Chip Kelly has settled into his new position, he has quite a challenge ahead.
The Philadelphia Eagles are coming off a 4-12 season, have won just 12 games over the past two years and need to rebuild almost from the ground up. There are some high-priced underachievers on this roster and a few players who quit on former coach Andy Reid.
But the biggest question Kelly faces is whether he can take all his success at Oregon and translate that into wins in the NFL.
''Football is football, and this is football at its highest level,'' he said. ''But it's still a game and it's played 11 on 11. It's about putting together a great coaching staff, having a great organization behind you, and having great players. Ultimately, whether it's in high school football, college football or professional football, it's a personnel-driven operation.
''I know in the experience that I've had is trying to figure out any way we can to put our players in the best situation when they have an opportunity to be successful. That's what this game comes down to. Are there a lot more cameras around? Yes, but that's what this deal is all about. It's still the game of football. It's X's and O's and I understand that aspect of it.''
Kelly is known for being an offensive innovator. He led Oregon to four straight BCS bowl games - including a bid for the national championship against Auburn two seasons ago - and three conference championships.
His up-tempo offense averaged 49.6 points this season and the Ducks averaged an astounding 44.7 points per game in his four years, going 46-7. But the NFC East isn't the Pac 12, and Kelly knows it.
''There's perception and then there's reality,'' Kelly said. ''The perception is we run our quarterback all the time and this is what we do. The reality is that's not the case. One of the best qualities in a quarterback is durability and a lot of that has to do with play calling. Our quarterback is not going to get the direct snap like Dick Kazmaier did at Princeton in the single wing and have him run it 25 times, I can tell you that.
''Part of what we do offensively has always been understanding what personnel is and then how do we maximize that, and what are their best traits. If you're going to ask someone to do something that they're not capable of doing then obviously that's a recipe for disaster. Then I analyze everyone that's in our program (and) in our scheme offensively, defensively and special teams-wise, it's going to be personnel driven. A lot of coaches have great ideas but we're not playing the game.
''The players are playing the game. It's about putting them in position where they can be successful. Our offense is always going to be tailored to who's playing.''
Everyone in Philadelphia wants to know who will run Kelly's offense? Will it be Nick Foles, who started six games as a rookie or Michael Vick? Foles clearly doesn't possess the speed or mobility to fit into Kelly's scheme. Vick does, but he's due to make $16 million next year, will be 33 and is injury prone.
Kelly raved about Foles after Oregon beat Arizona in September 2011, and he still recalls him completing a 13-yard pass left-handed in that game.
''I'm a huge fan,'' Kelly said of Foles. ''He's tough. It's an attribute that I think a lot of people don't understand of how hard it is and what toughness means to the quarterback spot. We hit him as many times as we could hit him and he just kept getting up and making plays. I remember just standing on the sideline shaking my head (saying), `What do we have to do to stop him?' He's a competitor, he's accurate, so I'm excited about that.''
As for Vick, Kelly took the political approach.
''I've followed Michael's career and I understand what a talent he is,'' he said. ''But there is nothing that's on the board right now, there's nothing that's off the board right now.''
Some aspects of Kelly's hurry-up, spread offense are used by New England and Washington. Patriots coach Bill Belichick even brought Kelly in to get advice on his offensive philosophy.
''The one thing is that people want to paint a brush and a label an offense with one word,'' Kelly said. ''What Bill does in New England with Tom Brady is not a spread option offense. If someone tried to make Tommy run the zone read, I think he'd get fired to be honest with you. You need him to sit back in the pocket and throw the ball because he's one of the all-time greatest quarterbacks ever. There are a lot of different facets. For us, it's about what tools do we have in our toolbox and what tools can we use based on the players that we have.''
The Eagles were convinced Kelly can adapt his system and have success no matter which direction he goes.
Owner Jeffrey Lurie praised Kelly's work ethic, communication skills and smarts.
''Forward thinking not just about what he is running at Oregon but where the league is headed and where college is headed, how there are going to be current trends and how there would be trends off of these current trends,'' Lurie said. ''Just somebody who is on the cutting edge of football today, but saw that there are going to be reactions to that and what to do going way past that. Also, someone who was a program builder. That's important because it shows the best possible leader.
''Chip brings everyone together at Oregon culturally in preparing themselves to be the best football players they can be. Organizationally, he just had it all.''
---
Follow Rob Maaddi on Twitter: https://twitter.com/RobMaaddi
---
Online: http://pro32.ap.org/poll and http://twitter.com/AP-NFL
---
---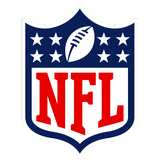 Get more from National Football League
Follow your favorites to get information about games, news and more
---