National Football League
National Football League
Draft pick takes lead in Redskins kicker battle
Published
Aug. 8, 2014 9:39 a.m. ET

WASHINGTON (AP) Kai Forbath was on the field for five plays, and they might have cost him his roster spot with the Washington Redskins.
Rarely does anyone win a job during the first preseason game, but it's possible to lose one. Forbath has a training camp competition on his hands, trying to hold off the rare kicker who was considered worthy of a draft pick.
And, of course, few NFL teams employ two kickers.
During Thursday night's 23-6 win over the New England Patriots, Forbath hit the right upright with a 34-yard field goal attempt but was bailed out because the Redskins were whistled for delay of game. He made the subsequent 39-yarder, but later was short from 46, a miscue he blamed on lack of focus.
''It's keeping my eyes back when I make contact with the ball,'' Forbath said. ''It's a split-second thing, and it's really a stupid mistake, but luckily it happened now in preseason rather than when it actually counts. I've got time to work on that.''
To be there when it actually counts, Forbath also needs to work on his kickoffs.
He's been an accurate kicker, making 35 of 40 field goal attempts with a long of 50 in his two years with the Redskins, but he ranked 25th in touchback percentage last season. Most kickers get a touchback at least half the time; Forbath's ratio is one in four.
On Thursday, Forbath kicked off three times. One went for a touchback, one was returned, and the other went out of bounds - perhaps the most egregious kickoff error.
His competition is rookie Zach Hocker, a seventh-round selection from Arkansas. Hocker converted from 27 and 39 yards against the Patriots. One of his three kickoffs went for a touchback, although he had another that went 8 yards deep in the end zone before it was returned. He wound up making the tackle on the play.
''I was actually more relaxed than I anticipated, and overall it was an OK night,'' Hocker said. ''I want to improve my touchbacks a bit.''
Both kickers found it strange when teams trotted out to the 15-yard line for extra points. The NFL is experimenting with the longer PAT in the first two weeks of preseason.
''It doesn't sound like it's far, but you get back there and it looks a little different than it used to,'' Forbath said. ''It definitely could be a game-changer for some teams if they stick with that. It's not going to be automatic.''
Coach Jay Gruden has said all along that he'll take his time deciding which kicker to keep. It would appear that Hocker simply needs to hold serve over the final three games. Then again, all it would take is a bad kick or two to give Forbath a chance to make up ground.
---
AP NFL websites: www.pro32.ap.org and www.twitter.com/AP-NFL
---
Follow Joseph White on Twitter: http://twitter.com/JGWhiteAP
---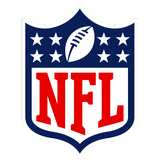 Get more from National Football League
Follow your favorites to get information about games, news and more
---