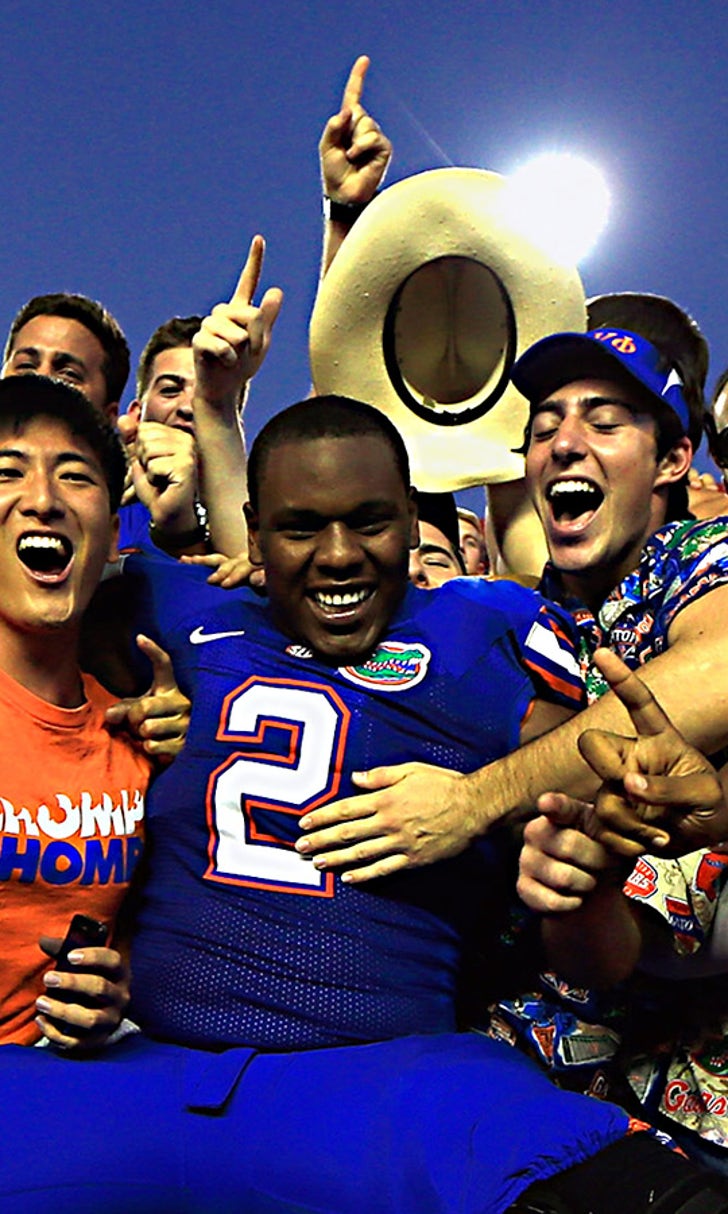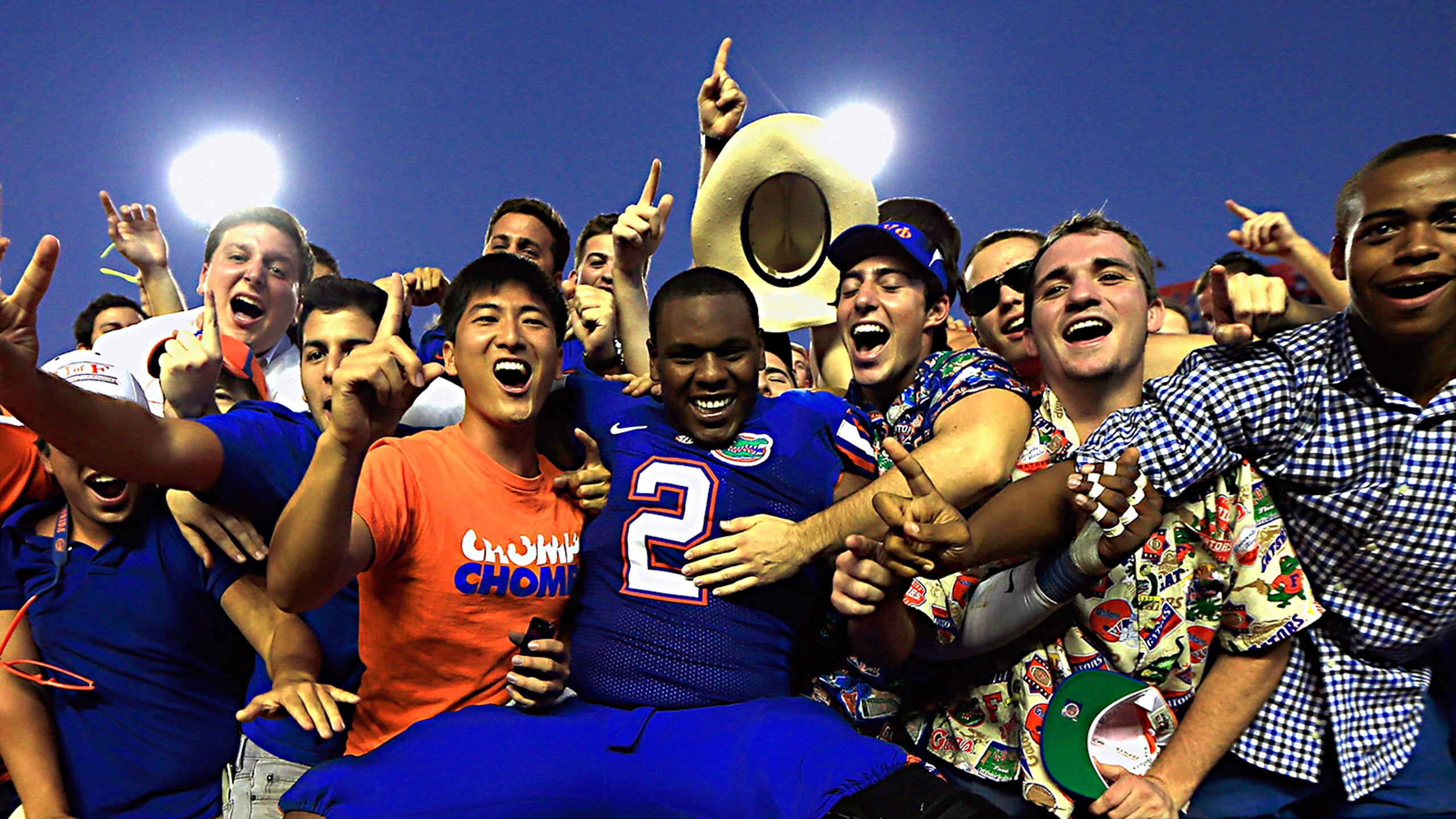 Draft Diary: Dominique Easley tracks his path to the NFL (Part II)
BY foxsports • December 16, 2013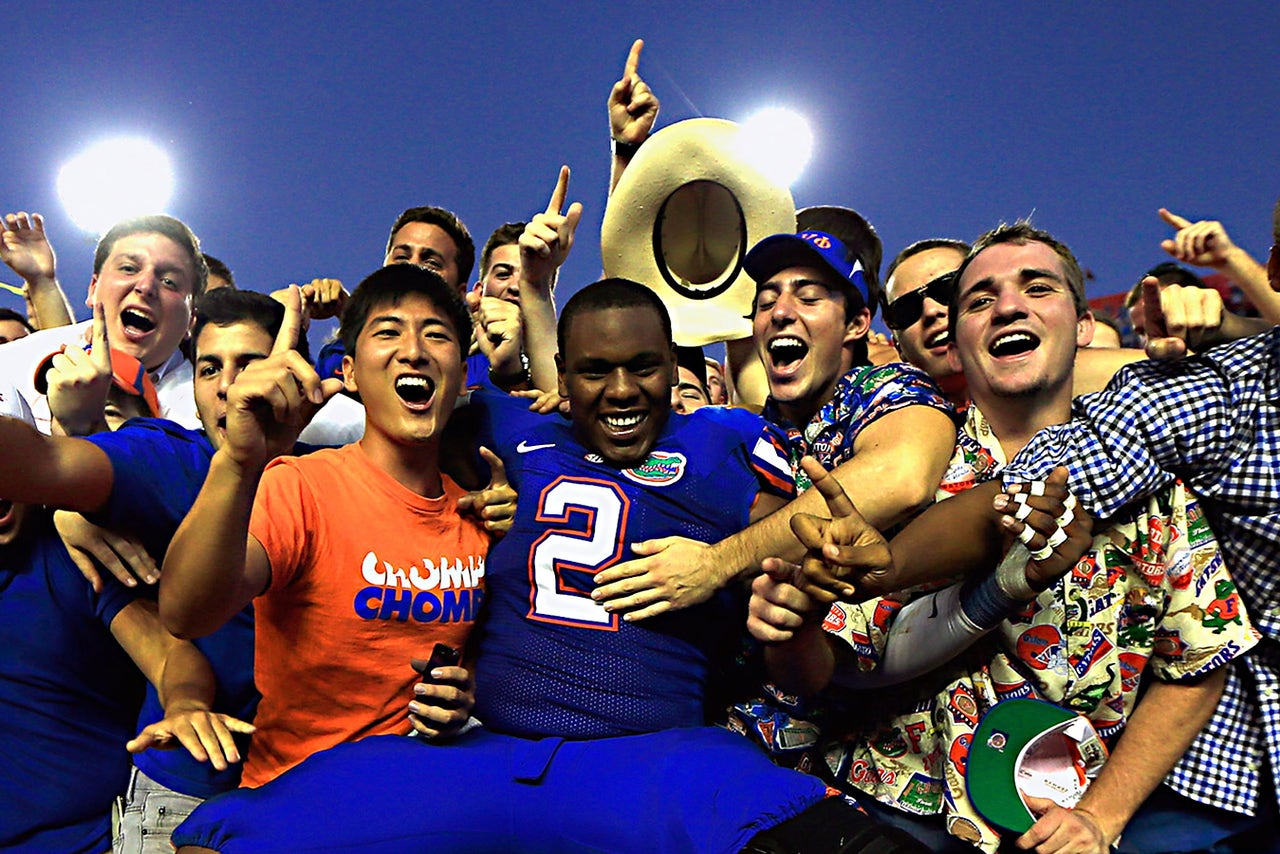 Dominique Easley played defensive tackle at the University of Florida. Easley, who's originally from Staten Island, NY, made himself eligible for the 2014 NFL Draft in November. He teamed up with FOX Sports to do a draft diary. He'll be taking you through the process of the rehab -- from his (knee) surgery performed by Dr. James Andrews to training and preparation for workouts for the draft. You can follow him from now all the way up until draft day. (Part I)
I'm on my seventh week out of surgery and things are going good overall.
I wake up every morning around 8:30, take a shower and massage my knee to release and flush some of the tightness from that night.
I massage my knee myself. The tightness comes from doing any prolonged physical activity or sleeping. Usually it is the worst when I wake up. It is not so much sore as it is tight. So using an anti-inflammatory cream, I rub the lotion all over my knee, putting a lot of pressure on my hamstring insertions and on the lateral side of my knee. I also use a tiger tail, which is like a baker's roller for my legs. The tiger tail is helpful to roll out the tightness for the large muscles like my quads and hamstrings because it give me a lot of leverage and covers more area compared to me using just my hands.
After I get ready, I grab a banana and head to the smoothie place close to the Andrews Institute.
On the way, I'm looking at a scenic drive of the gulf and getting in the zone with my music from Rich Homie Quan blasting in my car. I get a strawberry, banana, peanut butter smoothie with a little yogurt and an enhancer from the smoothie spot.
After I down my smoothie, I start stretching. Then I do my warmup on the bike. When I start my rehab exercises my focus is on getting my strength back in my quads and hamstrings. I also am focusing on getting my flexion in my knee back to normal. I do things like squats, leg press, leg extension, lunges, and shuttles.
Right now I'm lifting 77 pounds of 3 sets of 10 on the single-leg extension for my right leg with a limited range of motion. Every set I go up one stack. This is the most difficult exercise. Usually by the last set my muscles are twitching and I'm sweating. But I put on my head phones and I keep extending my knee through the strain. I also do a single leg press with about 177 pounds with the same kind of sets as the leg extension.
When I do standing squats and lunges I'm focusing on my technique. I put a lot of concentration into my form and controlling my muscles. I do 30 slow and controlled lunges and 30 slow and controlled squats. 
I do fun things in rehab as well. There is a virtual ski game -- kind of like a Wii sports game. It basically is a squatting exercise, but I'm really competitive about any game so I make sure I hold the title for the high score and have every athlete in the institute beat.
Funny thing about me is I stick my tongue out when I work out and lately my biggest complaint is that my tongue starts cramping by the end of my rehab sessions. I know that it might sound crazy, but that's how I can tell if I had a good workout day -- the more I grind, the more my tongue cramps.
I end my exercises on the treadmill walking forward and backward.
On the treadmill, I reflect on how every day I am going to push myself to go harder and harder. Then after working up a sweat, I hop on the VES Sport, which is a compression sleeve that uses air compressed into chambers to reduce swelling.
I didn't use the VES Sport with my first ACL injury. I've always been a fan of NormaTec, Game Ready ice machine and traditional ice with elevation, but the VES Sport has been able to do everything I like and need in one. I feel the compartment factor makes a big difference because it can target compression to the places I need it.  In retrospect, I feel that I have my swelling under control compared to my first ACL injury.
Some of it is because of experience, another reason is because I can be smarter about effective techniques and decisions to help my progress.
After rehab I head back home take a shower and eat an egg white omelet with tomatoes and onions. Then, it's back to flushing out my knee with a soft tissue massage. I relax until my next rehab session, but before I go I have to eat my sandwich which is typically whole wheat toast, Boar's Head maple glazed turkey, turkey bacon, lettuce and Sweet Bay Ray's barbeque sauce.
I get back in the zone with Rich Homie Quan on my scenic drive to Andrews Institute. For my second rehab session, I incorporate upper body and core into my exercises.
After my last rehab session of the day I go home and take a shower, massage my knee and eat dinner. Dinner is usually chicken or fish. I like salmon, tilapia and Mahi Mahi. After I eat is when the fun begins. I turn up the music and my son and I dance. After he gets tired out we lay in the bed until he goes to sleep. I go on the VES Sport again. And if I don't fall asleep in the sleeve, I massage my knee again.
For the most part I do the same thing every day, but I got my mind on my training that is going to be in Boca Raton, Florida. I'll be leaving Gulf Breeze and heading to South Florida to start my training in Boca Raton on Dec. 16. In the midst of the holiday season, the next chapter of my grinding begins.
Even with all the injuries, I'm starting to see my future become real. I am so grateful to be able to have the opportunity to provide for my family.
Since high school I've been dreaming about playing in the NFL and eight years later, I'm in the final stretch for my dream to become a reality. But I don't have time to day dream, I have to get to work. I have a couple months to get my strength back and optimize my athletic skills.
I am so excited to get back to grinding, and after talking to Tony Villani, I know that I will have all the resources to show my athletic ability.
I got my eyes looking forward and right now my next step is my follow up with Dr. Andrews.
At the rate that I'm going, I'm looking forward to two thumbs up.
Follow Dominique Easley on Twitter @MR_ChUcKiE_2
---
---