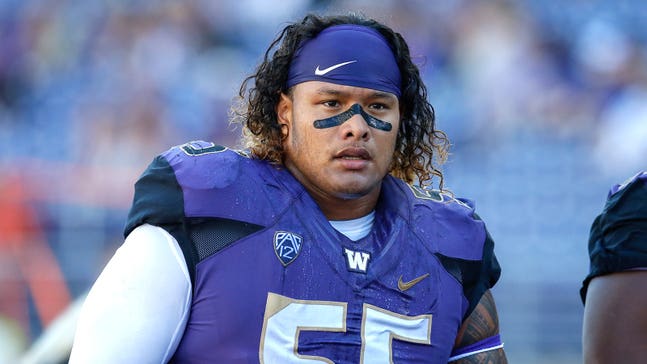 Draft Diary: Danny Shelton tracks path to the NFL (Part I)
Published
Jan. 31, 2015 1:09 p.m. EST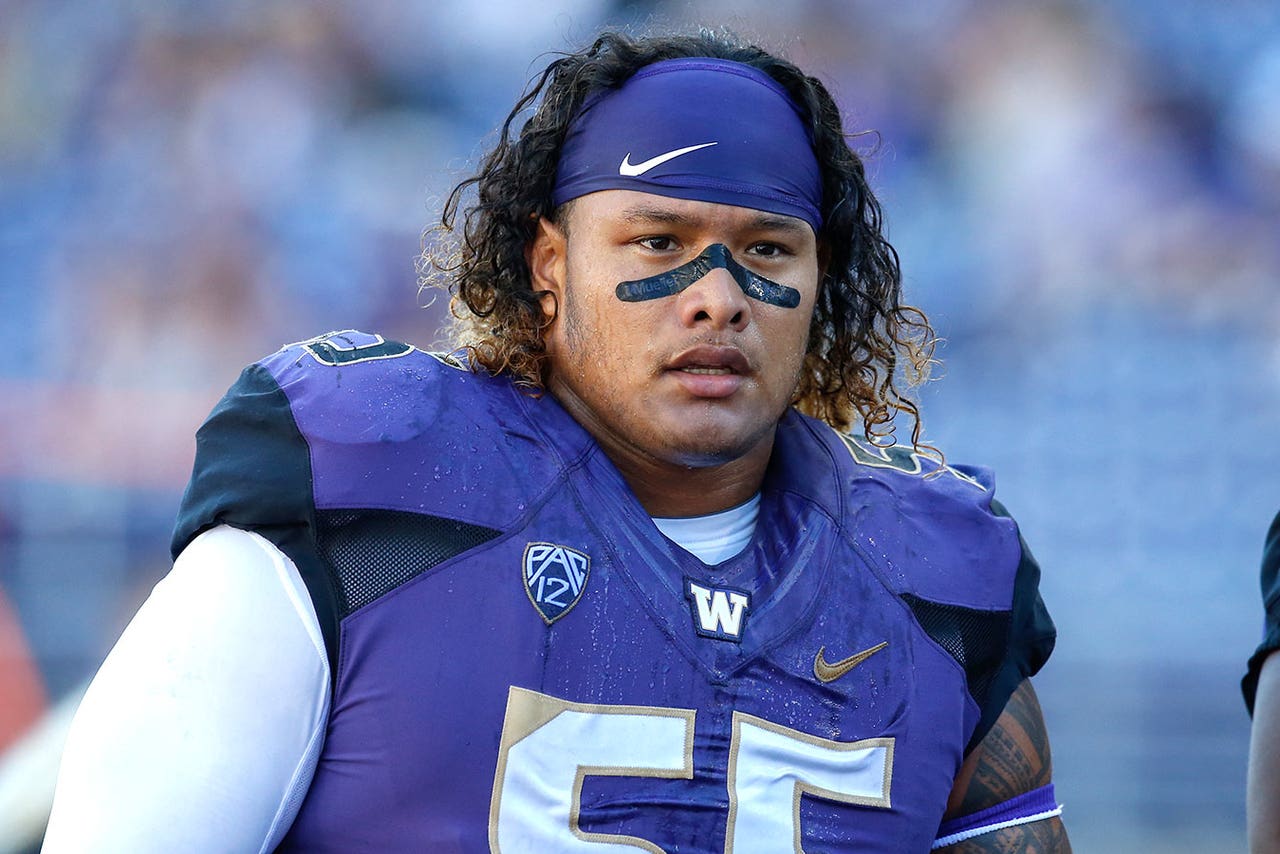 Danny Shelton played defensive tackle at the University of Washington. Projected to be one of the first defenders selected in the 2015 NFL Draft, Shelton will take you through the process of training for the NFL Combine, his pro day and the anticipation for draft day. Follow Shelton on Twitter @Danny_Shelton55.
SAN DIEGO -- Since I got back from the Senior Bowl it has been all business at EXOS training facility.
There were about 10 players that returned to the facility after the week in Mobile and we've been getting our bodies back to normal. Just about everyone who came back from the Senior Bowl was sore, so we've been getting massages and treatment. With a couple of weeks before the Combine, I've been focused on setting new personal records in the 40-yard-dash, shuttle run, L-drill and looking to get the most reps on the 225-pound bench.
Another layer to the draft process is the interviews with teams. We have great coaches who help prepare us on how to work on communicating, conducting yourself off the field and being ready for just about anything in the meeting room. I understand it will be demanding, but I'll be mentally ready.
The Senior Bowl was a glimpse of what's about to come in Indianapolis.
I really didn't know what to expect when I got to Mobile. The only thing I knew was it's a great opportunity to go up against some of the best players in the nation and to be able to be coached by some NFL guys.
Coming in, it was crazy because I got to the hotel and it was three hours of non-stop testing similar to the Wonderlic. Then, I had a lot of interviews with scouts. I didn't get to the hotel until about 9 p.m. and didn't finish until around 12:30 in the morning. When I got to my room, I was totally drained. The first day was a whole new thing to me because I have never been in that situation where people want to hear my voice. Back in college people usually talked with Hau'oli [Kikaha], Shaq [Thompson] or some of the bigger-name guys. So it was cool to experience that.
The next day it was physicals, more meetings and weigh-ins. The weigh-in part was interesting because all of the players are lined up and then walk out in front of 300 people watching, then you get weighed in and they check your height. Once that was over it was back to football.
We wore just helmets and shoulder pads in the first day of practice, but the intensity was really high. People were trying to make big plays to show the scouts that they're ready for the next level. I had to get back into football mode after being in Combine training mode for two weeks straight. It's a whole different process. My goal was to lock in on the details of what my coaches told me to do. It was pretty cool to sit in on meetings with NFL coaches and some of the best players of the country.
Honestly, it was kind of surreal being around some celebrities and guys you see on TV. Seeing them in real life was pretty cool. The next few days, people started to realize we're not out here trying to kill each other, instead we're supposed to prepare for the game. I turned my focus to improving my technique and fixing mistakes from earlier in the week. I tried to learn a lot and make the most of the opportunity.  
This process has just begun, but I have enjoyed it so far. Growing up playing "NCAA" on PS2 and creating guys on "Road to Glory", I always tried to make the perfect NFL player. Now, I'm trying to do it for real.
To be at this point in the process has been a crazy experience, but I'm excited to see where I line up against the best in the nation.  
Make sure to follow Shelton on Twitter @Danny_Shelton55.
---
---