Doug Martin has very real chance to win 2015 NFL rushing title
December 21, 2015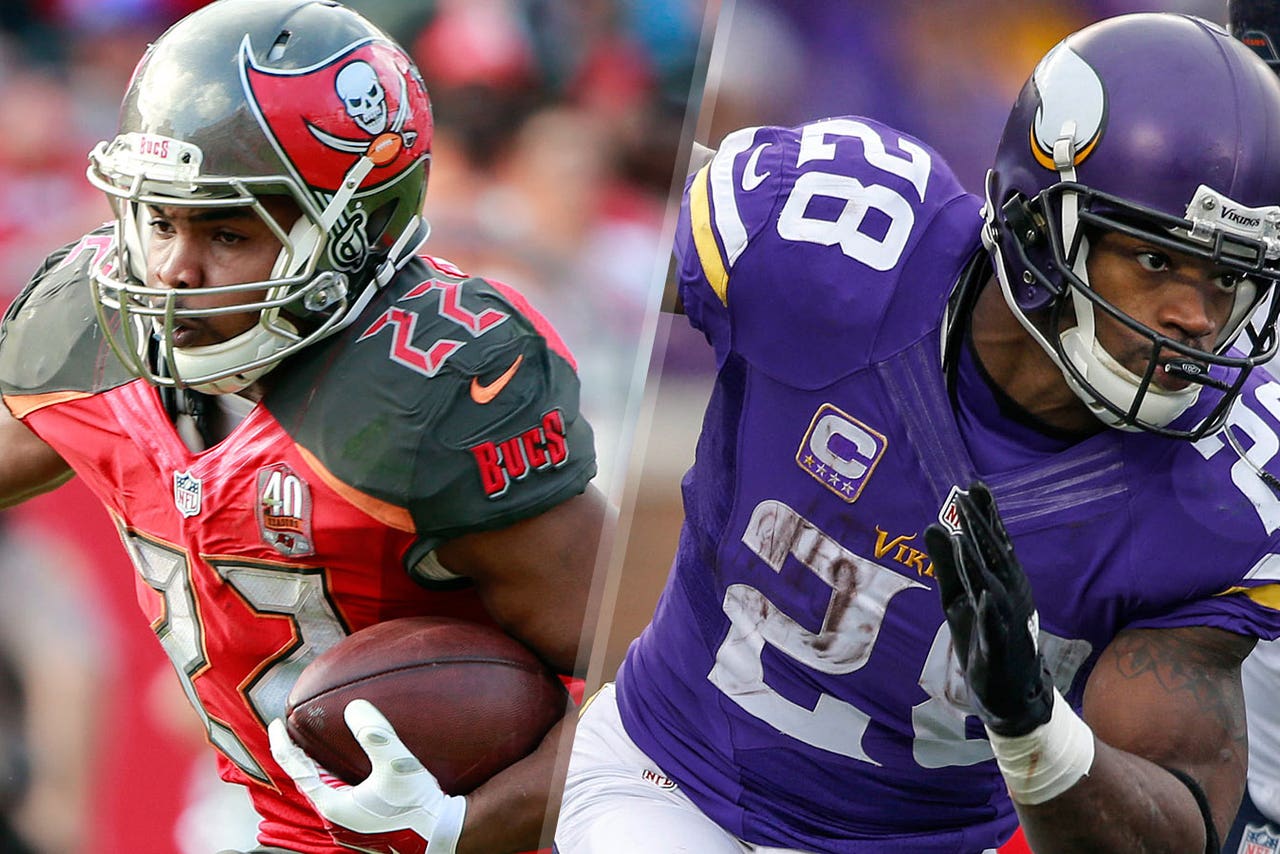 The 2015 NFL rushing title has come down to two players it seems, Adrian Peterson and Doug Martin. While Peterson of the Minnesota Vikings currently holds a 1,314 to 1,305 lead over Martin of the Tampa Bay Buccaneers, there are plenty of reasons to believe that Martin could still come back.
For Peterson, he and the Vikings will face off against the New York Giants and Green Bay Packers in the final two games. While it is worth noting that he tweaked his ankle in Week 15, he seems to be good to go and is expected to play. As for the matchups, the Giants have allowed an average of 114.6 rushing yards per game, ranking them No. 20 in the NFL, while the Packers have allowed 116.6 per game, leaving them at No. 22.
As for Martin and the Buccaneers, they draw the Chicago Bears and the dreaded Carolina Panthers. The Bears have allowed 125.9 rushing yards per game (No. 26 in the NFL), and the Panthers have allowed 90.1 (No. 6 in the NFL).
Now, obviously if this comes down to Week 17, it's going to leave Peterson as the favorite due to a better matchup. With that said, the Buccaneers may be facing a Panthers team who could rest starters potentially. At this point, that's completely up in the air though.
What is pretty amazing to consider is the fact that many were ready to throw in the towel on Martin's career, and now he's right there with one of the best running backs in the NFL for an impressive honor. Can he pull off the upset? It's absolutely a possibility.
---
---