Dominating Rams defense goes second straight game without yielding TD
November 2, 2015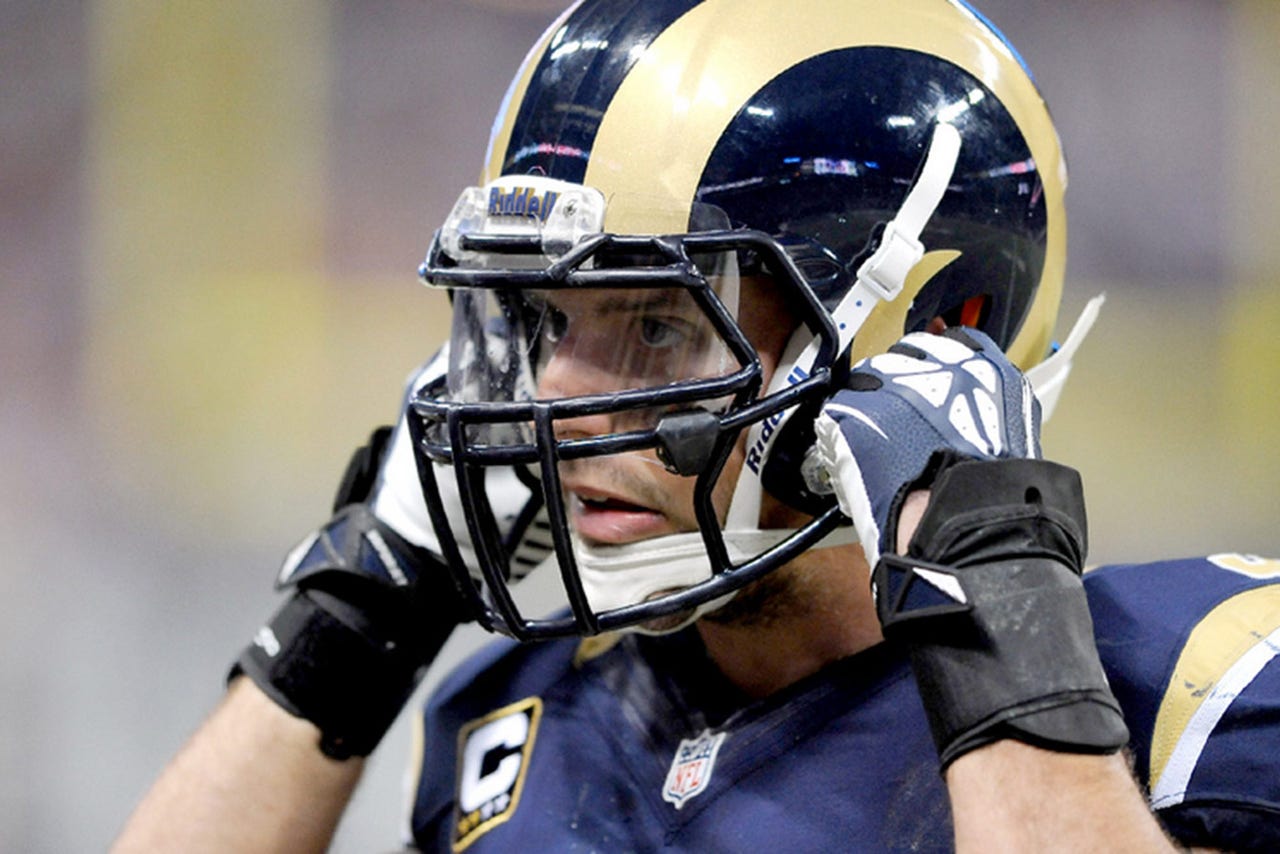 St. Louis Rams coach Jeff Fisher had a simple message for his team after watching his defense permit only a pair of field goals for the second straight game.
"I told the guys inside (the locker room), '12 points in two weeks is too many,'" Fisher said after the Rams manhandled the San Francisco 49ers in a 27-6 romp. "That's the push you have to take."
St. Louis limited the injury-ravaged 49ers to 38 yards on the ground and 189 total yards - the third-lowest total in 3 1/2 seasons under Fisher. 
"We're just playing disciplined football," Rams middle linebacker James Laurinaitis said. "We've just been practicing well, we have a good vibe going when we meet together. And guys are just worried about Ws instead of individual statistics."
The Rams allowed a field goal on San Francisco's opening possession before slowly asserting control. Nose tackle Michael Brockers and Laurinaitis combined to tackle running back Mike Davis in the end zone in the safety following a bull-rush up the middle by Brockers.
"When your nose tackle throws the center back three or four yards, and you're unblocked it's really easy," Laurinaitis said. "Just don't miss the layup."
St. Louis wound up forced the 49ers to punt 10 times while yielding 11 first downs and has surrendered a league-low eight touchdowns through its seven games.
"This is what we really expected this year with this team," Laurinaitis said. "It feels good, but there's also that part of you where you know you're not finished yet. But it's a nice change."
---
---