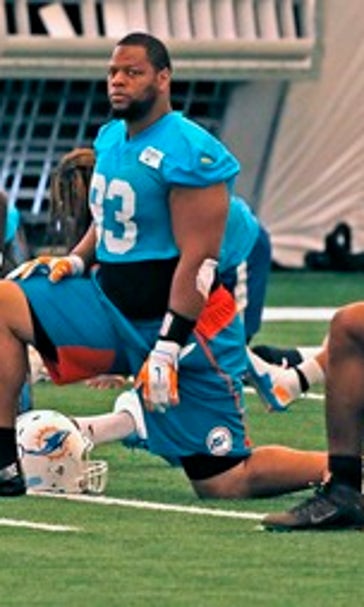 Dolphins counting on comebacks by DEs Wake, Williams
BY foxsports • September 6, 2016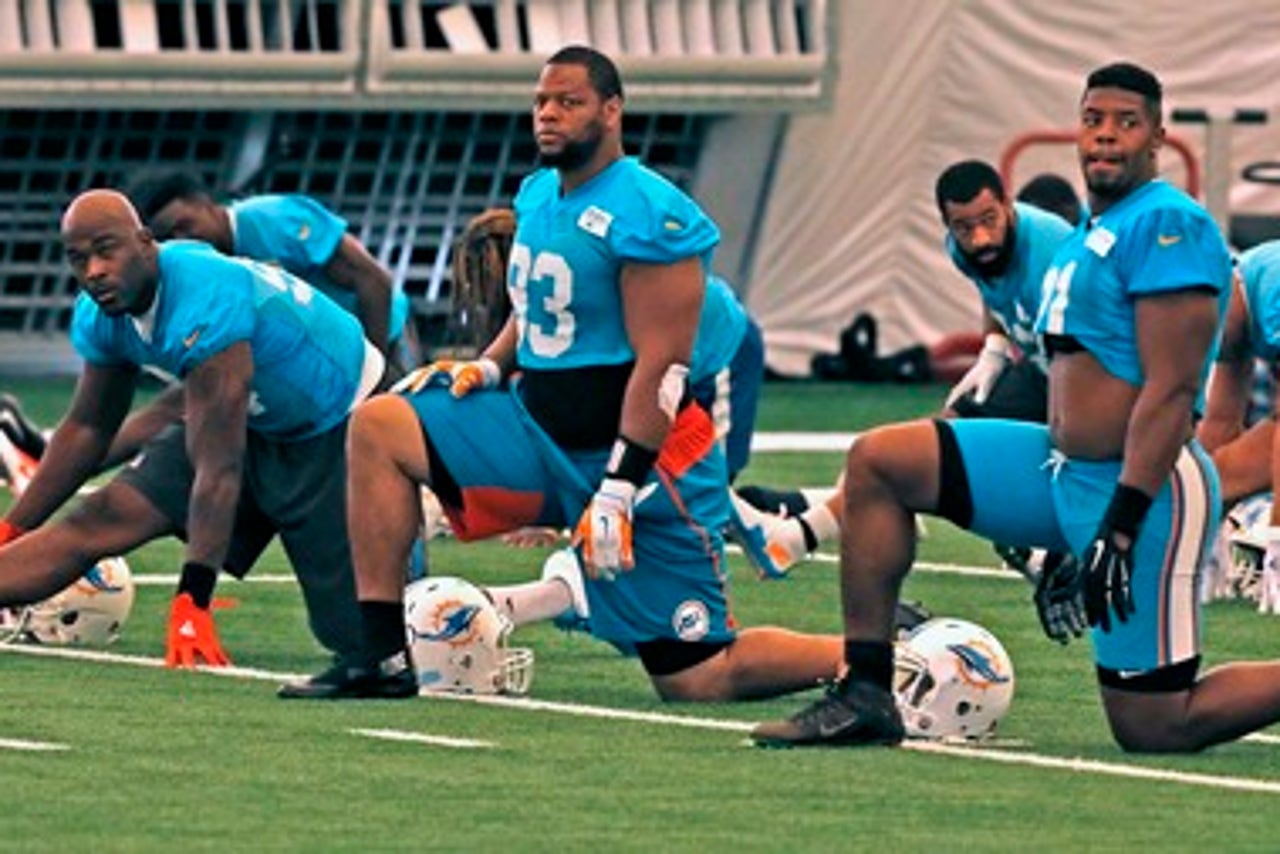 DAVIE, Fla. (AP) During an arduous recovery from Achilles tendon surgery, Cameron Wake dealt with the frustrations of being bedridden, the demands of grueling therapy and persistent questions about whether he could come back.
After 10 months of rehab, he's ready with an answer.
Teammate Mario Williams' rehabilitation will take longer; he's trying to repair a reputation for inconsistent effort.
The two Miami Dolphins defensive ends, both four-time Pro Bowlers, will play pivotal roles in Sunday's opener at Seattle. But the real opponent is Father Time, and the pair of thirtysomethings are racing the clock, anxious to show they can still reach the quarterback before he gets rid of the ball.
They've noticed the onus on them.
''What about everybody else?'' Wake said. '''Hey, Mario! I guess we're the only guys playing this week.' It's not just us two. It's everybody.''
But with the Dolphins trying to end a seven-year playoff drought, they're counting heavily on production from their veteran ends, part of a front four regarded as the deepest and most talented unit on the team.
The line is anchored by tackle Ndamukong Suh, another four-time Pro Bowler. But it is Wake, 34, and Williams, 31, who are expected to pressure the passer and compensate for deficiencies in the secondary, including a rookie starter at cornerback.
That's a lot to put on two aging players in comeback mode.
Williams has 96 career sacks but totaled only five last year in Buffalo under new coach Rex Ryan. At times Williams complained about his role and seemed disinterested.
When the Bills deemed him expendable, he signed a $17 million, two-year deal with their AFC East rivals.
He's not keen to talk about his departure from Buffalo.
''That was last year,'' Williams said. ''At this point it's all about this year, and all about us moving forward. None of us is going to talk about anything that is irrelevant.''
Dolphins defensive coordinator Vance Joseph coached defensive backs with the Houston Texans when Williams played there. He believes the move to Miami has been good for Williams.
''I've seen Mario from day one being fully engaged in what we're doing,'' Joseph said. ''Sometimes players just need a new change; they need a change of environment. Mario wants to rush the passer, like most defensive ends. He's rushing the passer here so, so far, so good.''
When it comes to effort, no one has ever questioned Wake. He continued pursuing Tom Brady on one good leg on the play when his Achilles tendon ruptured against New England in Week 8 last year.
Then began an offseason he described as the longest of his career.
''I try to put it in the back of my head, but it's the reality - it has been a long time since I've played an actual game,'' Wake said. ''I've run through that last play a billion times in my mind, and I feel like I've gotten over it. I've got to move forward.''
Wake said the most difficult part of the injury was accepting restrictions - the inability to play, or walk, or worse.
''For a doctor to say, `Hey, you can't work out. You can't get out of bed. You can't walk around, you can't, can't, can't' - that's like a four letter word to me,'' Wake said.
Now that he's healthy again, the Dolphins want to keep him that way. He played in only one preseason game and will be used as a pass-rush specialist, at least initially.
Williams' snaps will also be limited, and both players say they're fine with being part of a rotation that will also include Jason Jones, Andre Branch and Terrence Fede.
''As long as we are out there and we're fresh and we are humming, keep us out there, take us out, rotate, whatever,'' Williams said. ''As long as we are causing havoc and creating chaos, that's fine with me.''
At 6-foot-6 and 300 pounds, as he begins his 11th season, Williams can probably use a break now and then.
Even to the 6-3, 263-pound Wake, Williams seems large.
''That's a lot of individual to deal with,'' Wake said. ''I'm glad he's on our side.''
Said Williams of Wake: ''His leadership is something that I need.''
They compliment and complement each other, and they'll be coming from opposite flanks, trying to reach the quarterback and the playoffs by warding off blockers and doubters.
---
AP NFL website: www.pro32.ap.org and http://twitter.com/AP-NFL
---
Follow Steven Wine on Twitter: http://twitter.com/Steve-Wine. His work can be found at http://bigstory.ap.org/content/steven-wine
---
---