National Football League
National Football League
Discipline looks like problem for Seahawks
Published
Nov. 8, 2011 2:24 a.m. ET

Pete Carroll's 2-6 record with the Seattle Seahawks is the worst of his career though eight games as a head coach in college or the NFL.
Now he's getting asked if the penalties, costly turnovers and occasional sideline confusion that's forced timeouts to be squandered are the sign of an undisciplined team.
''I think in our efforts we've erred some and made some mistakes. And it's not always the discipline. Sometimes it's going to be our mistakes as a coaching staff trying to get something done special and we don't get the right communication in,'' Carroll said on Monday.
''... When you have penalties that's the word that comes up and I think we can be better. We can do better in our areas. So we're all working at it, all taking responsibility for it.''
The Seahawks dropped their third straight game on Sunday, 23-13 in Dallas.
At 2-6, they are well back of San Francisco (7-1) in the division race with seemingly very little tangible to play for when the second half of the season begins this week at home against Baltimore (6-2).
Carroll said Monday the things that can hold a young team back are doing just that and acknowledge how small Seattle's margin for error actually is with a young, overhauled team. Seattle can't afford the numerous penalties it has racked up or the turnovers it has committed.
After 10 more penalties on Sunday, seven in the second half, the Seahawks are up to second in the NFL this season with 70. They've had 29 in the past three games and six games already this season with eight or more penalties.
By comparison, during Mike Holmgren's decade as Seattle's coach, the Seahawks had more than four games with eight-plus penalties in a season just once: 2005 when the Seahawks had five games with eight or more penalties on their way to winning the only NFC championships in franchise history.
Because of its talent, that Seattle team could get away with those mistakes. This one can't.
''Our margin has been very, very narrow and that's why a couple penalties or a turnover or a kicking game situation can make the difference in the game,'' Carroll said.
Penalties are not the only thing holding back Seattle. Carelessness with the football flared up Sunday with quarterback Tarvaris Jackson throwing a season-high three interceptions, all coming in the second half. The last one came on a desperation pass late in the game, but the other two were costly and led to 10 points for the Cowboys.
Carroll said one of the interceptions, a throw intended for Sidney Rice, could have been the result of Jackson's pectoral injury suffered a month ago against the New York Giants. Carroll said the underthrown pass that was picked off by Terence Newman was the first time Jackson tried to make an off-balance throw like that since the injury.
''He's not been in that situation in practice where he really got out of whack and tried to chuck one of those. We've been very careful,'' Carroll said.
''In the game, I think we found out that was a situation that we need to learn from. The ball didn't travel like it normally does. He doesn't have the same velocity that he's had and there's no question about that. But he's managing very well under the circumstances to play the game and make good choices for the most part.''
If there was a bright spot for the Seahawks on Sunday it was the resurgence of a running game that's been absent for most of the past two seasons.
Marshawn Lynch had his first 100-yard game in the regular season since coming over from Buffalo in a trade last year with 135 yards rushing on 23 carries. He was the first Seahawks back to top 100 yards in a regular-season game since Justin Forsett in late November 2009 when he ran for 130 yards against St. Louis.
Seattle's 162 yards rushing as a team were the most since Carroll arrived - with the exception of last season's NFC wild card game against New Orleans.
''We made a conscious effort to do something, they saw it happen and they saw the results of it,'' Carroll said. ''So we're hoping to build on that.''
---
Follow Tim Booth on Twitter: http://twitter.com/ByTimBooth
---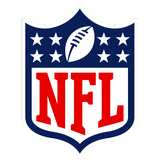 Get more from National Football League
Follow your favorites to get information about games, news and more
---