National Football League
National Football League
Diehl apologizes for DUI charge
Published
Jun. 12, 2012 1:00 a.m. ET

Remorseful, embarrassed and bitterly disappointed in himself, Giants guard David Diehl stood in front of his locker Tuesday and apologized for ''a bad decision'' that resulted in his being arrested for driving under the influence of alcohol.
The leader of the Super Bowl champions' offensive line addressed a media throng and said he hoped people would not judge him by this one mistake.
''I'm accountable. I take full responsibility,'' the 10-year veteran said. ''This is the last thing I want anyone to do is judge me on one incident in my life.
''If anyone understands the magnitude of this situation, it's me. I never make an excuse for anything; I never have ...
''This one decision does not reflect who I am as a person.''
Police say they received calls about a car accident in Queens around 8:45 p.m. Sunday. When they got there, they found a BMW had struck several parked cars, and that Diehl was the driver.
He failed a breath test, was arraigned on two counts of impaired driving, and must return to court on July 26, when the Giants are opening training camp in Albany. His license has been suspended.
''Every decision you make, you have to make the right decision,'' Diehl added. ''Obviously I didn't.''
Diehl expects to hear from the NFL about the arrest, but he is not likely to be suspended. DUIs fall under the NFL's substance abuse policy, which states that a first DUI, absent any aggravating circumstances, generally results in a fine of one game check up to a maximum of $50,000 - pending a resolution in court that establishes an alcohol-related violation of the law.
Subsequent violations, or aggravating circumstances in an initial DUI, would result in increased discipline, including possible suspension.
Diehl will be subject to a mandatory evaluation by league substance abuse program clinicians to determine whether he should be entered into the program for treatment and counseling.
Diehl noted that in 10 years with the Giants, he has always reflected the high standards set by the organization, but that now he recognizes how ''people will question who I am as a person and question my character.''
''All I can do is take this head-on, be accountable, face up to this,'' he said. ''I'm not running, not hiding.''
Coach Tom Coughlin spoke with Diehl, who he considers one of the Giants' ''exemplary citizens.''
''He is a very proud young man, as you know,'' Coughlin said. ''He is very sorry for what happened. I think that he understands it completely and ... he is going to be a very, very good spokesperson for trying to help young people understand that his mistake could be avoided in whatever way possible. He is a guy who we have always been able to count on and he will learn from his error.''
Few Giants have been more involved in the community or with charity work than Diehl, and he emphasized Tuesday that he has always been ''a positive role model.''
''I am going to show the people who are behind me that I am not going to make mistakes,'' he said. ''I've worked extremely hard for people to see me as a positive role model. I will make sure everyone will see the kind of character person I am.''
Notes: Tight end Jake Ballard, who was waived injured by the Giants on Monday, was claimed by New England on Tuesday. But he will miss the 2012 season after tearing up his left knee in New York's Super Bowl win over the Patriots. ... Rookie WR Rueben Randle, the team's second-round draft pick, had a strong mini-camp practice. Randle could be a starter this season if Hakeem Nicks is slow to recover from a broken right foot. ... Several veterans barely practiced or did not take the field at all, including defensive linemen Osi Umenyiora and Shaun Rogers.
---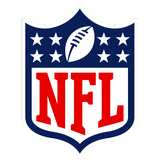 Get more from National Football League
Follow your favorites to get information about games, news and more
---