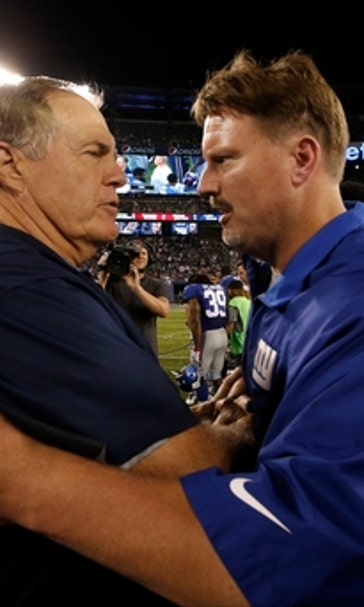 Despite excellent preseason, Giants' King waiting for cuts
BY foxsports • September 2, 2016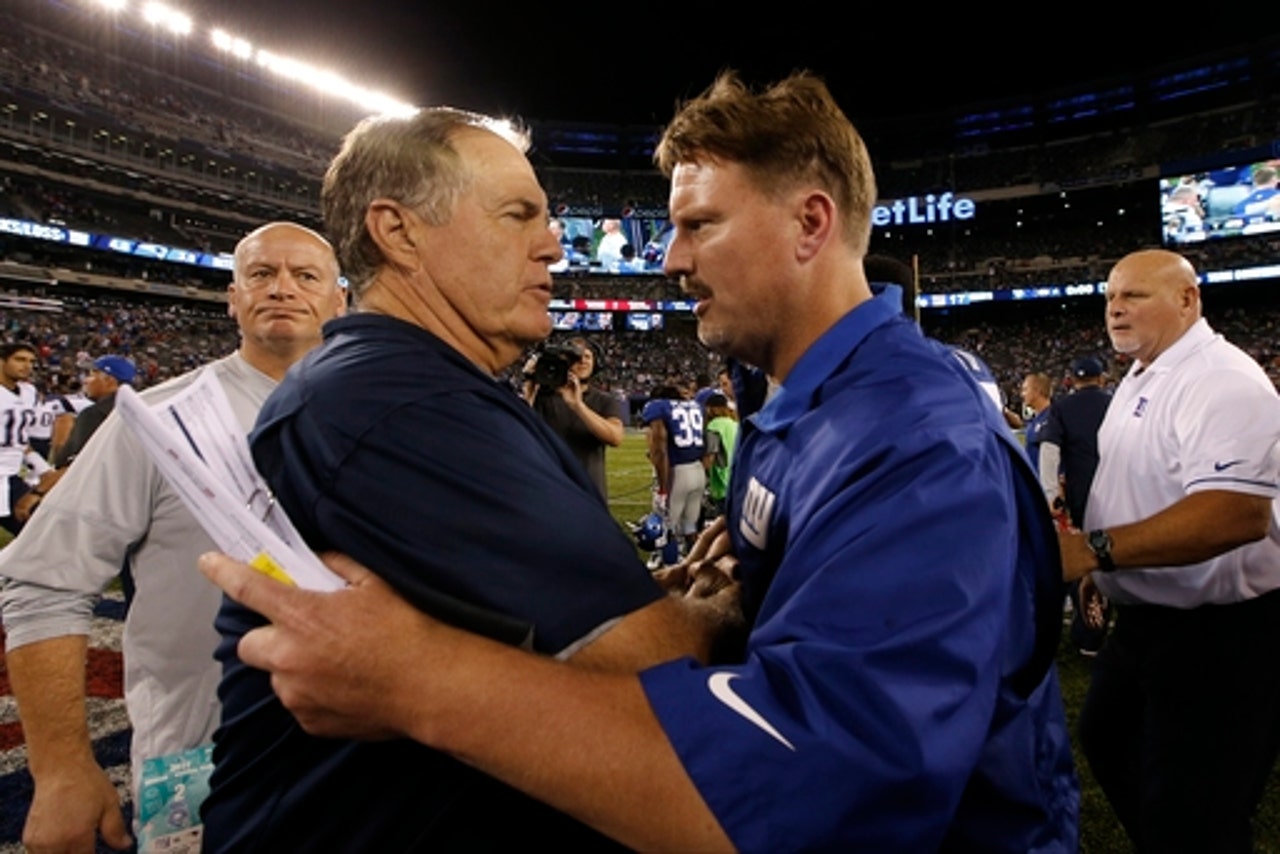 EAST RUTHERFORD, N.J. (AP) Looking at the New York Giants' preseason statistics, wide receiver Tavarres King seemingly deserves a spot on the 53-man roster.
The 26-year-old who spent last season on the practice has been one of the biggest surprises of training camp. He led the offensively challenged team with seven receptions for 126 yards and three touchdowns.
The Giants had only six touchdowns in the entire preseason, and one of those came from the defense. King had three of the four passing touchdowns, with the total coming in the last two games, playing a big part in New York's only two wins.
So while the receiver corps seems deep with Odell Beckham Jr., rookie Sterling Shepard, Victor Cruz, Dwayne Harris and second-year pro Geremy Davis, King deserves a spot in the mix.
King isn't counting the money from his Week 1 check just yet.
''I still don't know what is going to happen,'' King after the Giants beat the Patriots 17-9 on Thursday night in the preseason finale. ''Like I said, it is my job to keep playing at 110 percent and let the chips fall where they may.''
There is some truth to that. Veteran James Jones led the Giants in receiving in the preseason last year and did not make the 53-man roster.
The Giants need to reach the limit on Saturday. Coach Ben McAdoo said Friday the toughest decisions will involve the wide receivers, linebackers and running backs.
The three other receivers left on the roster are rookies Roger Lewis Jr., Darius Powe and Anthony Dable. Lewis had the other receiving touchdown for the Giants.
King thinks his performance in training camp speaks for itself, highlighted by a 59-yard catch and run for a touchdown Thursday night.
''I am a guy that has just kept his head down and done everything that was asked of me,'' he said. ''Kept it positive the whole way through, so hopefully all of that plays into my favor.''
King has been through final cuts before with Denver in 2013, Carolina the following year and Tampa Bay last year. He has never made a roster after training camp, but he played in two games with the Bucs in 2014. He has two regular-season catches for 13 yards.
Waiting, though, is difficult.
''You don't want anyone calling your phone or anything like that,'' he said. ''I am just going to kick back, relax and try to take my mind off of everything.''
McAdoo said there would be meetings over the next 24 hours to discuss the roster, although players have been graded and ranked throughout training camp. The rookie head coach refused to discuss any player individually when asked about surprises and improvement.
''Well, I'm not sure I want to let the cat out of the bag, so to speak,'' McAdoo said. ''I want to be smart on what I say about players fighting for jobs. We haven't had an official meeting on that just yet.''
NOTES: OT Will Beatty, who was signed Wednesday, will work at a number of positions this week in trying to get into game shape for the opener against Dallas on Sept. 11. ... Rookie S Darian Thompson, who injured a shoulder against Buffalo in the second preseason game, is making progress. He was penciled in as a starter, but McAdoo said he will have a limited role next week. .... The only injury Thursday was a sprained ankle to backup OT Jake Rodgers.
---
AP NFL website: www.pro32.ap.org and www.twitter.com/AP-NFL
---
---