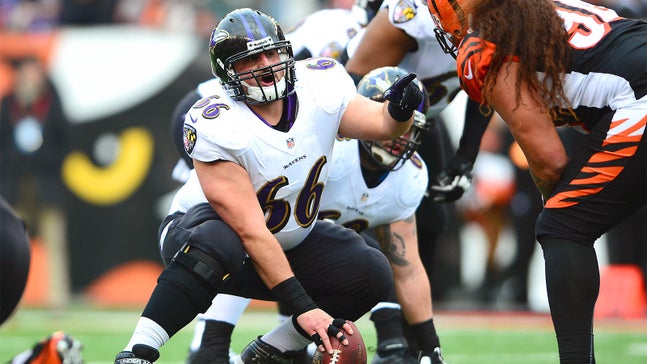 Denver building around new center Gino Gradkowski
Published
May. 30, 2015 11:37 p.m. EDT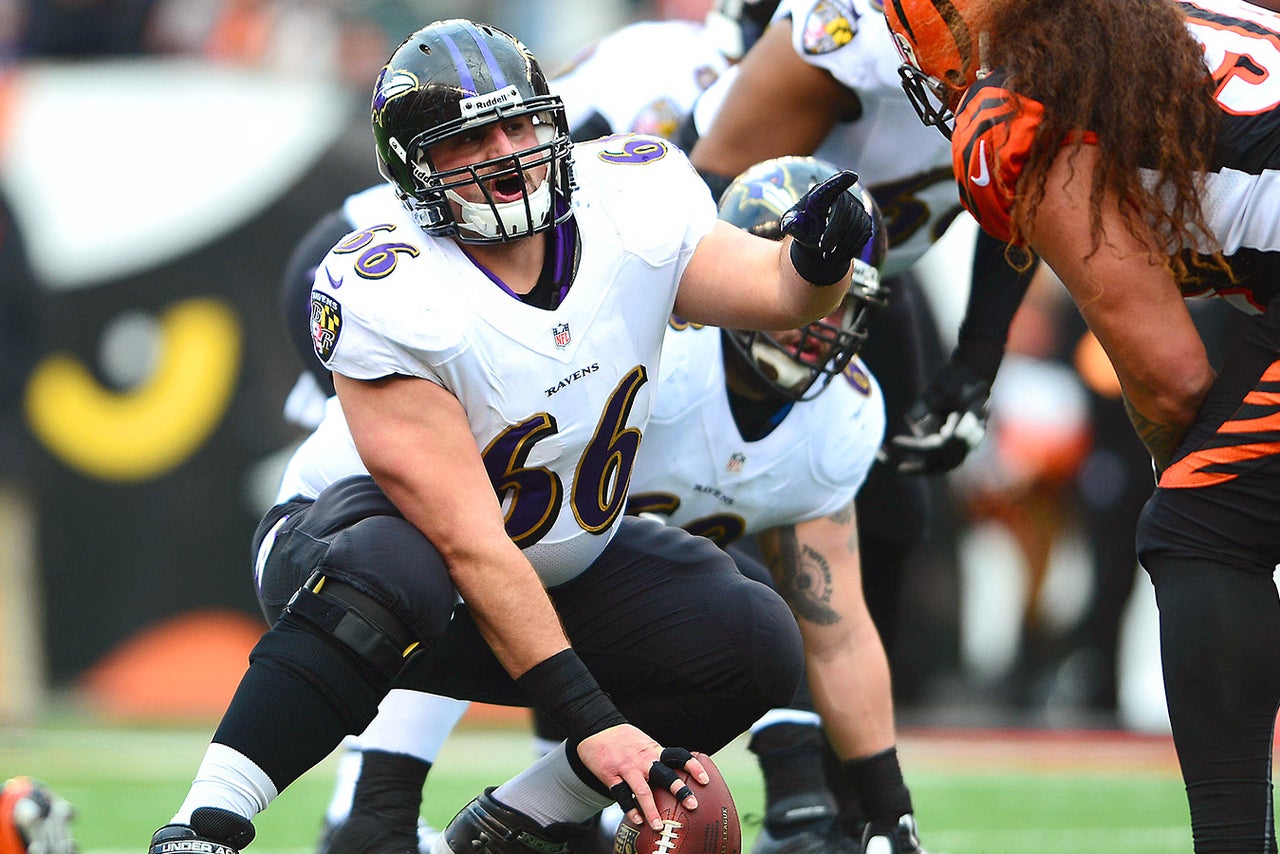 Gino Gradkowski could very well become Peyton Manning's fifth center since 2012.
He could also end up being the last center the Broncos need for a very long time. Despite a mix-and-match 2014 season, the former Ravens lineman started all 16 games in Baltimore the year before.
Denver could use that dependability now more than ever.
"I had a lot of great experience the 2013 year," Gradkowski told CBS 4 in Denver. "Didn't miss a snap, played over 1,100 snaps, gained a ton of experience, played against great D-linemen. So, that helped me a ton."
It could help him land another starting gig, too. Gradkowski is the only center on the roster who has taken snaps in an NFL game. He also has experience working in Gary Kubiak's offense from their time with the Ravens.
"I was around him (in Baltimore)," Kubiak said. "He did start 16 games a year before, so he's played in a lot of big football games. I think he moves real well. I know he's very bright. He knows our system. I knew he'd come in here and be very competitive from that standpoint."
It's no wonder, then, that the Broncos dealt an undisclosed 2016 draft pick for Gradkowski. He knows exactly what Kubiak wants -- a luxury given the current state of the team's offensive line.
---
---