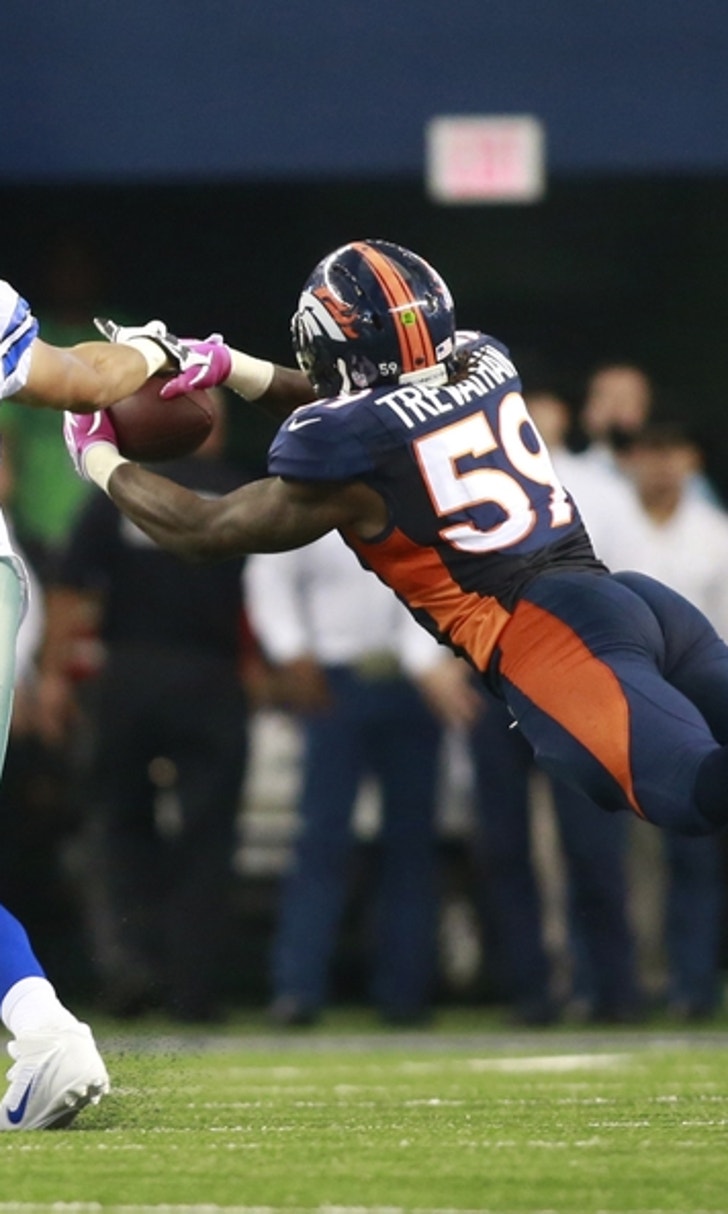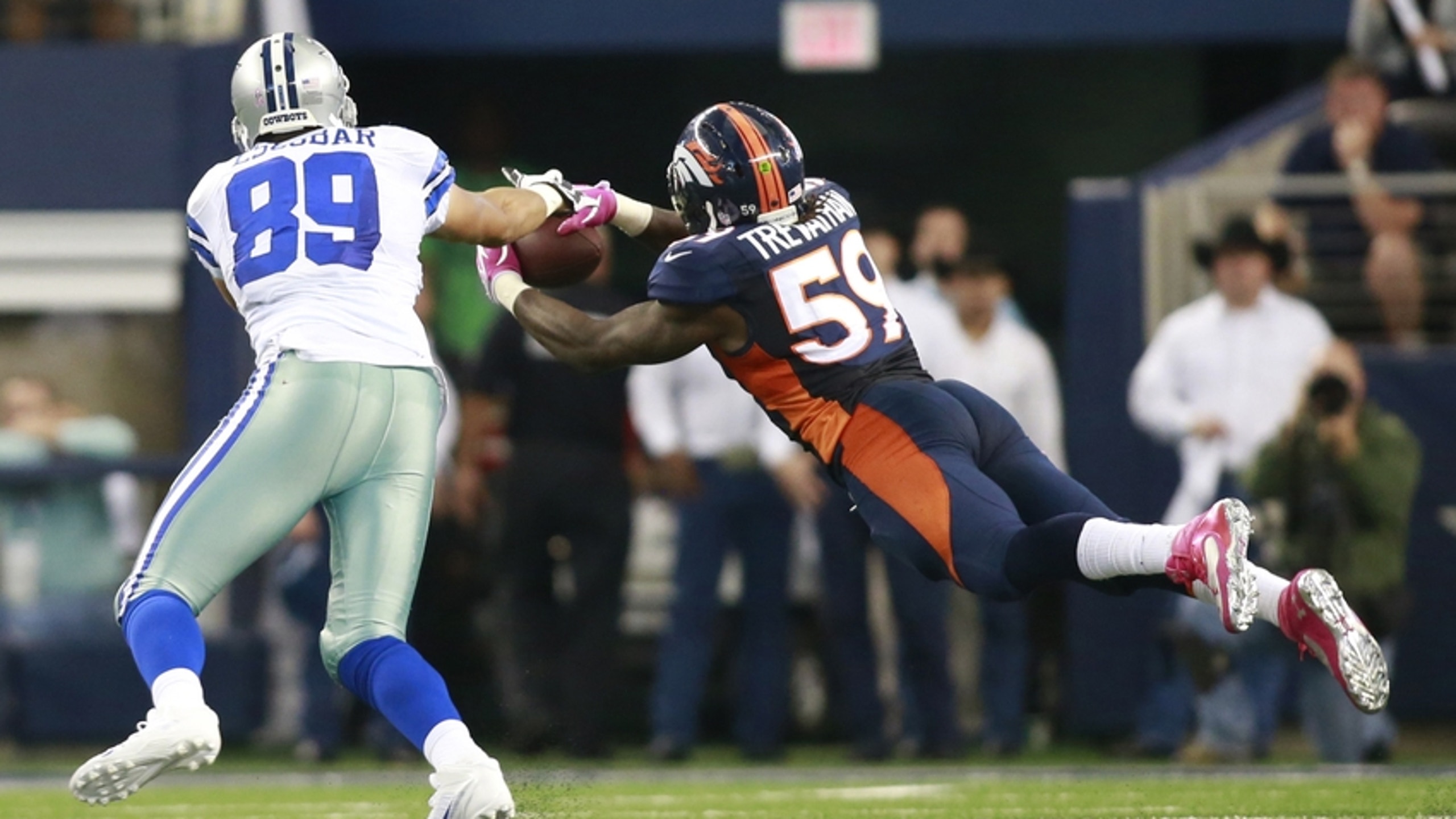 Denver Broncos Christmas Special: John Elway's 11th Best Roster Move
BY Fansided and Cameron Parker/FanSided via Predominantly Orange • December 15, 2016
We continue the Denver Broncos Christmas special with John Elway's 11th best roster moves of all-time. All his moves are an attempt to establish greatness.
The Denver Broncos executive John Elway made a slew of moves in the third day of the draft in 2012. Elway drafted both Malik Jackson and Danny Trevathan to compete in camp, but no one would predict how instrumental both players were in getting to and winning Super Bowl 50.
Defensive linemen Jackson and linebacker Trevathan were two of the more underrated players in the Broncos defense the past few seasons.
Hailing from the Tennessee Volunteers, Jackson was a versatile talent, but clarity on his position was unclear. Jackson quickly moved up the depth chart playing alongside Derek Wolfe.
One of the unsung traits of Jackson in his time with the Broncos, is uncanny ability to bat balls down at the line of scrimmage. Von Miller deserves more credit over anyone for his performance in Super Bowl 50, but one fumble in particular rolled into the endzone.
Jackson fell on the ball in the endzone to result in a touchdown. This was Jackson's best memory, in my opinion. Here are all the highlights from Super Bowl because all Broncos' fans love this memory.
Before Broncos drafted Trevathan out of Kentucky, there was another player on the roster who was a wildcat: Wesley Woodyard. Both Trevathan and Woodyard are similar in style; however, Trevathan's talent to cover tight ends and running backs separates him from Woodyard.
Trevathan took the starting job from Woodyard, once free agency hit. One of the fondest memories of Trevathan's career in Denver came in Dallas against the Cowboys. Trevathan laid out for an interception of Tony Romo in the highest scoring game involving the Broncos in my recent memory.
Elway's greatness in the draft process to find the mid-round gems is why Danny Trevathan and Malik Jackson reach 11 on this list. In evaluating Elway as an executive, he does a tremendous job of finding the diamond in the roughs. Jackson and Trevathan are lower on the list, since they are not on the current roster. However, their presence in shaping a third Super Bowl should not go unnoticed.
Up next on Elway's greatest roster moves is number 10. Tune in tomorrow.
More from Predominantly Orange
This article originally appeared on
---
---