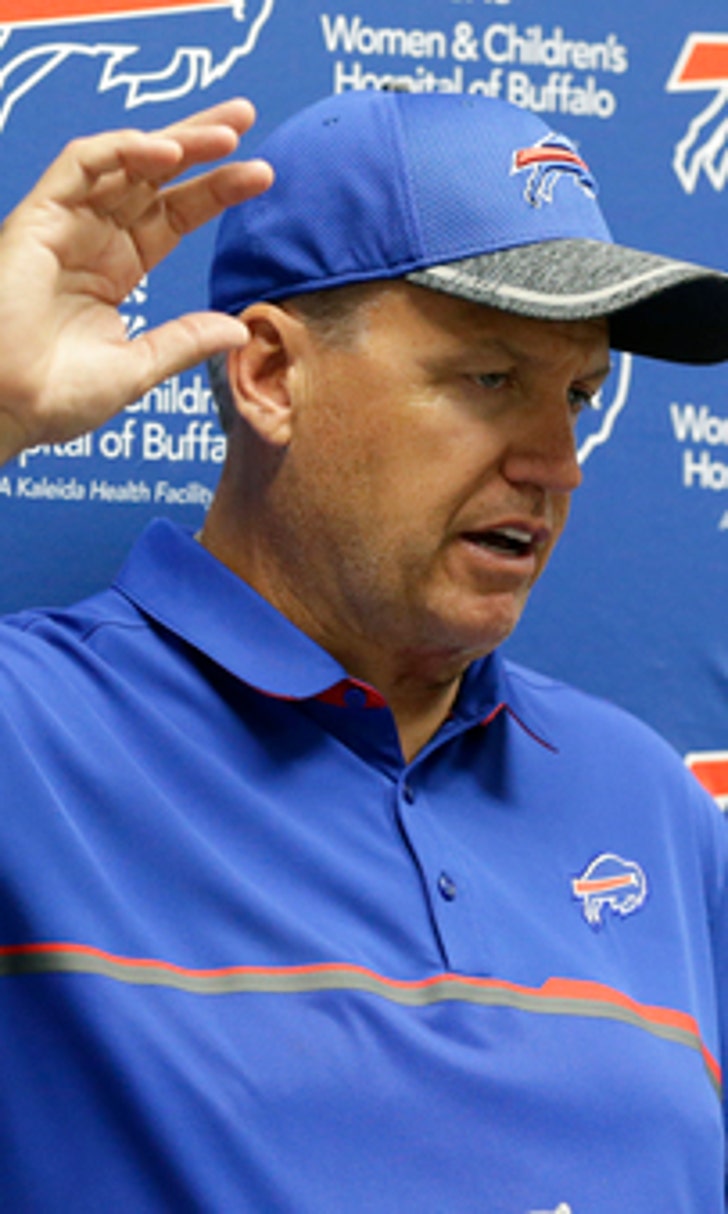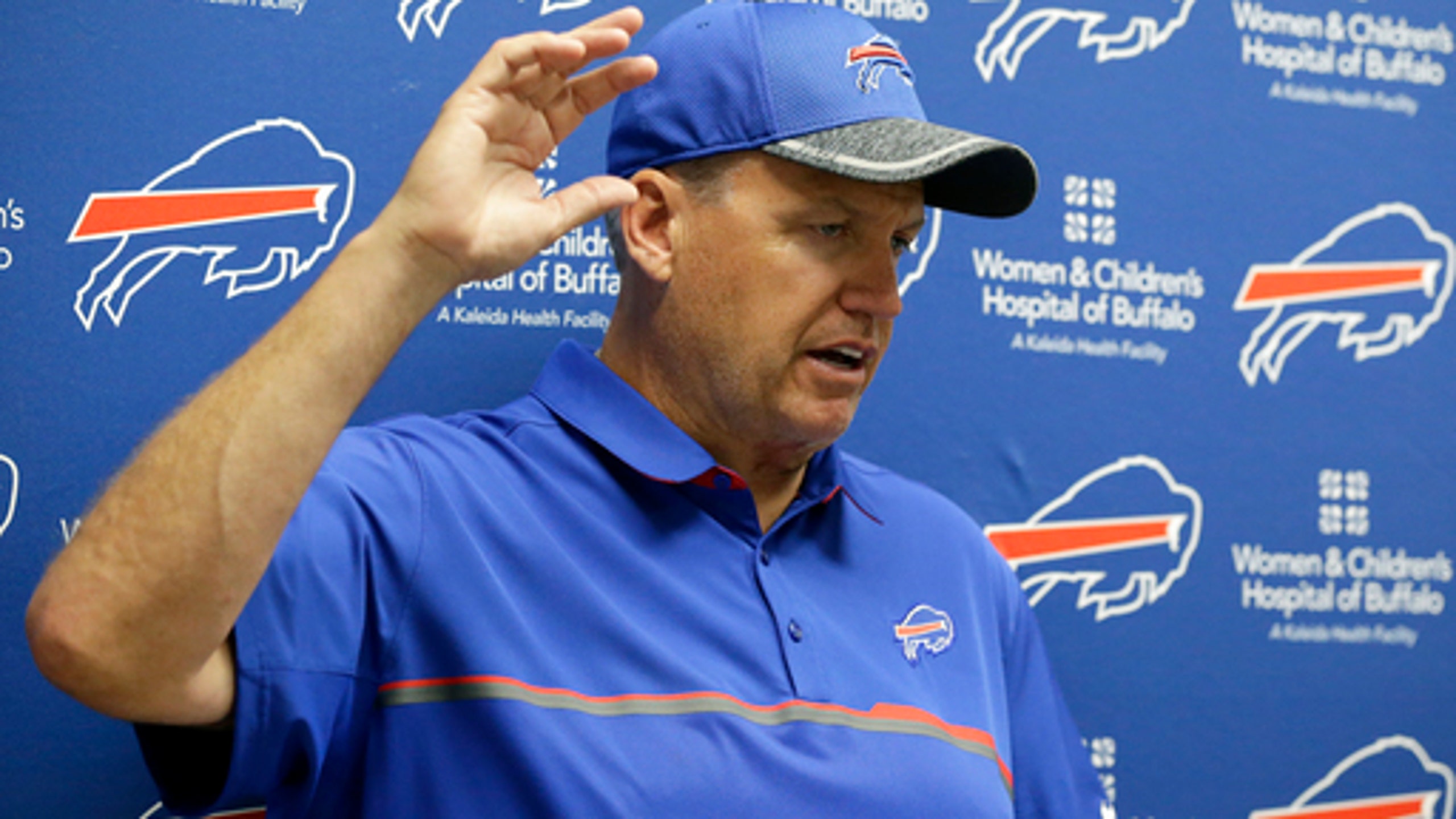 Defiant Rex Ryan vows to put last year's struggles behind
BY foxsports • August 31, 2016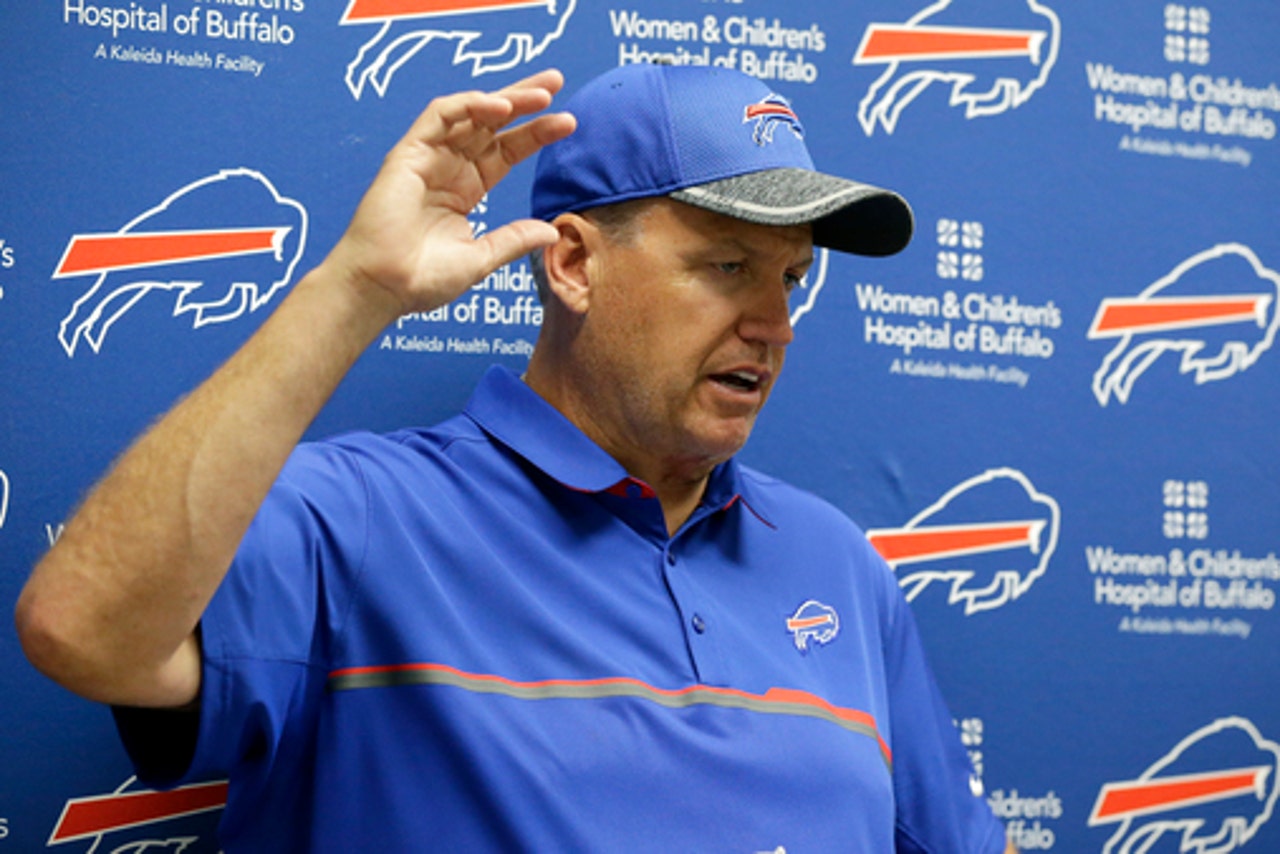 ORCHARD PARK, N.Y. (AP) Rex Ryan hasn't jumped out of any airplanes this offseason. And the Buffalo Bills coach hasn't munched on dog biscuits, or issued any bold proclamations of building a bully.
That was last year.
It was a season which began with hype-driven, sky-high expectations following Ryan's hiring, and ended with an enormous thud following an 8-8 finish and his reputation as one of the NFL's top defensive minds questioned.
If the experience had a sobering effect, Ryan wouldn't acknowledge it: ''Nah, not a chance,'' he said.
Even though he's reined in his larger-than-life personality, Ryan remains defiant, perhaps even more than ever.
What stings is not the criticism he attracted for how his pride-and-joy defense unraveled because of on-field miscommunication and players openly questioning his approach. What gnaws at his core, Ryan told The Associated Press this week, is realizing for the first time in 11 years as an NFL coach or coordinator he wasn't true to himself.
''Nope, not even close. And it hurt,'' Ryan said, noting he made the mistake of attempting to twin his philosophy with the Jim Schwartz-coached scheme the Bills' high-priced defense thrived under the previous season.
''I wish I had to do it all over again, but the fact of the matter is we don't,'' he said. ''But this year's a brand new one. And like I've said, I have a funny feeling we'll be a lot better.''
There's actually nothing funny about it. Ryan has put aside his colorful antics and directed his attention to what happens on the field.
It's evident in the changes Ryan made to his defensive staff, with the most notable offseason addition being his twin brother Rob, who was hired as assistant head coach.
And it's evident in the offseason roster moves the Bills have made to better suit Ryan's aggressive 3-4 philosophy that relies on keeping opponents guessing.
Sent out the door was high-priced defensive end Mario Williams, Ryan's most vocal locker room critic. Most of the newcomers - players Ryan can groom - arrived with Buffalo's top-three draft picks in linebackers Shaq Lawson and Reggie Ragland, and defensive tackle Adolphus Washington.
It makes little difference to Ryan that Lawson will miss at least the first six weeks of the season recovering from shoulder surgery, or that Ragland sustained a season-ending knee injury in training camp. Ryan insists the defense will be better after finishing 19th in the NFL in yards allowed.
''I own whatever's there, but I also own the other years that I've coached in this league, which everybody seems to forget,'' Ryan said, referring to his track record of overseeing six defenses that have finished fifth overall or better.
''Some of the greatest defenses in the history of this game have the Ryan name on it,'' he said, including his brother Rob and father, Buddy. ''So guess what? It's back to Ryan defense.''
The challenge is personal because the task of maintaining the Ryan legacy now falls on him after his father and mentor died in June.
''It's like anybody who loses your father or something like that you're close to. Obviously, it's going to have an effect on you,'' Ryan said. ''But for me, it even drives me more if that's possible.''
Bills players see few changes in Ryan's approach. And yet, they believe Ryan was betrayed by the criticism stemming from his players.
''I don't think there was any doubt,'' defensive tackle Kyle Williams said. ''Some of the things said should've been said not to (the media). They should've been kept between players and coaches.''
As a result of the bickering, guard Richie Incognito said a group of leaders has emerged to reduce distractions and have players speak with one voice.
''We had some people kind of pulling in the opposite direction, and as people in this locker room and as coaches we didn't know how to handle it,'' Incognito said. ''I think what you're seeing here is the growing of a very strong. veteran presence.''
Ryan said the blame for everything that went wrong falls solely on him.
''I've got broad shoulders, I can take it,'' he said. ''I can take most every damn hit known to man.''
His voice began to rise in detailing past challenges he's overcome, including earning a master's degree despite being dyslexic.
''It's easy to be a (chicken) and don't say anything, and then maybe after the fact you can boast,'' Ryan said, using a profanity for emphasis. ''But to me, I guess I grew up saying, `You know what, I'm going to be great.' And I'll dare to say it. And I'll dare to do it.''
That part hasn't changed about Rex Ryan.
---
AP NFL website: www.pro32.ap.org and www.twitter.com/AP-NFL
---
---