National Football League
National Football League
DA won't seek prison time for Hernandez cousin
Published
Aug. 11, 2014 9:14 a.m. ET

FALL RIVER, Mass. (AP) Prosecutors are recommending probation and home confinement instead of prison for a cousin of ex-New England Patriots star Aaron Hernandez who is charged with contempt.
Prosecutors said in a Friday filing they are seeking two years' probation and home confinement for Tanya Singleton, who has been undergoing treatment for a recurrence of breast cancer. She is expected to change her plea to guilty Tuesday on a criminal contempt charge for refusing to testify before the grand jury that indicted Hernandez.
Hernandez has pleaded not guilty in the 2013 killing of Odin Lloyd of Boston, whose body was found in an industrial area near Hernandez's home in North Attleborough. Lloyd was dating the sister of Hernandez's fiancee.
The former NFL player, 24, also has pleaded not guilty in the 2012 killings of two men in Boston.
Singleton's attorney, E. Peter Parker, said last week that additional incarceration would likely hasten her death from cancer, which had been in remission but has returned and spread. She spent 196 days in jail before posting bail earlier this year.
Singleton, 38, of Bristol, Connecticut, refused to testify despite being given immunity by prosecutors. That put her ''at an emotionally supercharged crossroads where the strong and unbreakable bonds of family clashed with society's need for evidence,'' Parker said in a filing. ''She chose family.''
But in their new sentencing memorandum, prosecutors describe Singleton's defiance as deliberate and designed to thwart the investigation.
''This type of response does not stem from familial love, but instead uses the common understanding of family as a cynical justification for lawlessness,'' prosecutors wrote, adding that Hernandez had repeatedly provided her money.
Prosecutors said they normally recommend prison time but couldn't show, as the judge ordered they must, that Singleton would be able to access the same medical treatment her doctors recommended if she were incarcerated.
In their memo, they said Singleton has material information about Hernandez and the movements of his friends Ernest Wallace and Carlos Ortiz, who both pleaded not guilty to murder and accessory charges in the Lloyd killing.
Singleton has also pleaded not guilty to a charge of conspiracy to commit accessory after the fact, including for allegedly helping Wallace flee.
On Monday, a judge also considered motions from Hernandez's lawyers to exclude some evidence in the Lloyd case.
Hernandez's lawyers say some evidence, specifically a cellphone, is not admissible because it was not part of the original search warrant. Superior Court Judge E. Susan Garsh spent most of the short hearing Monday trying to determine exactly which of three cellphones seized the defense was referring to.
Singleton also refused to testify in the Boston double killing case and is facing another contempt charge to which she intends to plead guilty.
---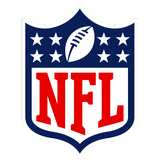 Get more from National Football League
Follow your favorites to get information about games, news and more
---