National Football League
National Football League
Cutler must win back the locker room
Published
Aug. 24, 2011 1:00 a.m. ET

The truth is, Ozzie Guillen is shy and well-mannered. The Cubs are WINNERS! And Jay Cutler? He's a leader.
The Chicago Bears coaches, assistants and suits have been on a campaign ever since Cutler's disastrous NFC Championship Game to tell everyone in press conferences, radio shows, chat rooms that Cutler, their quarterback, has become their leader.
Leader? Let's just see if he can finish the Big Game first. This is a great test in marketing. You'd think a dealer could pitch a lemon as a great pre-owned vehicle, but then when he needs to tow it off the lot, the jig would be up.
But this might work. For the Bears, it has to. It has worked well on fans and and media so far. Now for the real test: It's meant for the players.
Cutler has to win the locker room back. To be honest, I talked to several Bears Wednesday, and every one of them disagreed. They all said, dutifully, that they were OK with Cutler sitting out most of the second half of the championship game with a sore knee. They said that football players are warriors who see a game to the end if they can.
But be honest. Some of the locker room doesn't feel that way at all about Cutler. Players are expected to give life and limb for The Big Game, and Cutler couldn't play with a minor tear in the MCL in his knee? It didn't even require surgery.
Even if Cutler did have to tap out physically, did he have to do it emotionally, too? His body language was awful. And he wasn't even there to guide backup Caleb Hanie.
Cutler and the Bears are trying to rebuild their savior's name. That's what Cutler was supposed to be when he came over from Denver. Now, they are trying to pretend as if they don't have a major problem.
Cutler returned to camp in better shape than ever. The pudginess is gone, and he's thinner and more muscular. He also is trying to be more personable in interviews, and maybe even look his teammates in the eye every once in a while.
See if he can keep that up.
My opinion: Cutler is going to have to come back from a beating to prove his toughness to his team. Fortunately for him, he's going to get his chance again and again.
And again. Last year, he was sacked 52 times, as the Bears had a welcome mat of an offensive line. In the offseason, they made the line worse, dumping center Olin Kreutz.
It was a huge mistake; Kreutz was Cutler's great protector, and not just on the field.
"Olin was the voice of the locker room,'' Chris Harris said. "He had the respect of every single person in here.''
After Cutler sat down in the title game, Kreutz stood up for him, spoke loudly about Cutler's knee, saying it was wobbling in the huddle, that it really was hurt. No one was to question Cutler's toughness. Kreutz won over big parts of the team for his quarterback.
Then, the Bears decided not to pay Kreutz what he wanted, even though they were just one step from the Super Bowl last year. So Kreutz is gone. The line is weaker. And Cutler is going to be standing there by himself.
He's a weird guy who will do and say weird things, and he won't have Kreutz there to clean up his messes anymore.
"Old or young out there, everyone's accountable,'' Cutler said. "If you're not doing your job, you're hurting the other 10 guys out there, so we've got to hold everyone to standard.''
Oops, I wasn't clear on that quote. Cutler wasn't talking about himself. He said it Wednesday, explaining his new role as a team leader. He was saying that he's willing to chew out teammates if it's necessary.
This could be ugly. Cutler is going to be crushed. The Bears didn't bring back his best friend and favorite playmaker, tight end Greg Olsen, for support and catches. And Cutler is planning to take on teammates for not doing their jobs.
Ugh.
That's where the Bears' sales pitch comes in. Cutler is a leader.
A leader. A leader. You say things enough times in a row, do it with a straight face, look serious, and hope it sinks in. It's like hypnosis.
It's actually a genius plan. Stop fighting the negative about Cutler, create a positive and sell it.
They came up with this roughly 60 seconds after discovering that players around the league were on Twitter during the Championship Game calling Cutler a quitter.
To be clear, I believe Cutler was hurt. But what matters is whether his teammates thought he was too hurt to play for them. Remember, there were questions about Cutler before the game, too. He had spent several years known only for his great potential.
So there were questions about his ability in the big moment. What people forget is this: Throughout the first half, before he got hurt, he was awful. You expect your leader to be at his best in the biggest moments.
Well, whatever. Cutler is the leader now. And the economy is fine, college players are student-athletes at universities that are into the wholesomeness of amateur sports. And ARod? Never gambles.
---
---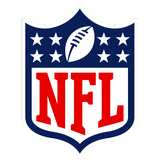 Get more from National Football League
Follow your favorites to get information about games, news and more
---